Warm, Welcoming, Wonderful
WELLNESS IN THE VORARLBERG REGION
A pleasant crackling sound emanates from the spruce wood of the traditional Finnish sauna. After an active day in the mountains, the gentle warmth of the sauna can help to soothe all of those sore muscles in the neck, back, legs and calves. The tranquil wellness area of our hotel in the Vorarlberg region inspires guests to enjoy a moment of rest and relaxation.
Once you are sufficiently warmed up, it is time for an invigorating dip. Begin by standing under the cool, refreshing jet of alpine water, then continue your bathing in the Kneipp basin, made of exquisite natural stone, whose clear lines and minimalist clarity, allow the mind to breathe deeply.
After your spa experience you can unwind on one of our luxurious heated loungers or enjoy the deep welcome of our cosy couches with their warm and fluffy comfort. Maybe you would like to join the marmot, enjoy a massage, and then lose yourself in a good book?
This is what wellness feels like in Vorarlberg.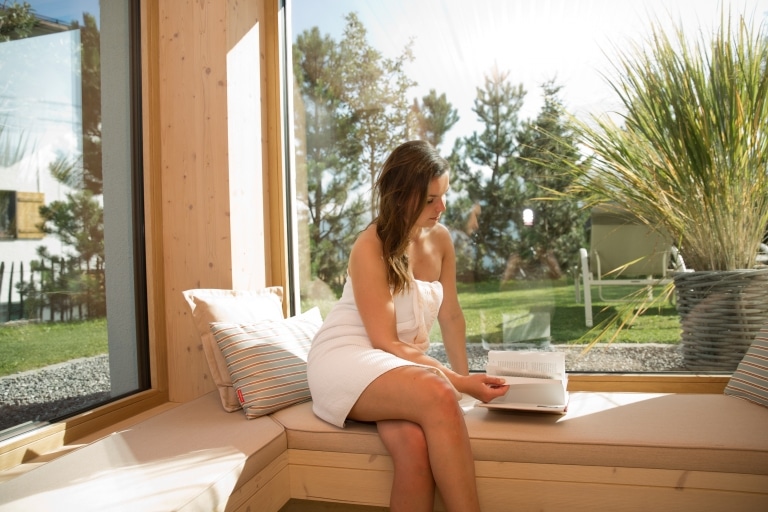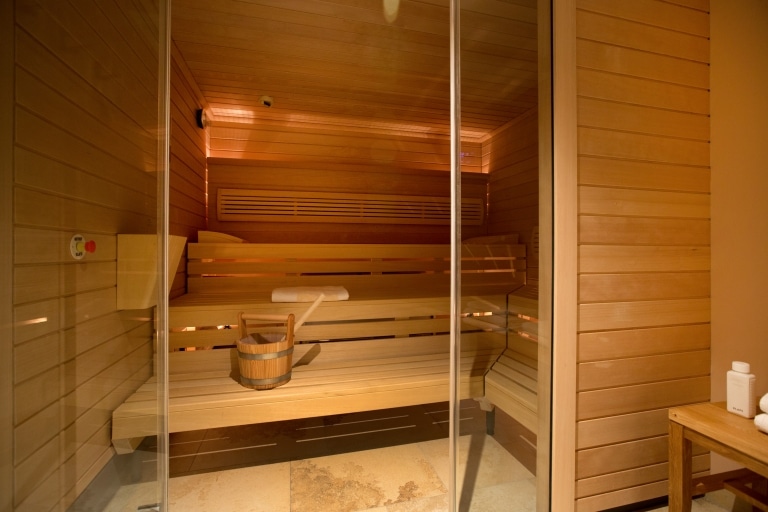 Swim Through the Mountains
EXPERIENCE SWIMMING AT 1,650 METRES, IN A PANORAMIC DESIGNER POOL
It has been a good day: full of sun, exercise, and fresh mountain air. Now it is time for a little relaxation. Fortunately, the Sonnenburg wellness area features a swimming pool and a variety of comfy loungers. You choose a captivating book and take a leisurely walk downstairs.
When you arrive at the wellness area, you are lost for words: across the green-blue sparkle of the pool, your eyes plunge into the stunning scene of endless sky and imposing mountains. Through large panoramic windows, you can stand in comfort as you admire the imposing peaks of the Austrian Alps.
Now, off to the pool, to find wellness in the Finnish sauna ‒ or would you rather sit back and enjoy the fantastic views from our hotel in the Vorarlberg mountains? The choice is entirely yours.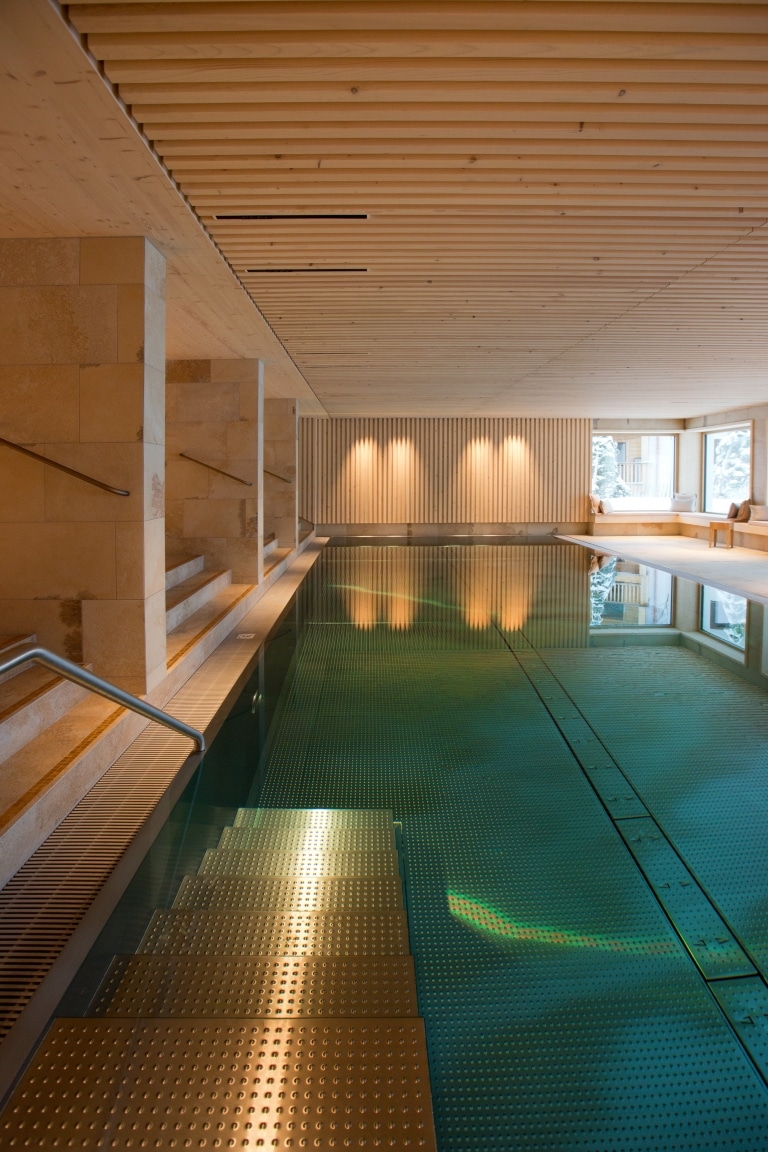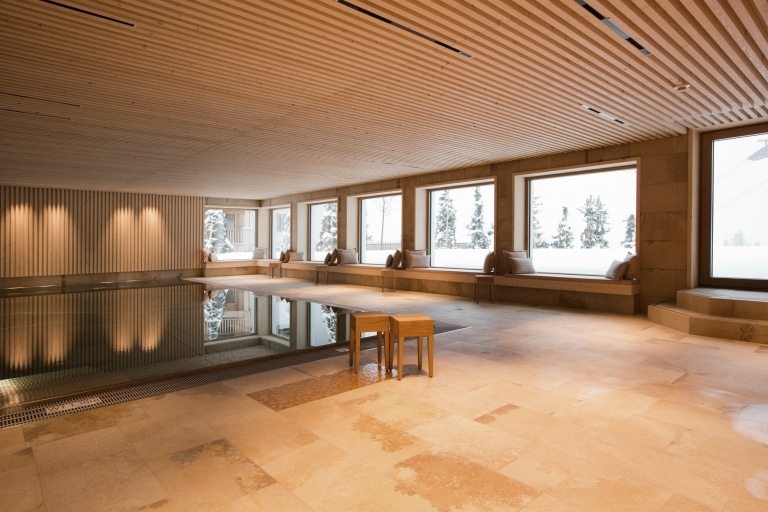 IN OUR WELLNESS AREA YOU WILL FIND
panorama hotel pool
family sauna
ladies only-sauna
spa with sauna landscape (14+ years)
swimming pool library & lyrical spa library
relaxation area with well-lit reading nooks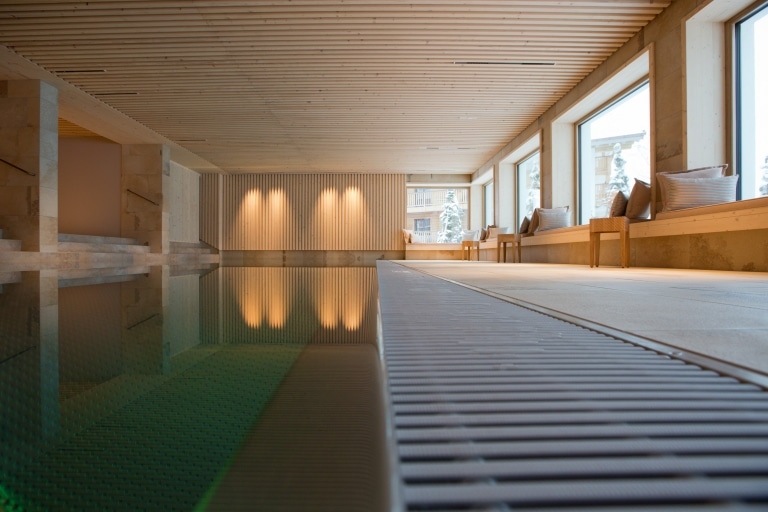 OUR SPA OFFERS:
Finnish sauna: 80-100°C
steam bath: 42-45°C
SANARIUM©: 40-60°C
heated loungers
Kneipp basin
rest area with tea bar and drinking fountain
relax corner with cushioned furniture
HOLIDAYS FOR YOUR BODY AND SOUL – WELLNESS IN Vorarlberg AT HOTEL SONNENBURG
Recharge your batteries and enjoy the peace and quiet of our spa. Others might call us a "wellness hotel in Vorarlberg", we simply call it "holidays" ‒ on a 5-star level.
We do not consider ourselves a classic wellness hotel. Instead, our luxurious spa activities and hotel pool provide the perfect companion to your ski or hiking trip to the Vorarlberg mountains. With its tasteful design, cosy furnishings, and range of saunas, our wellness area will fill you with a sense of well-being.There is no place quite like it on the Arlberg in Austria.
You can choose from a wide range of spa activities: do you fancy a visit to the Finnish sauna? Spend some time in the SANARIUM© or choose a revitalising rest on our heated Physiotherm loungers? Perhaps you prefer a traditional alpine steam bath at Hotel Sonnenburg? Whatever you choose, feel free to help yourself to refreshments at our tea bar set within the calm ambience of the lounging area.
Our hotel spa is a fun, relaxing place where you can do something good for both you and your health!
Delightful Swimming on a High Level
Have we sparked your interest in our elegant panorama pool? It is at the heart of the Sonnenburg spa experience and it has been especially designed to make you and your family feel comfortable.
For example, our stainless-steel, indoor pool was custom made for us in 2018. With a length of 10 x 4 metres you will find plenty of space for exercise and relaxation. Swim from dawn until dusk while you enjoy unique panoramic views of the majestic Omeshorn and the pristine Austrian Alps.
Our family sauna is located right next to the swimming pool. In the afternoon, the whole family can step into wellness together. With temperatures between 80 and 100°C, the Finnish sauna is accessible for all ages.
And what if you feel like reading? This literary hotel has good books everywhere. At the Sonnenburg you can even pick up a book from our swimming pool library. Whether you choose one of the cosy nooks right next to the panoramic windows, or a comfy deckchair, you will find plenty of spots around the pool to read in privacy and comfort.
You can find magic wherever you look.
Sit back and relax, all you need is a book.

Dr. Seuss
FAMILY SAUNA OR THE LADIES-ONLY SAUNA?
Choose the perfect setting for your personal wellness experience
Has an active day of family activities in the Oberlech mountains strained your muscles? Our family sauna is just the place for family wellness. Every afternoon from 2 pm to 5 pm, our sauna area is perfect for families. Tension and sore muscles simply melt away as you enjoy the sauna with your loved ones.
From 5 pm to 8 pm the sauna next to our hotel pool becomes a sauna for ladies only. A warm, peaceful spot for women where mothers, daughters, girlfriends – in short: all female guests – can keep to themselves and completely relax in the early evening.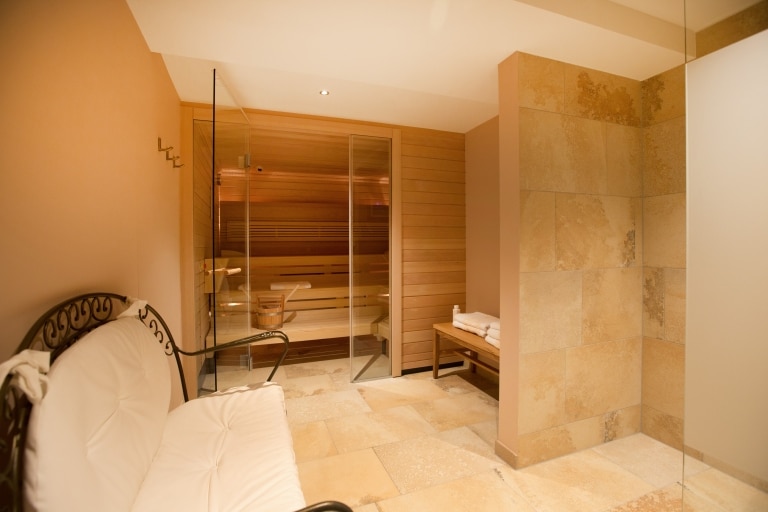 SWIMMING MEANS FUN FOR ALL AGES
Children love our swimming pool; they can romp, dive, and splash to their hearts' content. And while the kids are playing in the water, Mummy and Daddy can relax in the pool area.
Of course, parents also enjoy their time at our indoor hotel pool. Swim a few laps after a long day of hiking or winter sports and enjoy the regal view of the Vorarlberg mountains. At the Sonnenburg, we understand what family wellness means.
WELLNESS IN THE VORARLBERG REGION SINCE 1967!
When the Sonnenburg's pool was first built in 1967, we became the first hotel with a swimming pool in Oberlech. Even though hotels with pools existed in the "lowlands", at an altitude of 1,650 metres, building a swimming pool was seen as a structural marvel at the time. In the 1960s, our indoor pool was a novelty in alpine Austria, and it attracted an increasingly international clientele to the hotel.
Since that time, the pool's technology has been constantly renewed and modernised. Following a major renovation campaign from 2016 to 2018, the pool is now more beautiful and better equipped than ever. When you visit, you will be swimming in a state-of-the-art panoramic pool that combines a restrained elegance with a modern design.
For our guests' comfort, we have also enlarged the swimming pool: you can now swim your laps in a 4 by 10 meter stainless-steel pool. It was custom-fitted by Austrian company Felder to meet the high standards that we have for our 5-star spa.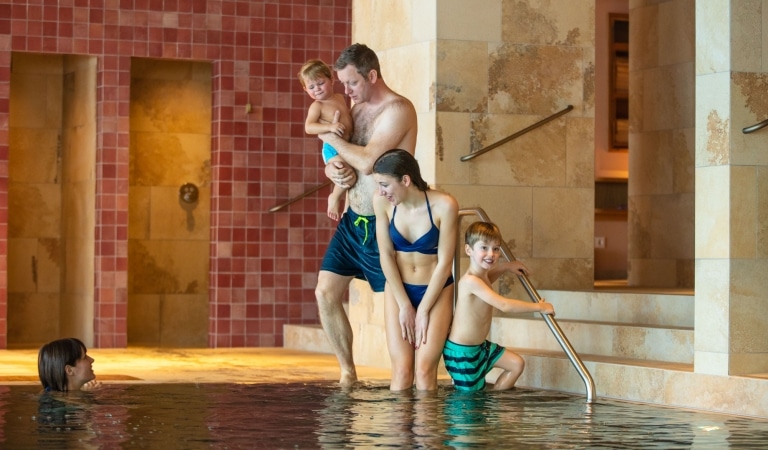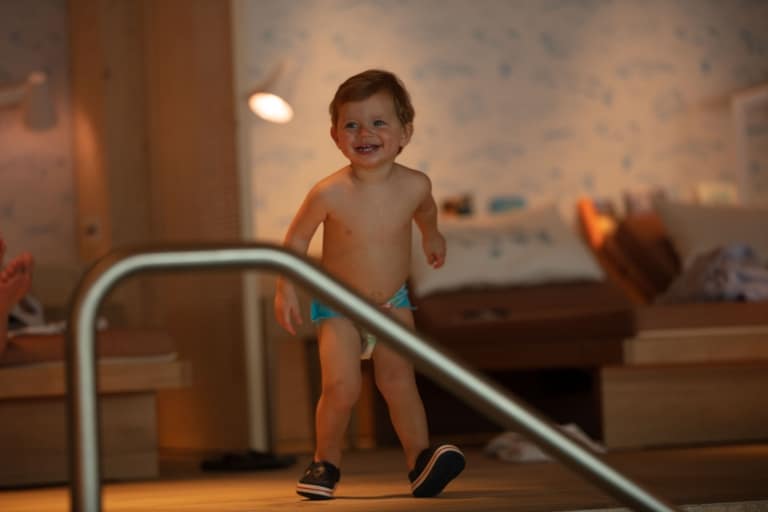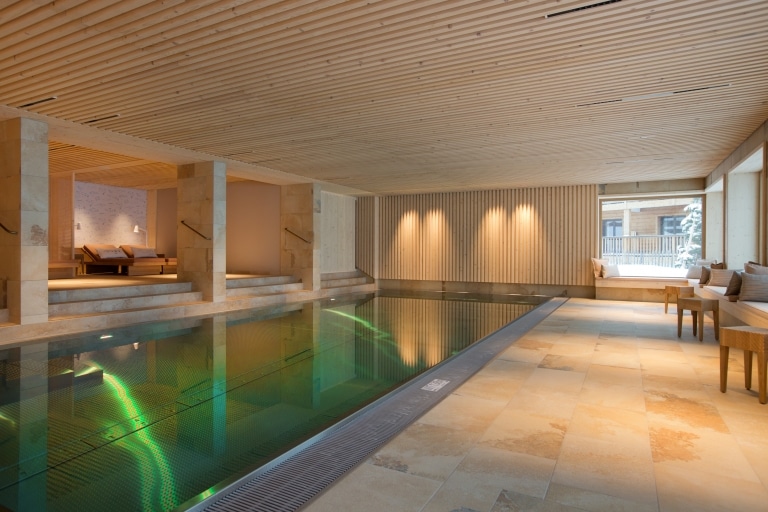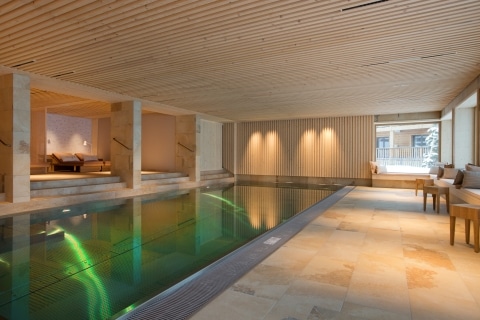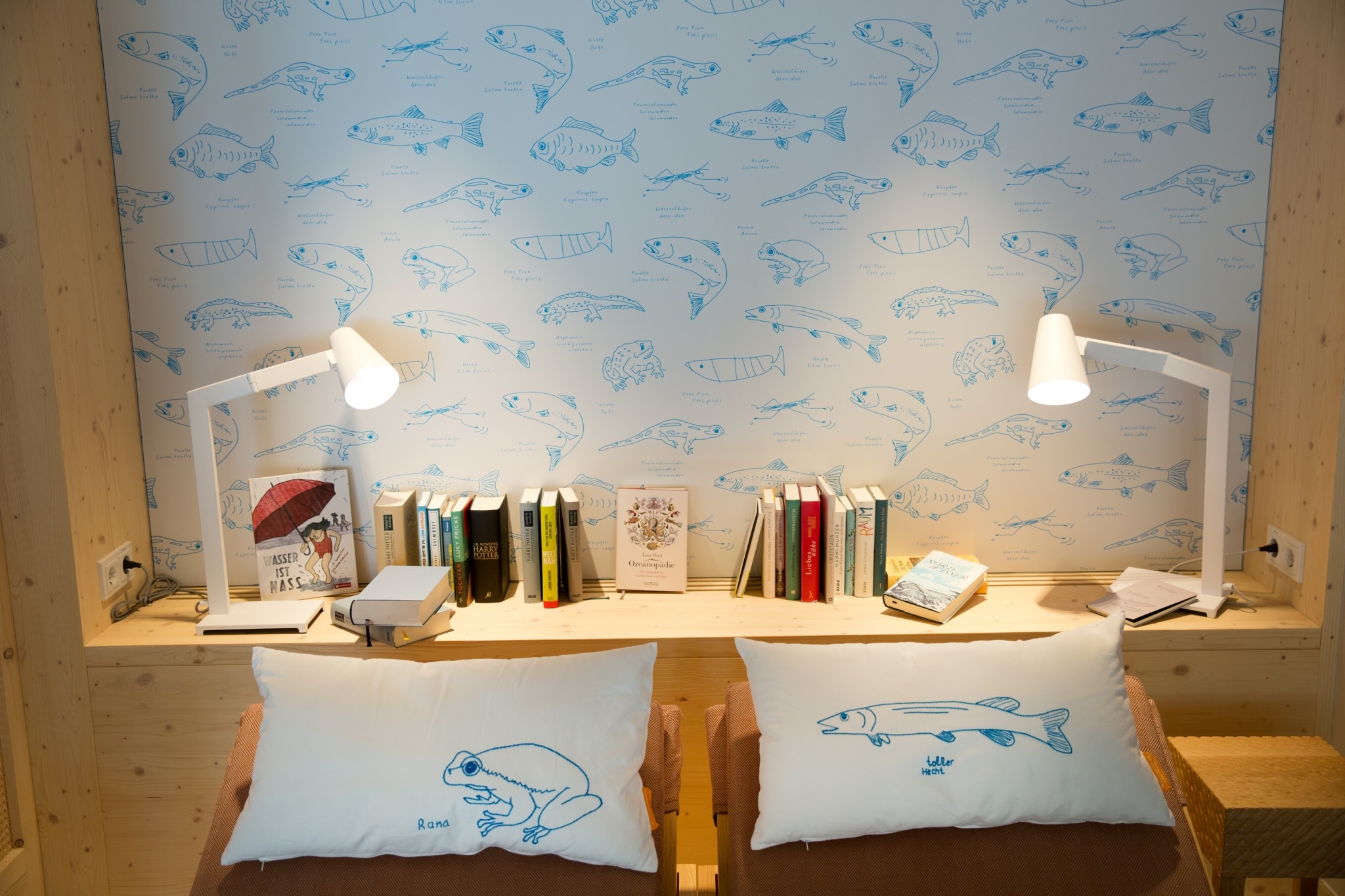 Swimming Pool Library ? Spa Library?
YOU WILL ONLY FIND THIS AT THE LITERARY HOTEL SONNENBURG!
"Reading is a great miracle" writes the magnificent Austrian poet Marie von Ebner-Eschenbach, and this sentiment speaks right to our hearts. As the only literary hotel in beautiful Oberlech, it is our goal to unite nature and literature to create a unique aesthetic experience. At our Vorarlberg hotel, reading and wellness go hand-in-hand.
Swimmingpool-Library…
That is the reason why we set up a swimming pool library for our guests: we have over 50 books to entertain readers of all ages on the subjects of "water" and "swimming". With this in mind, you can leave your favourite book in your room. A replacement is right around the corner.
To round off your literary experience, we made sure that the reading alcoves we installed along the panoramic front are well lit, and there are reading lamps next to all of our pool loungers. And when you have read enough by the swimming pool, you can visit our hotel's dedicated library or browse through the Sonnenburg book box that you will find in your room.
… and lyrical spa library
For the well-being of soul and spirit, we added an abundance of poetry to our spa area: more than 100 volumes of poetry in German and English are available in the rest areas for wellness enthusiasts. From Ingeborg Bachmann to Charles Bukowski and William Shakespeare, top-class poets share their valuable, profound, and humorous reflections – and encourage you to ponder as well.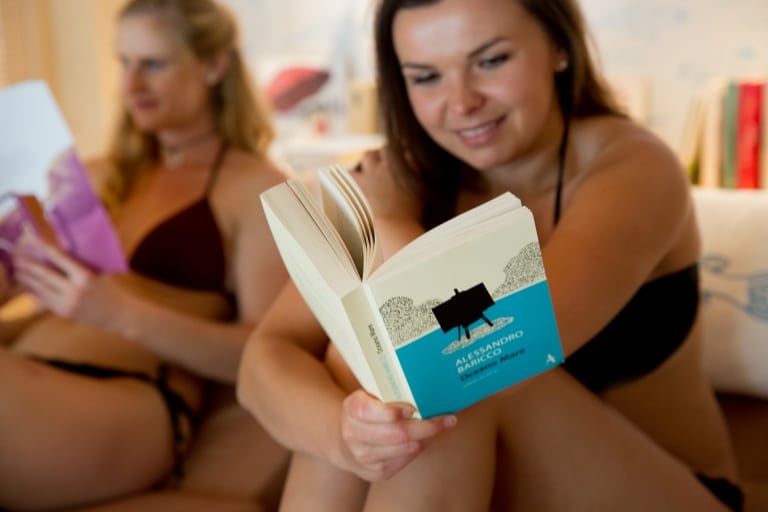 OUR WELLNESS AREA ON THE LOWER FLOOR
In our spa, hotel guests from the age of 14 are guaranteed to find peace and tranquillity. Just like the cute marmot that has made itself at home on our wall – and whose level of serenity is infectious in the best possible way.
Whether you want to enjoy the powerful heat of the Finnish sauna, the milder warmth of the SANARIUM©, or the soothing humidity of the steam bath – your body will thank you for it. You can also strengthen your immune system on a heated lounger or treat yourself to an invigorating massage.
Need to cool down? Take a quick dip in our elegant Kneipp basin. Our rest area is a great place to completely unwind and replenish your energy levels with spring water, tea, and small nibbles from our delicious tea bar.
The longing for warmth is as old as mankind. The positive effects of the sweat bath on the human immune system exist in many cultures. This is precisely why there are so many different types of sauna – from the Finnish sauna to the Turkish steam bath, to the gentle low-temperature sauna.
With good reason, you may be asking yourself what to expect from wellness in the Vorarlberg region. As a mountain hotel in Lech am Arlberg, we have built our sauna facilities around the needs of skiers and hikers. If you want to indulge in extensive wellness after hiking or skiing, the Sonnenburg is the right place for your holiday.
Get an overview of the saunas and wellness options at Hotel Sonnenburg in Lech am Arlberg:
FINNISH SAUNA
Traditionally, the warmth of the Finnish sauna offers a welcome contrast to cold climates. With temperatures ranging from 80 to 100°C, and a humidity of around ten percent, this type of sauna is powerful and effective. As our hotel is located in the Austrian winter sports paradise of Lech Zürs am Arlberg, the Finnish sauna is extremely popular with our guests.
During a skiing or hiking holiday, wellness plays an important role: the warmth of the Finnish sauna improves blood flow and ensures that strained muscles, tendons, and ligaments recover more quickly. Taking a sauna bath also strengthens the immune system.
Since the classic dry sauna is so popular, we even put two of the Finnish sweat baths in our wellness area at Hotel Sonnenburg: the family and ladies-only sauna by the pool as well as the "Stubensauna " in our spa area. For many of our hotel guests, the Finnish sauna with its fragrant spruce wood, is simply a must-have for wellness in the Vorarlberg region.
SANARIUM®
For those who find the Finnish sauna too hot, the SANARIUM® offers a more gentle mode of relaxation. With a reduced heat of 50° to 60°C, this contemporary low-temperature sauna perfectly complements the wellness area of Hotel Sonnenburg, where guests have a full-range of saunas to choose from.
Temperature and humidity are regulated by state-of-the-art electronics to ensure the climate in the SANARIUM® is always comfortable. This allows for a longer sauna time and is ideal for those new to wellness. In addition, the minimalist sauna design relaxes all the senses with its clear, wooden lines and deeply fragrant aroma.
The positive, wellness effects of SANARIUM® have been scientifically proven. According to a study by the renowned Charité Clinic in Berlin, the gentle warmth and mild climate of this low-temperature sauna lowers blood pressure, reduces cholesterol and can alleviate the symptoms of circulatory disorders
STEAM BATH
We think the steam bath is an interesting addition to the wellness area of our five-star hotel. But why take a steam bath?
The steam bath works at low temperatures of between 40 and 50°C. This means the muscles relax and the body can gently detoxify. The soothing inhalation of steam humidifies the respiratory tract and revitalises the mucous membranes.
Our steam bath is a good way to start every sauna session. In preparation for the Finnish sauna, it opens the pores of the skin and has a relaxing effect on muscles and the respiratory tract.
In addition, our luxurious steam bath also nurtures the skin by cleansing it through sweating. What is more, the warm humidity opens up the outer layers of the skin and hair. This allows beneficial products to be absorbed more easily, optimising their effect.
THERMAL LOUNGERS BY PHYSIOTHERM
In a separate room of our wellness area, we have added exclusive heated loungers by the Austrian market leader Physiotherm. These beautifully designed loungers combine elegance and warmth thanks to the unique Physiotherm principle. They ensure that the body is comfortable, cosy, and completely "warmed" its various zones.
In addition to its soothing warmth, the three-dimensional shape of the innovative heated lounger provides support for the entire spinal region. Ergonomic armrests and an adjustable neck support further enhance the relaxing effect of our Physiotherm loungers. Wellness has definitely arrived at our hotel in Vorarlberg. Give it a try!
COOLING DOWN AFTER THE SAUNA
Cooling down immediately after a sweat bath is an integral part of every sauna visit. It enhances the healing effect of the sauna and leaves your body feeling  fresh and invigorated. In the wellness area of hotel Sonnenburg you will find different ways to cool down ‒ one for every taste.Stimulate your circulation by taking a cold shower, rinse off with the hose or cool down by simply going outside into the garden for a little while.

Of course, you can also energise your body by wading through our cold Kneipp basin for a few laps. Feel the light, natural stone beneath the soles of your feet and enjoy the visual contrast between the mosaic and the clean lines of the basin. Your senses will relax.
REST AND RECHARGE YOUR BATTERIES
Between sauna sessions, the body needs rest. As a rule of thumb, you should take a break for at least as long as your visit lasted. This way, you can reap all the benefits from your wellness program in Vorarlberg
At the Sonnenburg, we also think about sound; calm, positive, and unobtrusive music enhances the conventional effect of sauna bathing. Soothing sounds have been proven to relieve stress and positively influence the cardiovascular system. Moreover, those guests interested in literature will find numerous volumes of poetry here, inviting them to leisurely muse and browse.
For those moments of complete relaxation, we have set up several elegantly designed rest areas within our sauna landscape:
Generous lounging area
In the lounging area there are nine comfortably upholstered daybeds on which you can doze, read or meditate. Discreet dividers provide a pleasant feeling of privacy.
When sweating in the sauna, your body loses a lot of liquid. For this reason, we have set up a tea bar in the lounging area. Here you will find fresh spring water, hot tea, and healthy nibbles – in short, everything your body needs for a balanced wellness experience in the Vorarlberg region.
Cosy and luxurious relaxation room
With our relaxation room, we have created something special: at what other wellness area can you find a whole landscape of cosy upholstered furniture? Probably only at our hotel in Oberlech!
Finished in warm earthy tones, spacious couches invite you to curl up with a book and forget the world for a long moment,  borne away by a sea of cosy cushions.
Time and space for reading ‒ Wellness in Vorarlberg
As a literary hotel, we have made sure to install numerous reading lamps throughout our wellness area. Nothing should stand in the way of a quiet moment with a good book! And if you forgot your book in your room, there is plenty of reading material for all ages in our swimming pool library.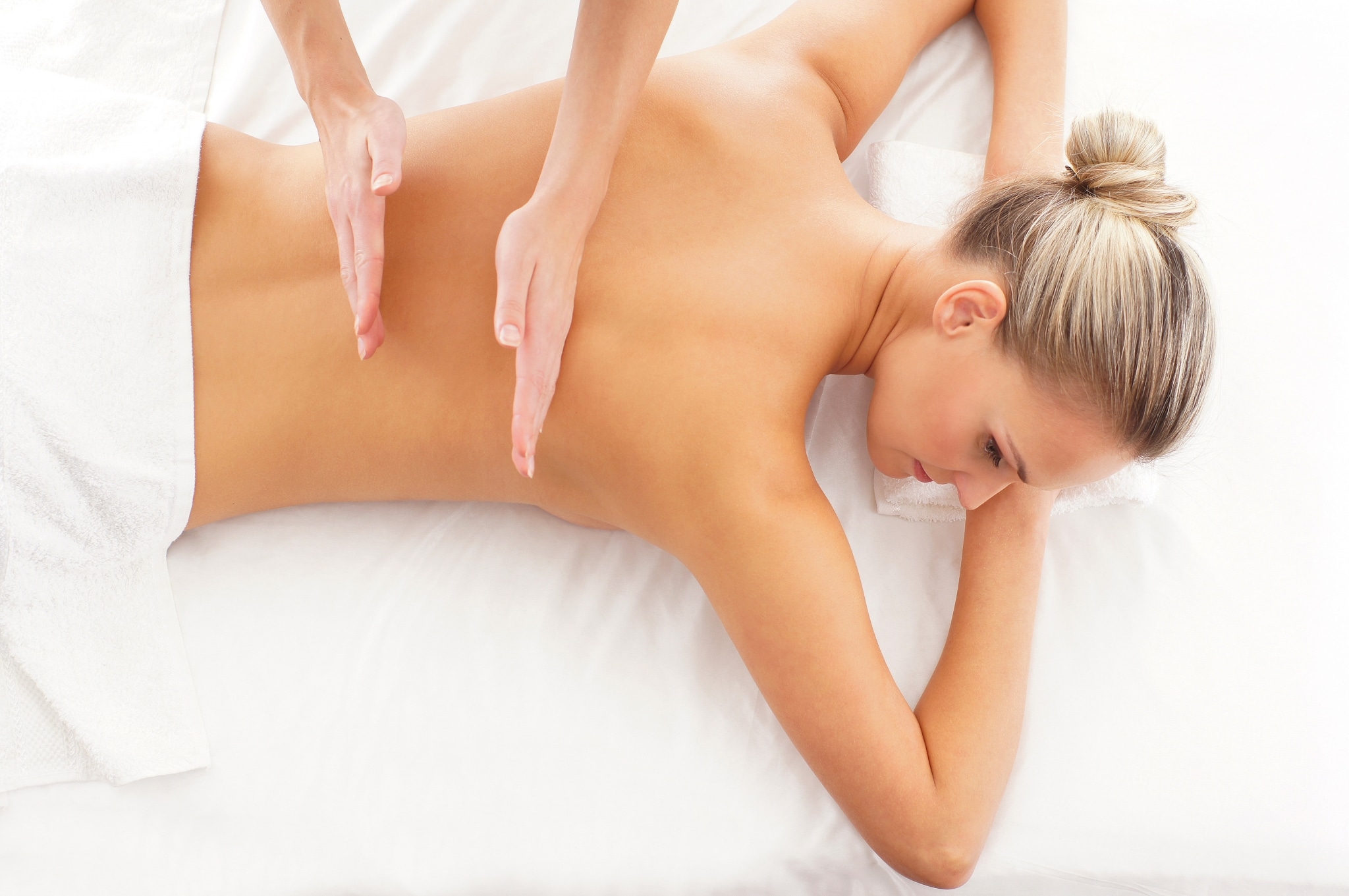 Massage à la Carte
Sauna and massage complement each other perfectly. The most important thing for us is that you thoroughly enjoy your holiday at the Sonnenburg. In the wellness area of our hotel you can choose from an extensive selection of massages. Pamper yourself with a treatment from our massage menu or let our qualified physiotherapist provide you with advice.

Would you prefer a honey massage? Or do you want to soften your tired muscles with a sports massage? Family wellness is also a priority at our hotel, and teenagers are also very welcome; we offer a variety of massage therapies specifically for adolescents.

Our concierge will be very happy to provide you with detailed information and can organise all of your wellness plans. This way, your personal Vorarlberg wellness programme will be in place by the time you arrive at the Sonnenburg.