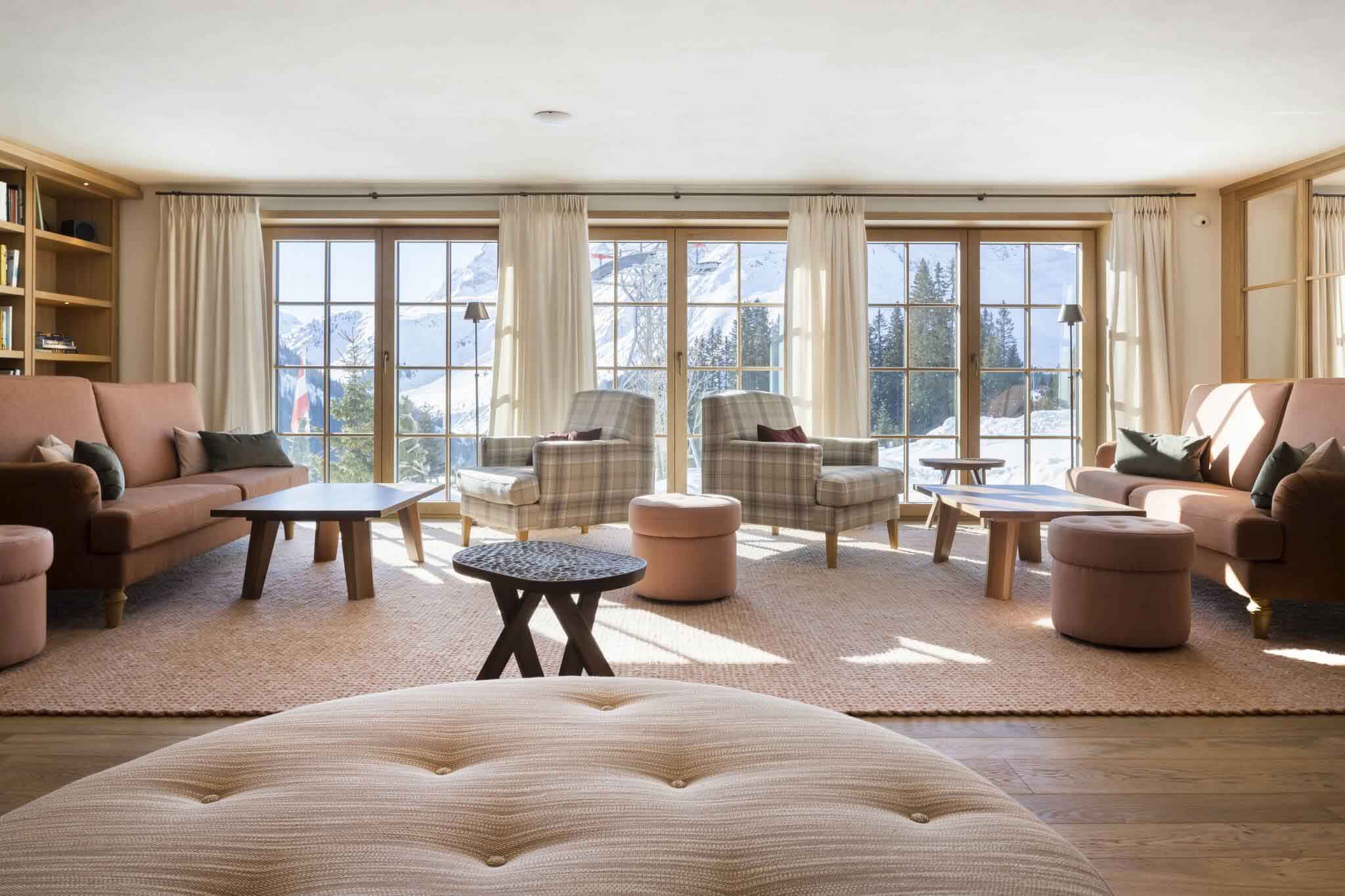 Hotel Sonnenburg
The Protagonist is you
Welcome in the family hotel
Sonnenburg in Oberlech!
Cliché aside. To be completely honest:
"The noblest art is that of making others happy."
It is what we strive for. Every day. Through our location in a unique mountainscape.
Through the heartfelt kindness with which we face every child and adult.
Through filling our house with books and stories.
We are now in the mountains
and they are in us,
kindling enthusiasm,
making every nerve quiver,
filling every pore and cell of us.

John Muir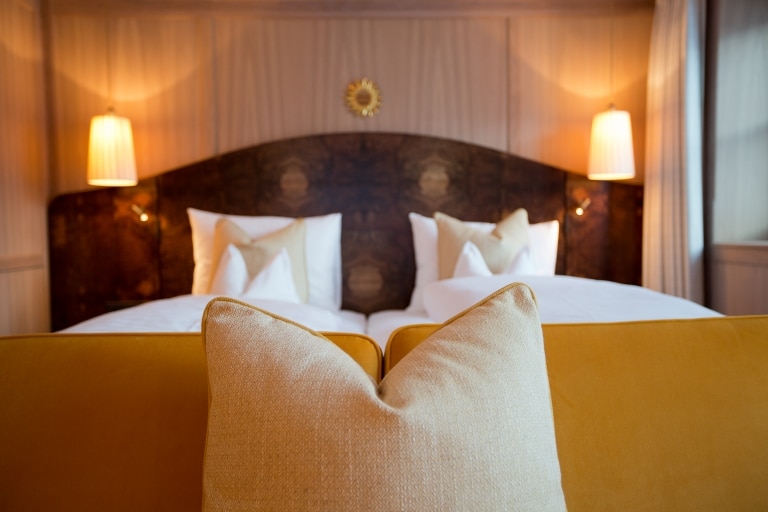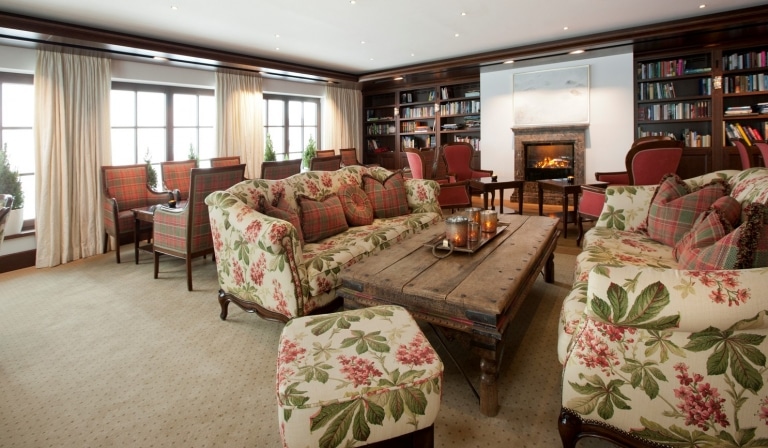 We Have the Perfect Room for You
Whether alone, with your family, in a large family group or just the two of you - choose your room
The Platinum Plus Suite is a spacious marvel for sophisticated travellers: it is ideal for large families as it accommodates up to 6 people. Besides, the suite is also convenient for couples or fellow conference guests who appreciate superior comfort.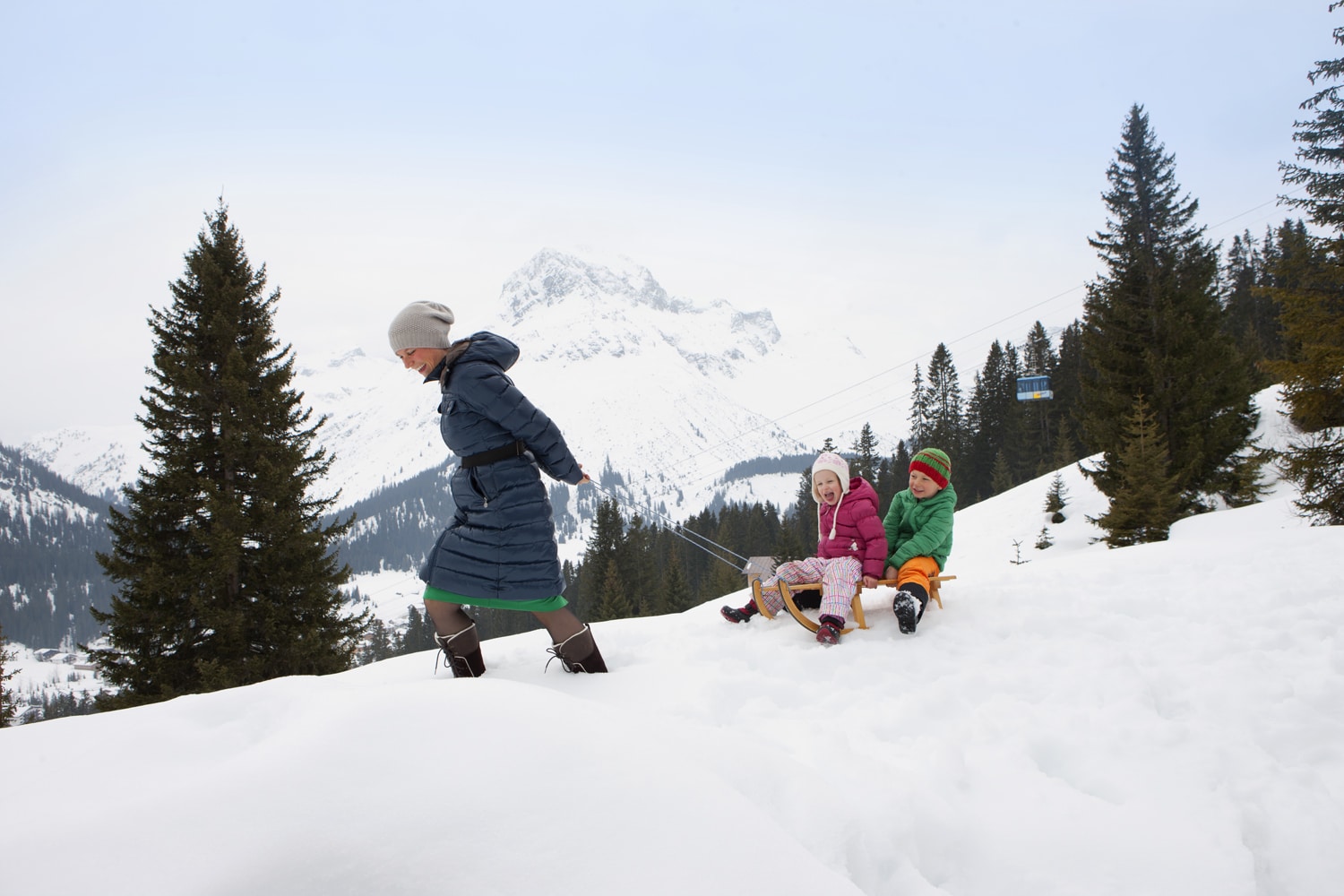 Family Adventures
in the Mountains
"Family is not an important thing. It's everything," Michael J. Fox once said. Family memories are created with us.
Skiing in winter or hiking in summer? Active families will find plenty of action and activities at our 5-star family hotel in the Arlberg region. But not only that. We also offer family wellness all year round. Thanks to our loving childcare, even our older guests have enough time for themselves. Family friendliness is more than just a word for us. What are you and your family in the mood for?
We take care of what is most important about your holiday.
You.
The Sonnenburg – as we call ourself – is a family hotel situated in the Austrian village Lech am Arlberg. From a modest ski lodge, we have grown to a 5-star hotel over the past 80 years. At the same time, we have kept our heart in the right place. Every generation should feel at home at Hotel Sonnenburg. This is part of our hotel's charm. In the summer as well as during the winter. In short: Your family vacation in Austria is important to us.
Experience wonderful moments with your family. Among people who are delighted to welcome you.
In a place that guests return to time and again ‒ over generations. We are looking forward to sharing future memories with you!

Your hosts
Philipp Jenakovits, Waltraud and Gregor Hoch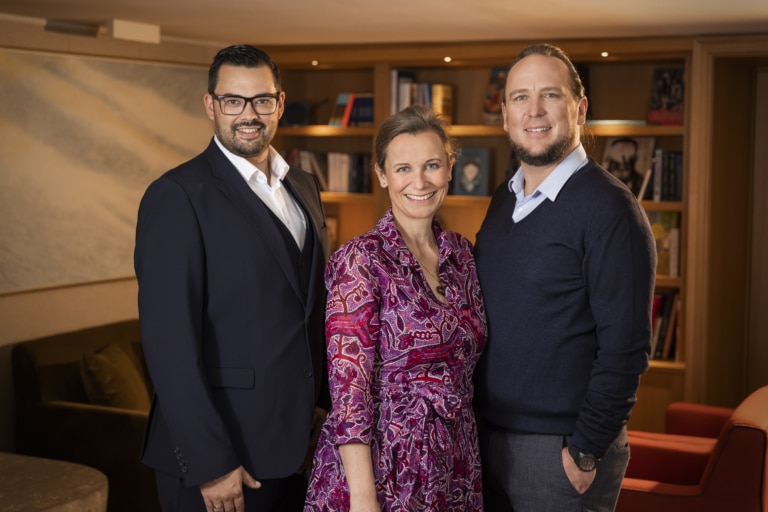 News from the Sonnenburg & Events at the Sonnenburg
We at the Sonnenburg constantly have new things to tell you and of course you can always expect new events for the whole family during your holiday in the mountains.