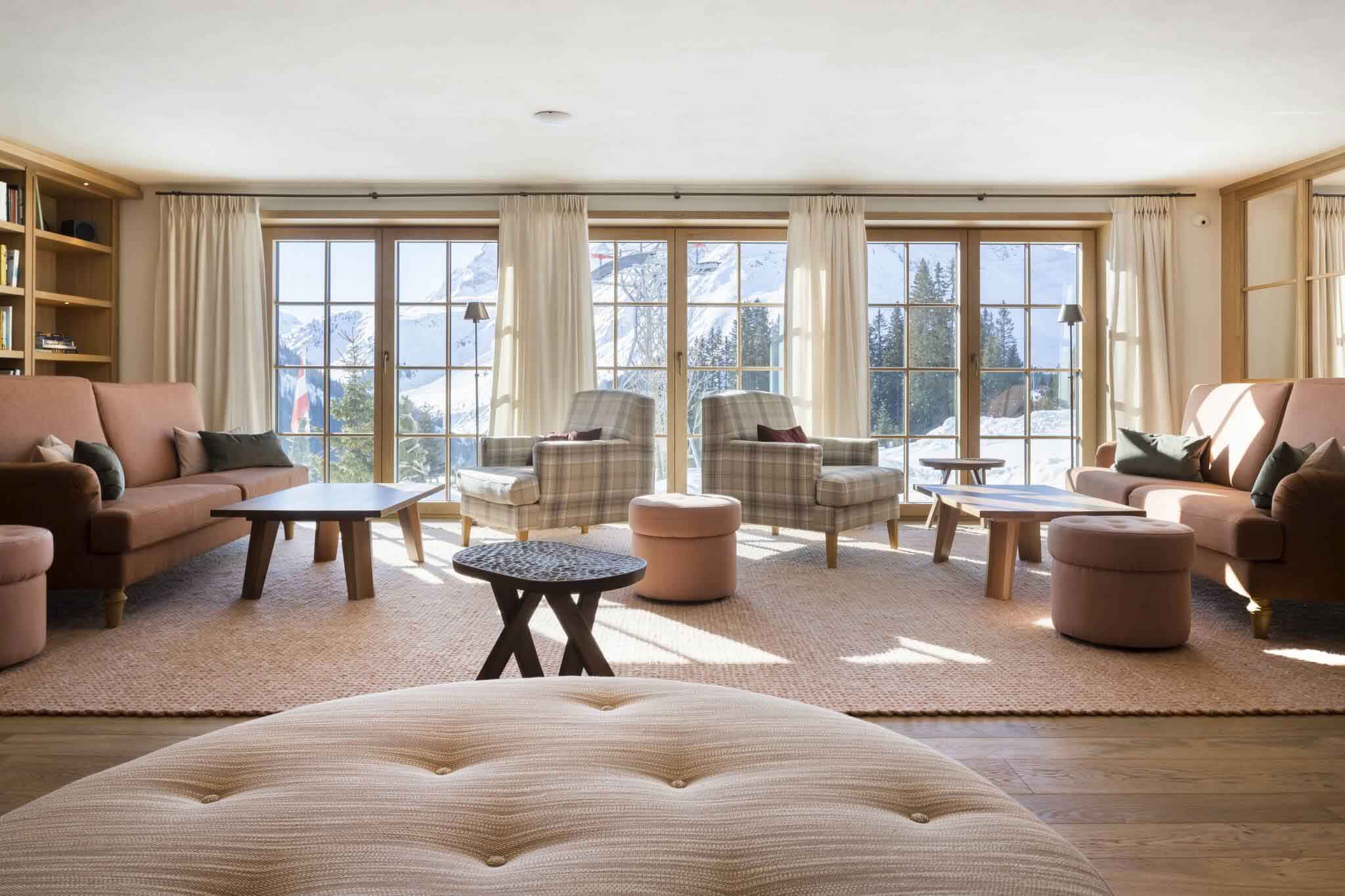 Hotel Sonnenburg
The Protagonist is you
Welcome in the family hotel
Sonnenburg in Lech, Austria!
Cliché aside. To be completely honest:
"The noblest art is that of making others happy."
It is what we strive for. Every day.
Through our location in a unique mountainscape.
Through filling our house with books and stories.
Through the heartfelt kindness with which we face every child and adult.
And every guest in our hotel amidst the mountains of Lech Zürs.
We are now in the mountains
and they are in us,
kindling enthusiasm,
making every nerve quiver,
filling every pore and cell of us.

John Muir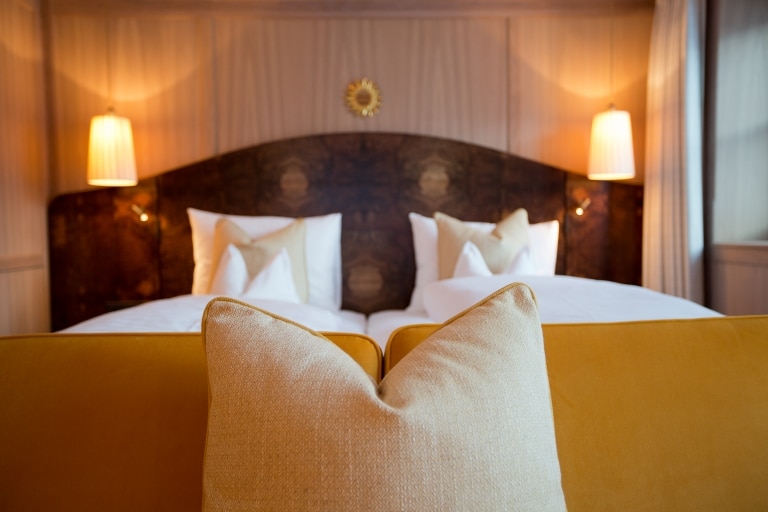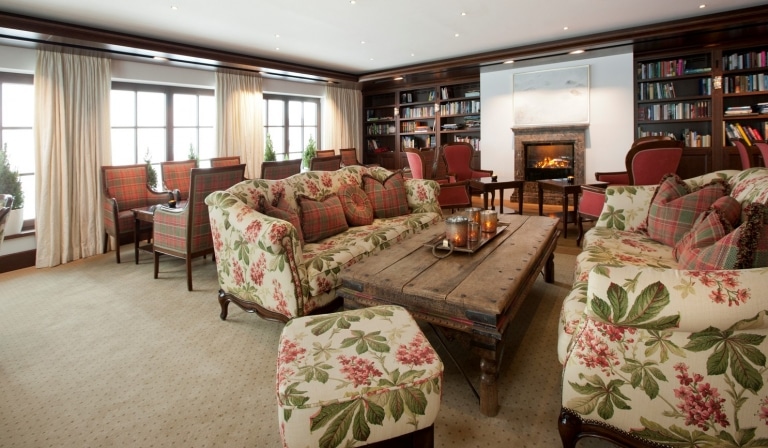 We Have the Perfect Room for You
Whether alone, with your family, in a large family group or just the two of you - choose your room
The Platinum Plus Suite is a spacious marvel for sophisticated travellers: it is ideal for large families as it accommodates up to 6 people. Besides, the suite is also convenient for couples or fellow conference guests who appreciate superior comfort.
In our hotel in Lech we take care of what is most important.
You.
The Sonnenburg – as we call ourselves – is a family hotel situated in the Austrian village Lech am Arlberg. Our hotel has grown and evolved from a modest ski lodge to a 5-star holiday destination over the past 80 years. Cherishing our roots along the way and keeping our heart at the right place. Throughout the years we have never lost sight of what is most important to us: Making every generation feel at home at Hotel Sonnenburg.
Ski enthusiasts, summit-seekers, alpine adventurers, bookworms, wellness lovers and laid-back holidaymakers of any age alike will find what they are looking for. In the summer as well as during the winter. In short: We are looking forward to welcoming you in our hotel in Lech in Vorarlberg and to kindle your love for our breathtaking home.
A snowy stay in Hotel Sonnenburg in Lech, Vorarlberg
White mountain tops, busy slopes and hearty, warming dishes in rustic cabins. Across the borders, these are the scenes which come to mind when thinking of wintry Austria. At the heart of it all: our Hotel Sonnenburg. Directly on the slopes and nestled in between the cliché beauty of the surrounding mountains. One step outside the front door and your family ski holiday in Austria has begun. And yes: It actually is as unmatched as you might hope.
Perfect for beginners and avid skiers alike, the ski area Lech Zürs surrounding our hotel has over 300 kilometres of slopes and over 200 kilometres of deep-snow runs to offer – making it one of the largest ski areas worldwide. But we don't want to brag. See for yourself and spend a holiday with your loved ones exploring the endless possibilities in our winter wonderland. Because even for non-skiers there is a lot on the agenda, from cross-country-skiing to sledging through to ice skating.
A sunny stay in Hotel Sonnenburg in Lech, Vorarlberg
Cool mountain lakes glistening in the sun, the sound of cowbells chiming in the background, the delicious smell of blooming meadows in the air. Spending a summer up in the mountains, hiding away from the sweltering heat down below in the cities, is truly special. Whether you want to explore one of the many beautiful hikes – some challenging, some relaxing –, speed down towards the valley on your mountain bike or cool off in the nearest lake: Our Hotel Sonnenburg in Lech is the perfect starting point for your next holiday adventure.
Take your little ones along and visit some of the most popular kid's attractions in the region or set out on your own, leaving your children in the loving care of our team. No matter what your heart desires, in our family hotel in Austria you and your wishes come first.
Experience wonderful moments with your family. Among people who are delighted to welcome you.
In a place that guests return to time and again ‒ over generations. We are looking forward to sharing future memories with you!

Your hosts
Philipp Jenakovits, Waltraud and Gregor Hoch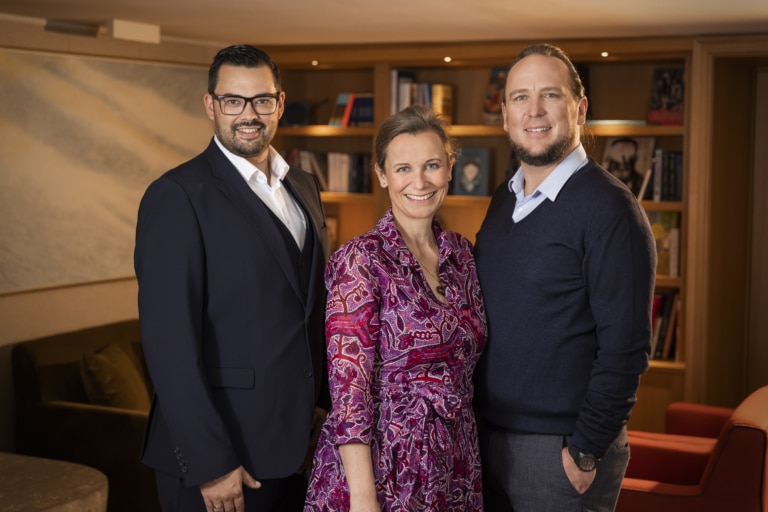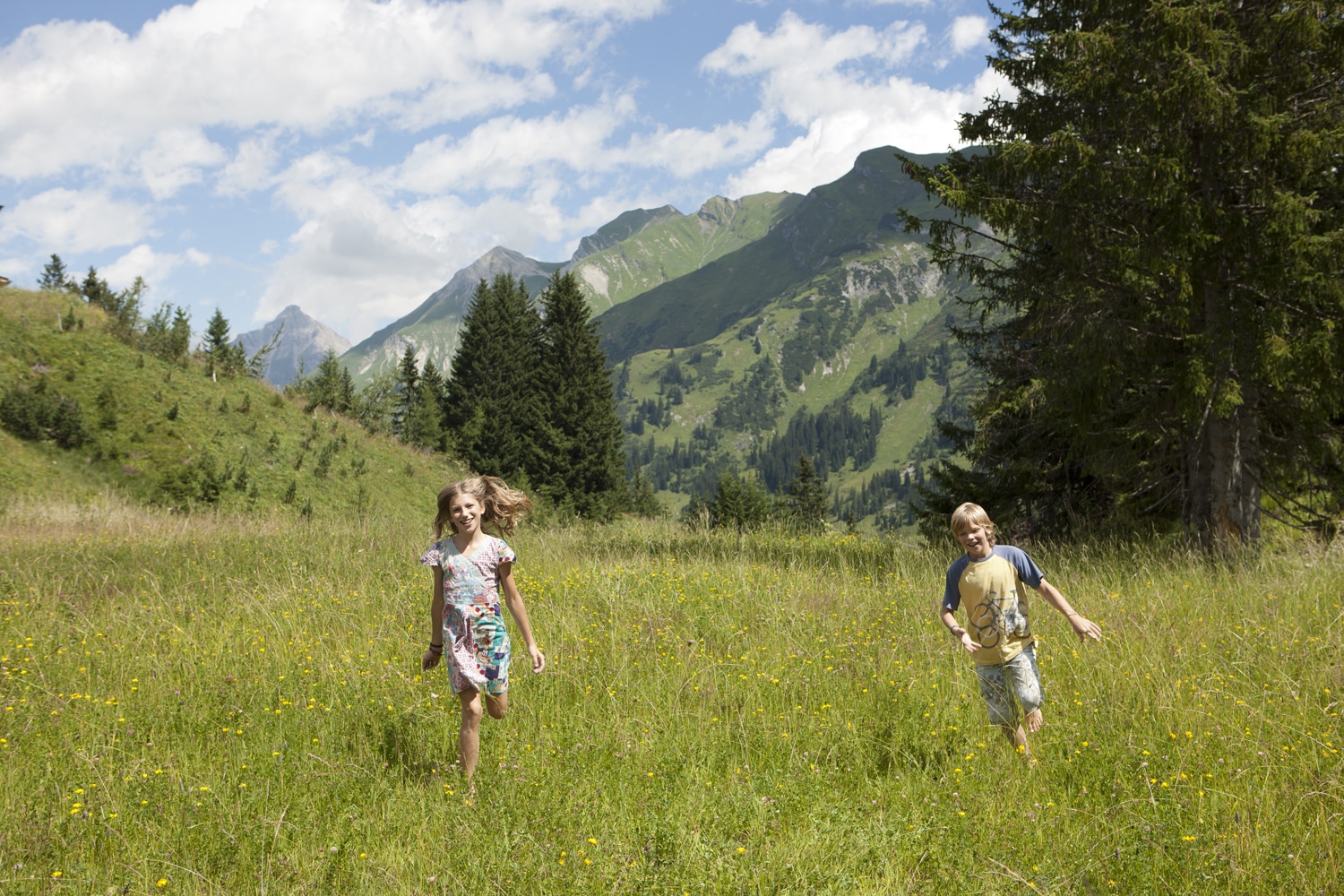 Family Adventures
in the Mountains
"Family is not an important thing. It's everything," Michael J. Fox once said. And family memories are created in Lech.
Skiing in winter or hiking in summer? Active families have plenty of action and activities to look forward to when spending a holiday at our 5-star family hotel in Lech am Arlberg. But not only that. We also offer family wellness all year round. Thanks to our loving childcare, even our older guests have enough time to themselves. Because "family friendly" is more to us than just a word.
News from the Sonnenburg & Events at the Sonnenburg
We at the Sonnenburg constantly have new things to tell you and of course you can always expect new events for the whole family during your holiday in the mountains.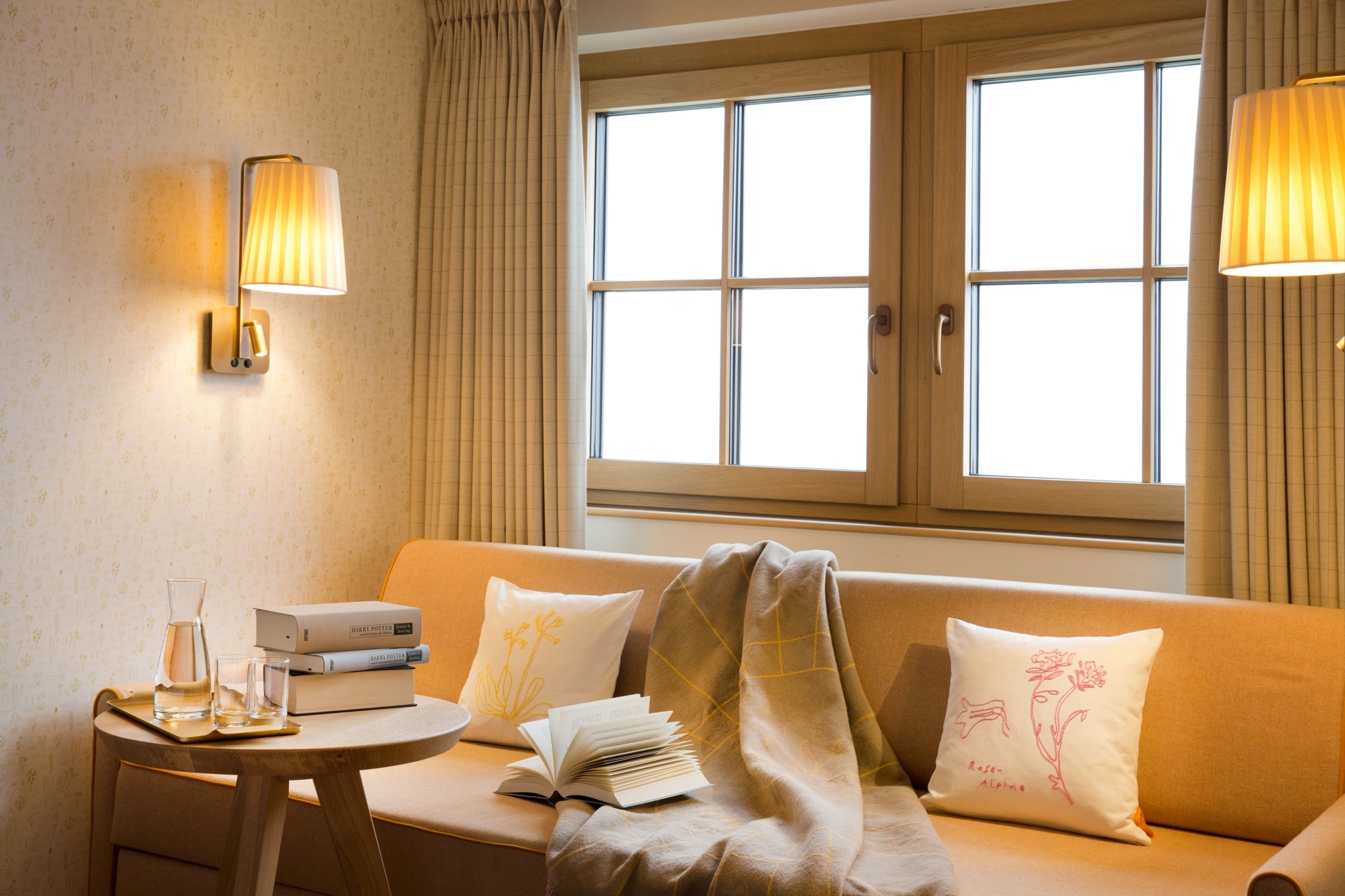 Literary Salon
Sonnenburg
Read and let read.
As a literary hotel, reading is especially close to our hearts. That's why we regularly organise author readings and literary events. Between events, the whole family can browse through our extensive hotel library. A holiday surrounded by books. What more is there to add?