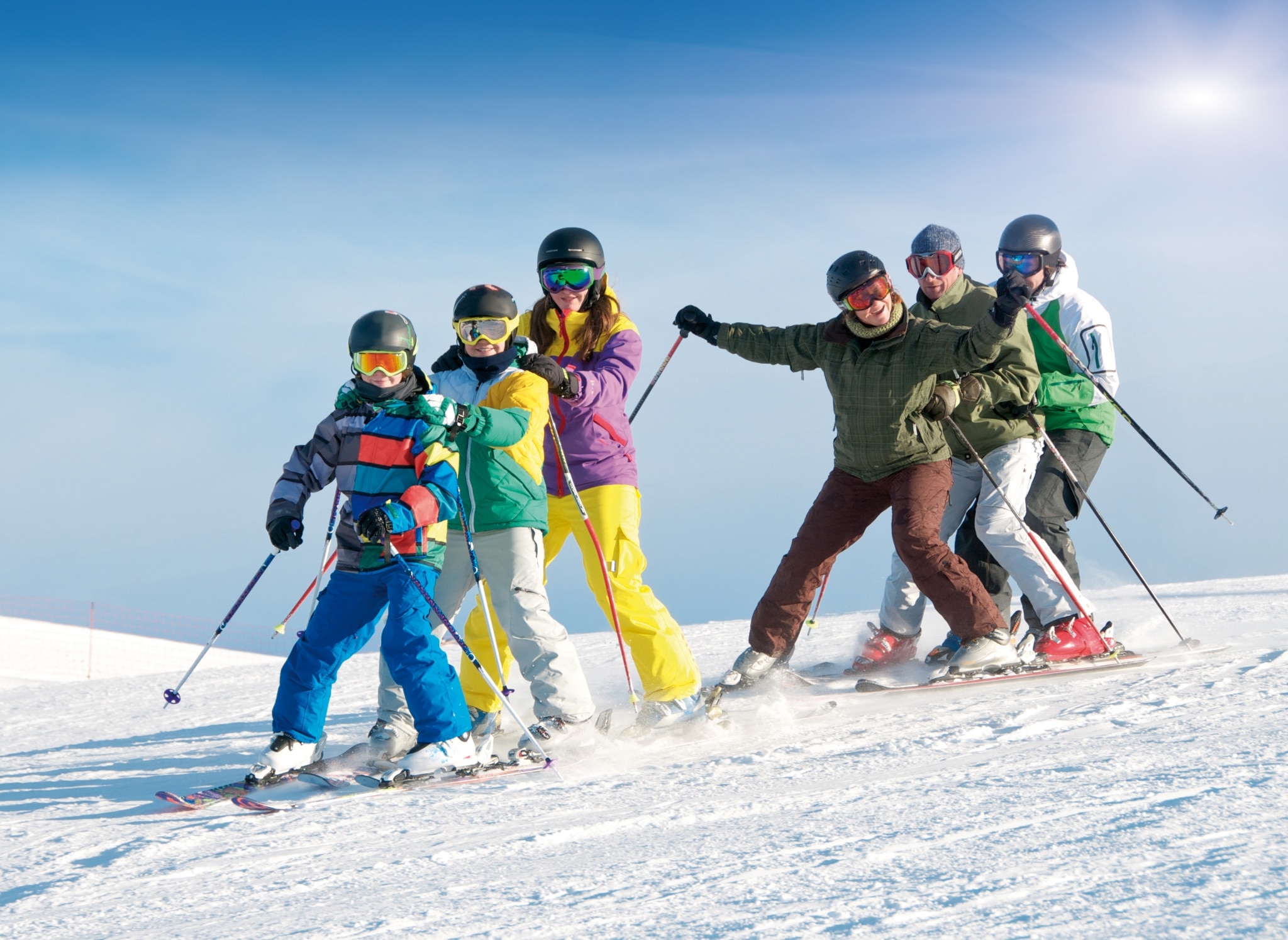 Family Ski Holiday in Austria
Your winter holiday directly at the slopes
Dreaming of snowy Alps
and skiing with your family in Austria
We at the Sonnenburg fulfil wishes and make dreams come true – and we know what you are dreaming of: a family ski holiday in Austria directly at the slopes. Maybe even in Vorarlberg, in Oberlech at the Arlberg? Imagine waking up in the morning in a cosy family hotel in Lech. You slept great and start your day with a delicious breakfast. In the midst of the Alps, you step outside and the snowy slopes are right at your feet. You take the kids to the professional ski school directly opposite the family ski hotel, knowing that they will have a wonderful time. In the meantime, you explore the winter wonderland of Austria's biggest skiing region and take in the breath-taking mountain views. And in the evening, you and your loved ones relax together in the family-friendly wellness area. Sounds dreamy, right?
All this becomes reality in your Hotel Sonnenburg in Lech at the Arlberg, making your next family ski holiday in Austria truly unforgettable. The five-star family hotel is located directly at the slopes of the popular skiing region Lech Zürs with countless winter activities on offer – experience everything you could wish for and more in Vorarlberg!
Benefits of a holiday
at our family ski hotel
Our family-friendly hotel is located directly at the slopes of the fifth biggest skiing region worldwide.
Oberlech is a car-free zone, where you can be carefree. Enjoy a hot coffee on the sun deck, while your children play in the snow.
In the hotel, our Sonnenburg playroom is waiting for your kids, who are sure to have fun in our professional child day care.
Children aged two years or older playfully and slowly learn skiing in the kids' club Oberlech.
The ski school for kids at the age of three and half or older is directly opposite the hotel.
A broad variety of ski and snowboard classes for older kids, teenagers and adults is available as well.
Get the best equipment for you and your family at our in-house ski rental.
Bad weather? No problem. Relax and unwind in our family wellness area.
Sledging, snowshoe hikes, ice skating: the possibilities for family-friendly alternatives to skiing are endless.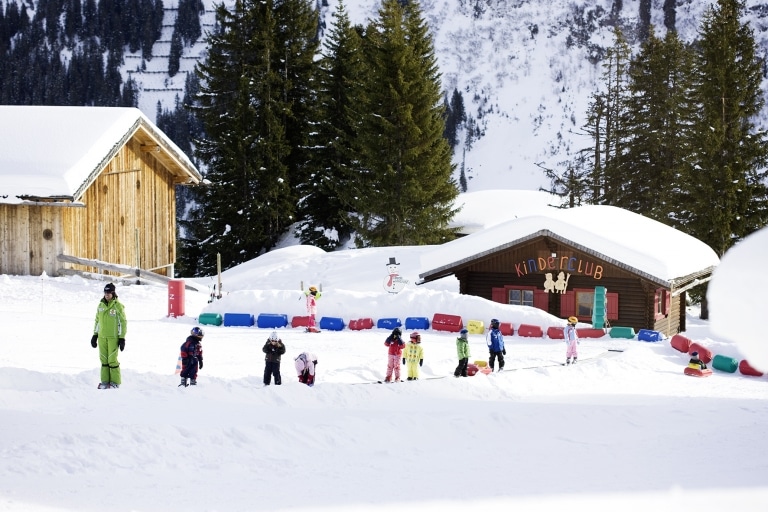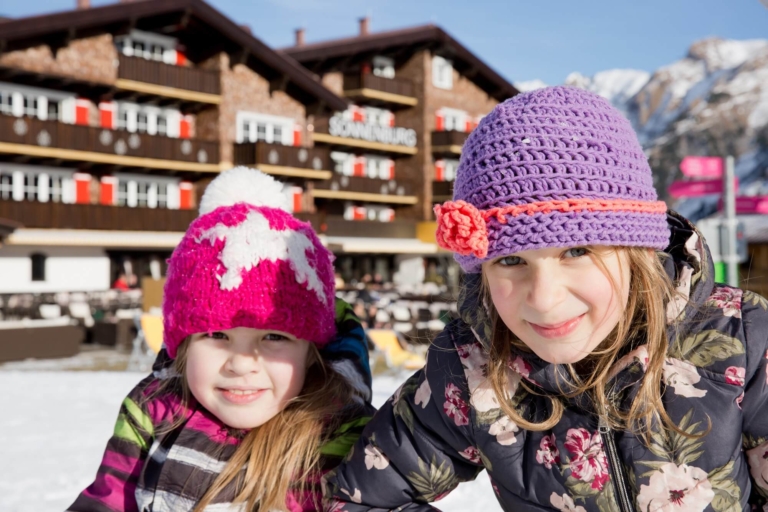 The five-star kids hotel Sonnenburg in Oberlech, Vorarlberg
Your kids hotel in Austria is nestled in between the children's slope and the ski school for kids with the beautiful ski runs directly at the doorstep. Actually – we aren't even a kids hotel but rather a family hotel. We offer a feel-good guarantee for everyone – from grandparents to toddlers. Children are not only welcome here, but explicitly invited. Not least because your hosts Waltraud and Gregor Hoch are themselves parents of three.
The spacious suites offer enough room for the whole family. Stay in one of our two houses and book wonderful rooms, such as the five-star Platinum Plus Suite in our Stammhaus Sonnenburg or a comfortable family room in our four-star Landhaus Sonnenburg. While you are enjoying coffee and cake on the sun deck, your kids can have a blast during wild snowball fights. You don't have to worry about traffic while they are playing, because Oberlech is a completely car-free zone thanks to a tunnel system. By the way – Sonnenburg is not only a family ski hotel but also a literary hotel. Our own library is sure to make both young and old bookworms happy. Cold feet are defrosted after a perfect day of skiing with your family in Austria in our family sauna and in our family spa with a stunning panorama pool. We make sure that you can relax on your holiday, offering you vitalising massages while your kids are well looked after in our childcare centre Kinderwelt.
Everything you need for a perfect holiday is waiting for you at the family ski hotel Sonnenburg:
spacious family suites
child day care in the Sonnenburg playroom
youth room "Freiraum" for teenagers
special kids' menu or raclette
family wellness area with a library
car-free surroundings
heated ski room
ski-in/ski-out with the slopes directly at the doorstep
in-house ski rental with a service centre
ski passes are issued by the hotel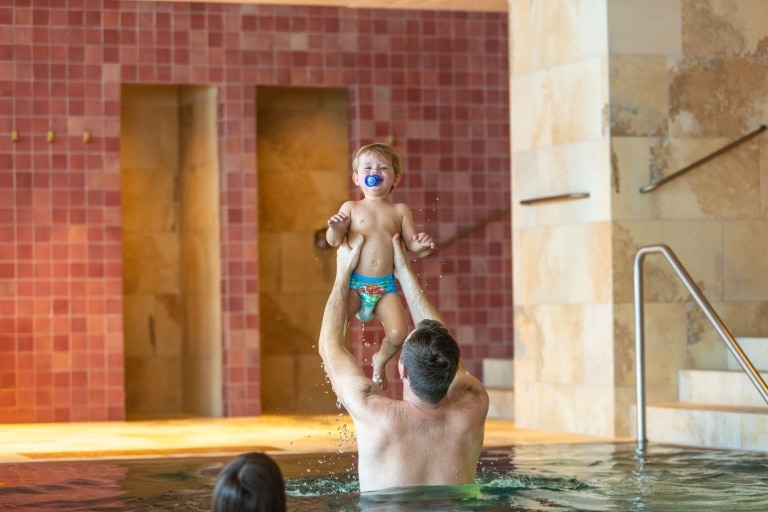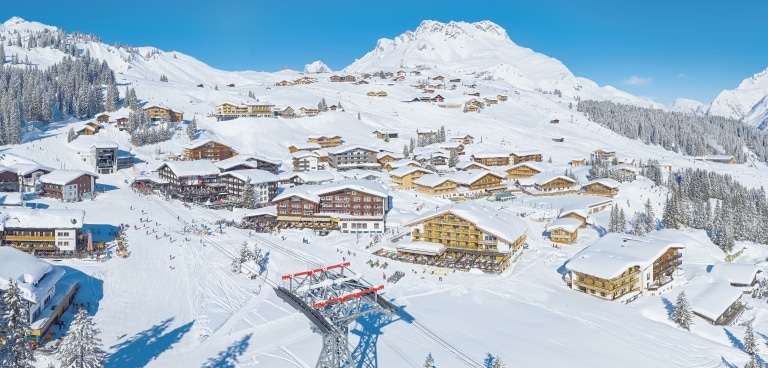 Playful learning
at the children's ski school
Children aged two years or older are welcome in our kids' club in Oberlech: The youngsters get used to the snow by playing fun games, before they make their skiing debut on the children's slope and enjoy yummy child-friendly meals. The little ones are well looked after all day by the professional team of our family ski hotel, while they can explore the countless slopes themselves or watch the action from the balcony.
Kids aged three years or older will have a great time at the ski school Oberlech. They learn skiing in groups of six children at max and in a stress-free and feel-good atmosphere. The best part: The ski school is directly opposite the Sonnenburg hotel. After breakfast, the children can run across the car-free paths and get started right away.
Everyone can join the winter fun and the whole family can rush down Austria's most beautiful slopes: The ski school offers ski and snowboard classes for teenagers and adults as well – with plenty of action on the agenda. Those who want to give deep-snow skiing a go are guided by professionals. Whatever snowy activity you are looking for: you have come to the right place!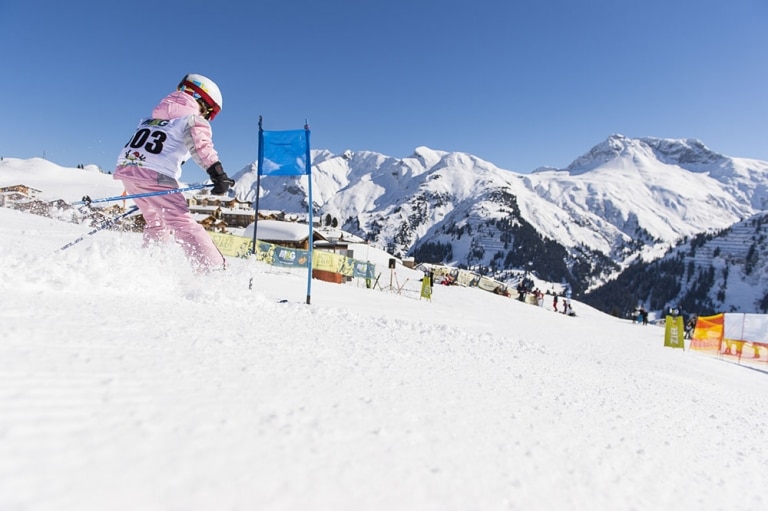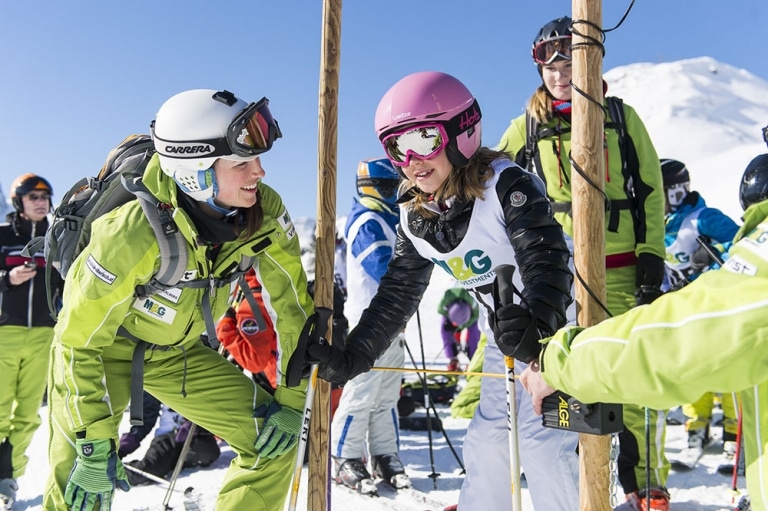 Winter fun for the whole family on ski holiday in Austria
Take a break and unwind. Once in a while, you also need a break from skiing, especially when you are new to the slopes. Luckily, a great variety of possibilities is waiting for you in Oberlech:
horse-drawn carriage rides
ice skating
ice stock sport
… and much more. At the Arlberg, winter fun is guaranteed for the whole family – even off the slopes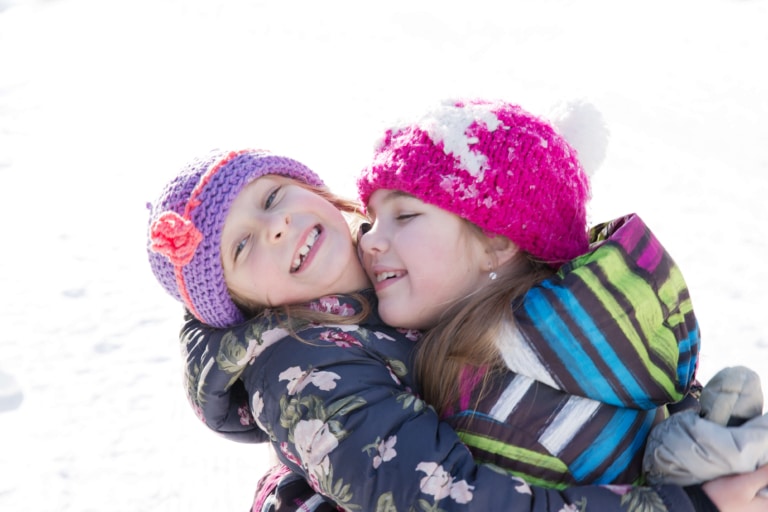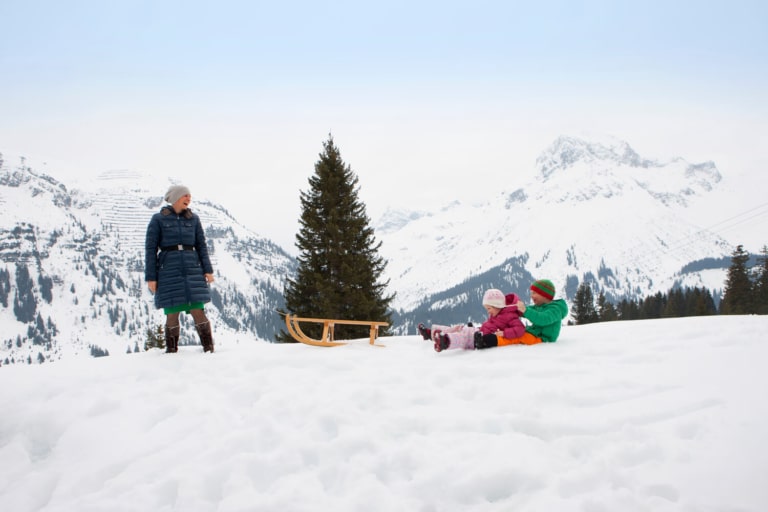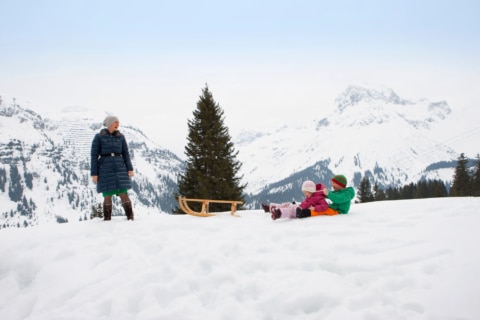 Book your holiday now
and ski with your family in Austria
Browse through our family packages, rooms and suites and find the perfect offer for your family ski holiday in Austria. Simply send us an enquiry for your preferred date and we will make your dream ski holiday with your kids come true. We are looking forward to giving you a very warm welcome in our family-friendly Hotel Sonnenburg!