Wonderful and exhausting at the same time. This is how many parents describe the first weeks and months with their new baby. So, it is fantastic when the time for the first holiday with baby has finally come. Whether skiing, hiking or simply relaxing – at the Sonnenburg family hotel young parents are provided with everything a baby or toddler needs while on holiday.
Enjoy precious family time in the mountains away from the daily grind. Oh, and by the way: With its clean mountain air Oberlech am Arlberg is the perfect place for your holiday with baby or toddler in Austria.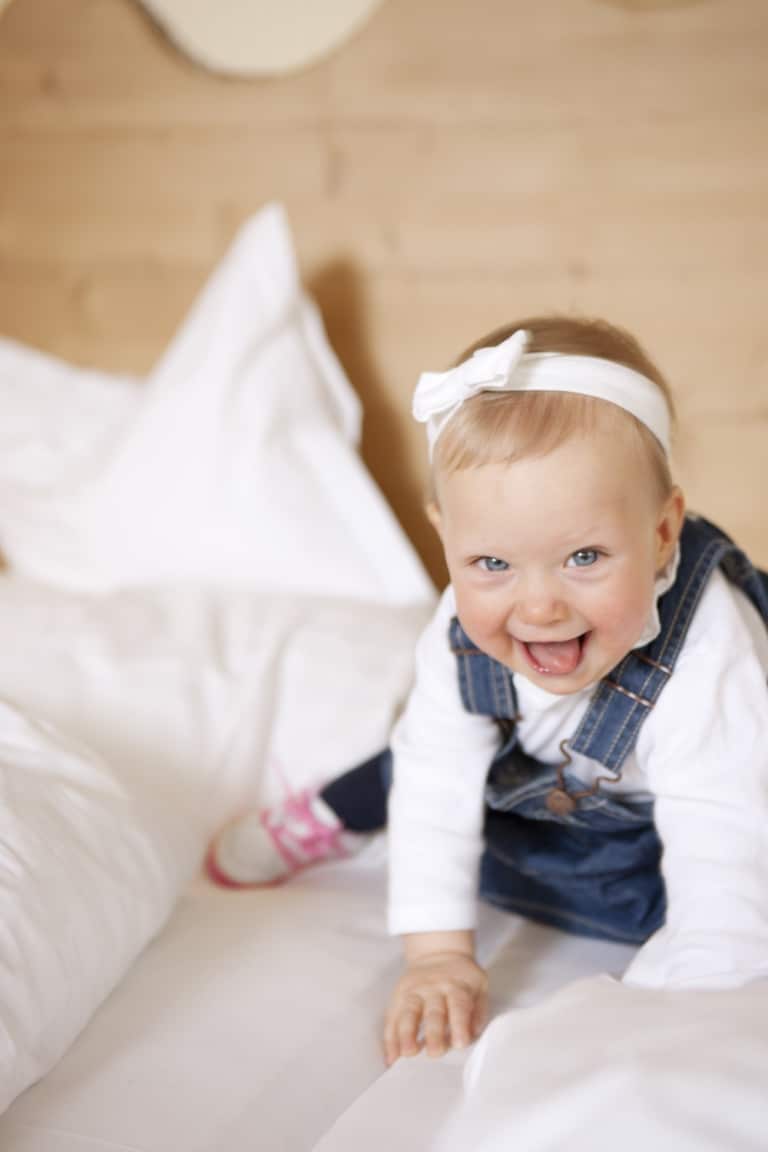 Free Baby Package
On arrival, everything you need for a relaxing holiday with your baby is ready and waiting for you in your room:
baby monitor
bottle warmer
changing mat
cot with matching bed linen
electric kettle
nappy pail
Upon request we can also provide you with a steam sterilizer. As a result, all your toddler's basic needs are covered – and your family holidays in the mountains are off to a very relaxing start.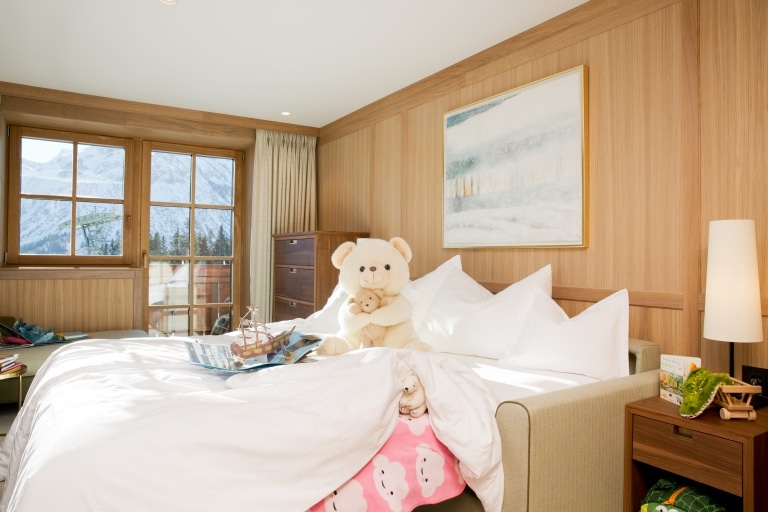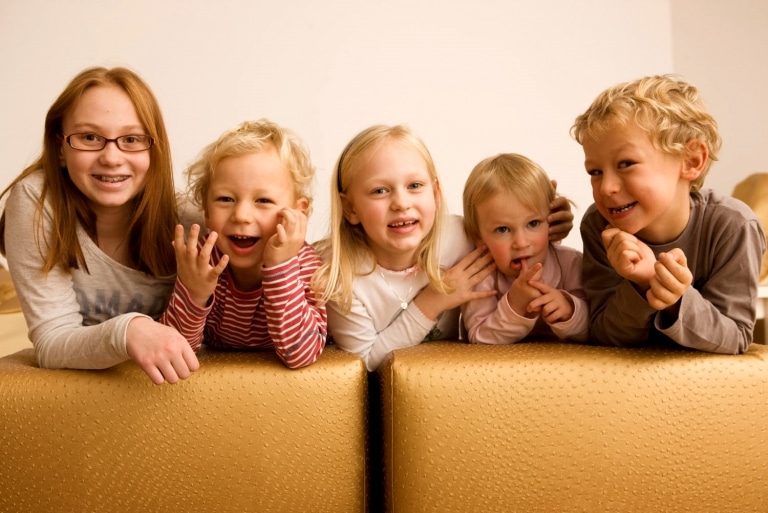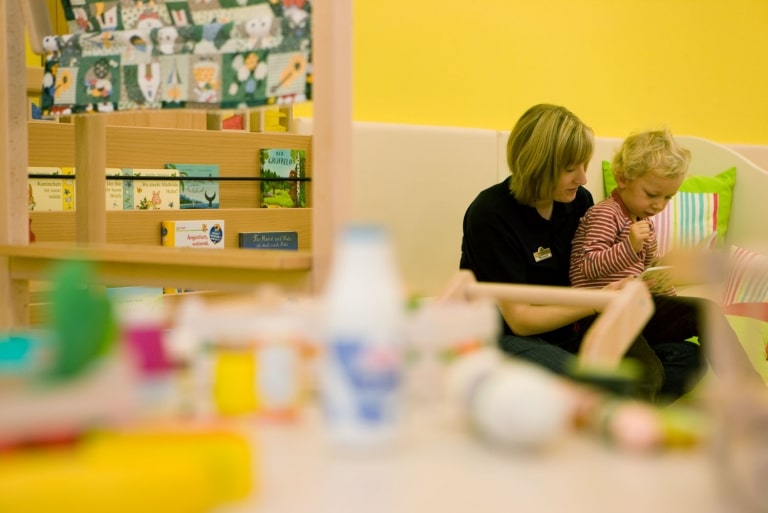 Family rooms and suites
for a restful holiday with baby in Austria
Many of our suites at the 5-star hotel Stammhaus and the 4-star Superior hotel Landhaus have separate rooms: in the Platinum Family Suite, for instance, the children's room can be separated from the parents' bedroom by a door. That way, the adults enjoy ample privacy – while their child gets a good night's sleep. If you prefer to stay in one of our Silver Double Rooms, we will of course be happy to put a baby cot next to your bed. Thus, you always have your toddler close-by.
Babysitter service
From time to time even the best mum and dad need a moment to themselves. Whether it is for skiing, hiking, a visit to the spa ‒ or simply catching up on some sleep.
After all, this is the main reason why you go on holiday with your baby: so that all family members can relax and have a good time. Through our cooperation with the local babysitting agency in Lech am Arlberg, we are happy to make those quiet moments possible for you. This service is subject to a fee.
In order to arrange a babysitter for you, please contact our concierge as early as possible. We will find you the perfect sitter.
Childcare for toddlers
At the Sonnenburg, we strive to entertain even our very youngest guests. Babies and toddlers from 0 years of age are welcome to stay at our Sonnenburg Kinderwelt, accompanied by their parents. In addition, a professional educator looks after all young guests from the age of three years in this child-friendly environment. This service is free of charge and you can use it five days per week: in winter 6 hours or more per day and in summer 5 hours or more. Our childcare centre offers a fun programme for all our little guests: singing, arts and crafts, discovering the mountains and so much more. All this, of course, in the company of other children.