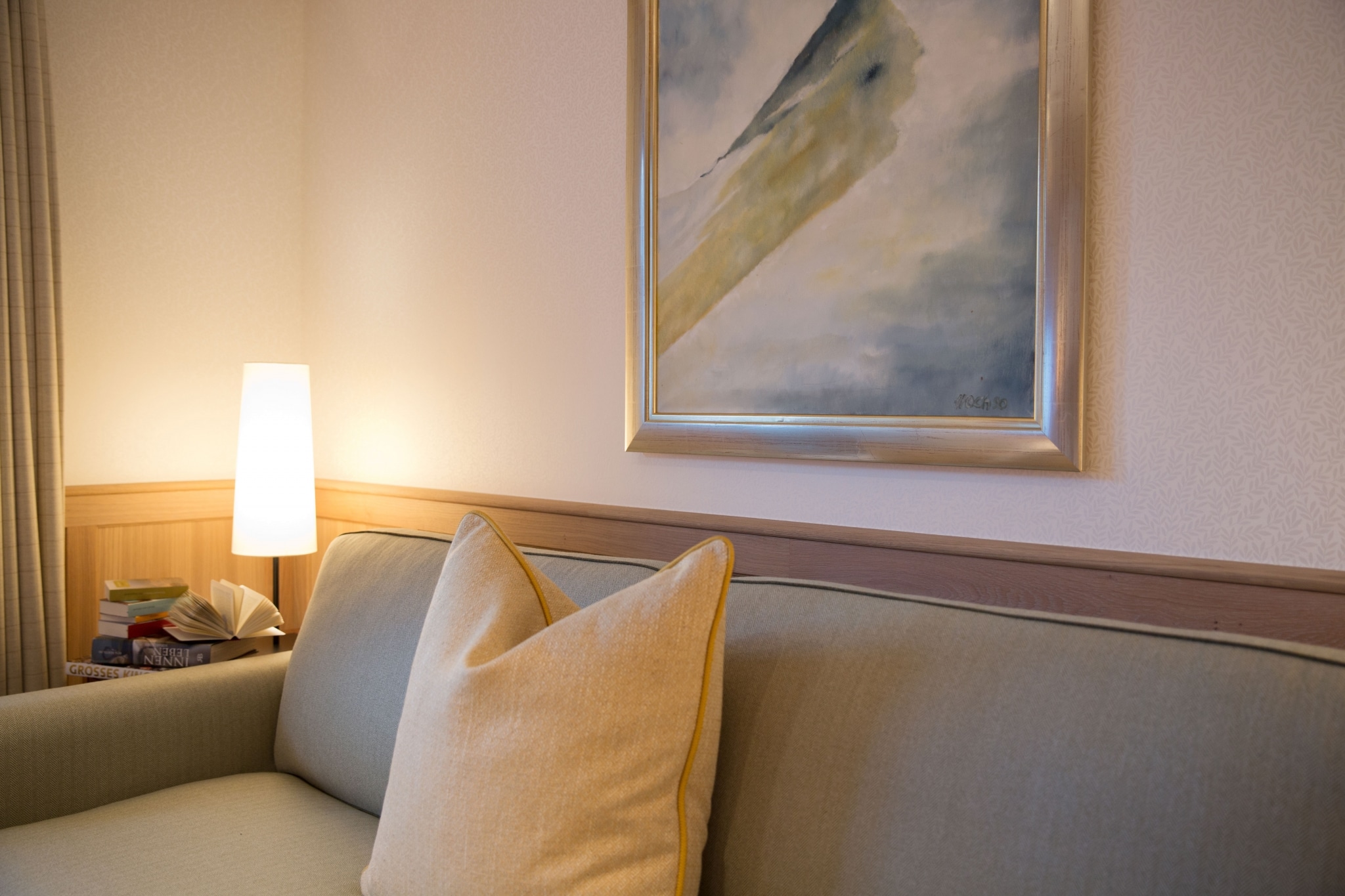 Rooms & Suites
Truth be told. Cliché aside. To be completely honest: "The noblest art is that of making others happy."
It is what we strive for. Every day. Through our location in a unique mountainscape.
Through the heartfelt kindness with which we face every child and adult.
Through filling our house with books and stories.
The Platinum Plus Suite is a spacious marvel for sophisticated travellers: it is ideal for large families as it accommodates up to 6 people. Besides, the suite is also convenient for couples or fellow conference guests who appreciate superior comfort.
Your room
The Sonnenburg is made up of two buildings, the 5-star Stammhaus and the 4-star Superior Landhaus. Both parts together make up the charm of the Sonnenburg, as we have a total of eight different room categories in two different styles – so there is guaranteed to be something for everyone.
The traditional Austrian flair of the Sonnenburg Landhaus adds an alpine touch to your holiday. The view over Lech and the surrounding mountains almost immediately ensures that your family holiday in Austria will be a success. Your congress stay will also be that little bit more pleasant thanks to the closeness to the congress centre. From Single Rooms to Junior Suites, the 4-star superior Landhaus has rooms for solo mountain sports enthusiasts or congress participants, small and large families and couples looking for a little togetherness.
Comfortable, spacious and stylish – these three words best describe the Sonnenburg Stammhaus. The modern Sonnenburg Stammhaus convinces with stylish interiors, precious materials in friendly colours, the finest furniture upholstery and large box-spring beds. From the Silver Double Room to the Platinum Plus Suite, we have created the ideal conditions for your family holiday, even in large groups. Our large suites can be combined with each other via connecting doors, giving you even more space for the whole family.
We are now in the mountains and they are in us,
kindling enthusiasm,
making every nerve quiver,
filling every pore and cell of us.

John Muir