The place to be
Do you enjoy a family holiday, mountain sports or literature? If so, Stammhaus Sonnenburg is just the place for you. We are a literary hotel and family hotel located in Austria amidst the beautiful mountains of Vorarlberg. As a 5-star hotel in Lech am Arlberg we offer a wide range of activities tailored to your needs. At an altitude of 1,650 metres, guests have direct access to the alpine mountain world: ski slopes and hiking trails run right in front of the hotel.
Besides, all of our rooms and suites in the Stammhaus boast elegant yet welcoming design: from the furnishings to precious textiles in warm colours and the finest oversized box-spring beds. Thanks to a wide range of spa amenities and culinary highlights your holidays in Lech will be an absolute treat. During your stay you can choose from the following room categories: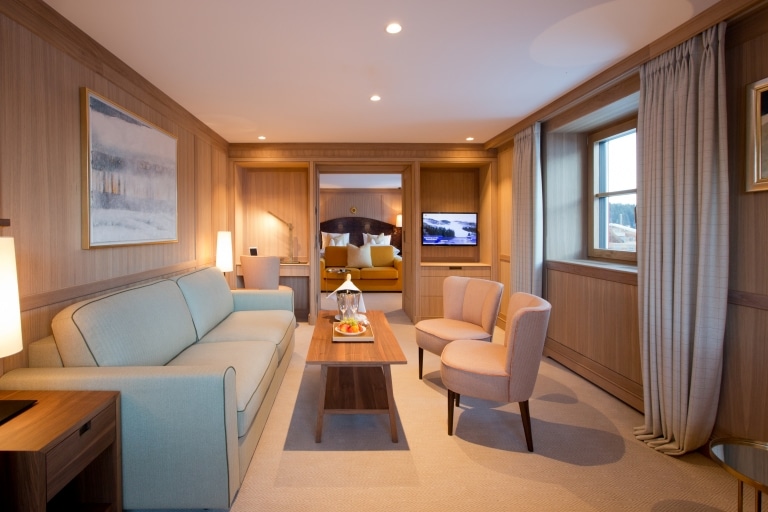 Our Rooms
at the 5-star hotel Stammhaus Sonnenburg in Lech
The Platinum Plus Suite is a spacious marvel for sophisticated travellers: it is ideal for large families as it accommodates up to 6 people. Besides, the suite is also convenient for couples or fellow conference guests who appreciate superior comfort.
5-star hotel in Lech, Austria
Location & amenities
Located in exclusive Oberlech, Stammhaus Sonnenburg is the ideal venue for your holiday: Spend a winter at the Arlberg and enjoy ski-in/ski-out and ski lifts only a few steps away. Spend a summer at the Arlberg and jump on one of many hiking trails right in front of our hotel or head upwards in one of the nearby mountain cableways.
As one of the best 5-star hotels in Lech, we want to offer you more than "just" our privileged location: be it the extensive library, our modern spa and gym or the hotel's own bicycle and ski rental service.
Every day we treat you to a sumptuous breakfast buffet at our hotel restaurant: You can choose from over 200 exquisite delicacies. In the evenings we serve a varied and creative dinner with 5 courses. If you prefer, you can also enjoy Alpine specialities in the rustic setting of our à la carte restaurant "Schüna" or a unique experience in our literature themed gourmet restaurant "Textur".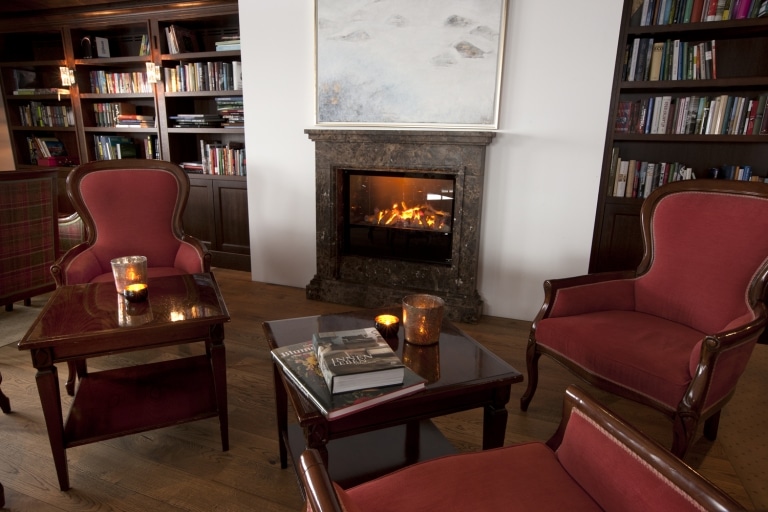 We do not climb mountains to reach summits,
but to to return home to a world that seems to us
to be a new life given to us once more.

Reinhold Messner
Stammhaus Sonnenburg
Where high-end service meets a family atmosphere
Children love spending their holidays in the Alps and the excited young guests have a special place in our hearts. Regardless of whether they visit Hotel Sonnenburg with one parent, their parents and siblings or even the whole extended family – we strive to make every holiday at our 5-star hotel in Lech a special one: small families with 3 to 4 people prefer our Gold Junior Suite. Larger families of up to 5 people appreciate to stay at the Platinum Family Suite of 50m².
Our spacious Platinum Plus Suite offers ultimate holiday comfort: when combined with a Silver Double Room, up to 9 guests can spend their holidays here. For befriended or extended families we gladly reserve several rooms next to each other on request and according to availability.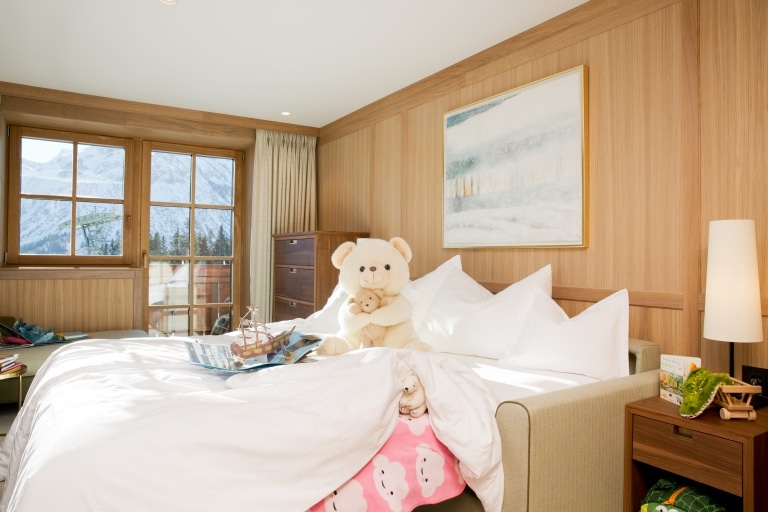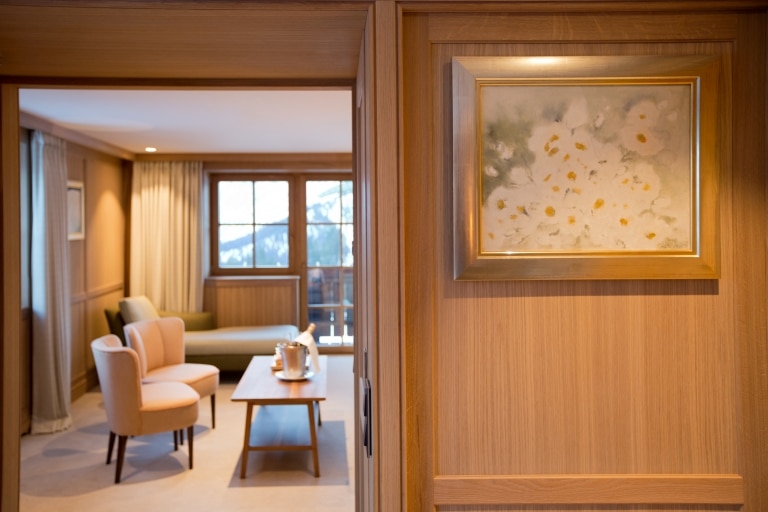 5-star family offers
loving childcare
family spa and sauna
large panorama pool
kids' playroom "Kinderwelt"
kids' dinner at the "Kinderwelt" & kids' menus
ski school and Kids Club Oberlech next door
outdoor adventure playground in summer
billard, air hockey & movie cinema at our youth club "Freiraum"
free baby package for your room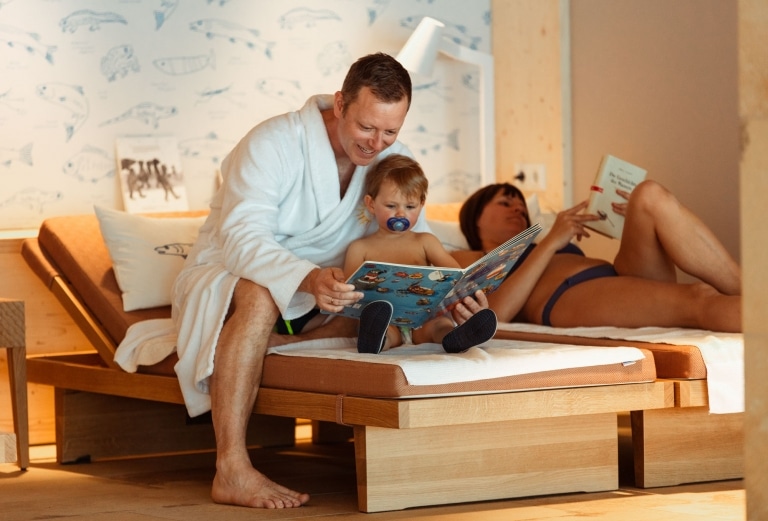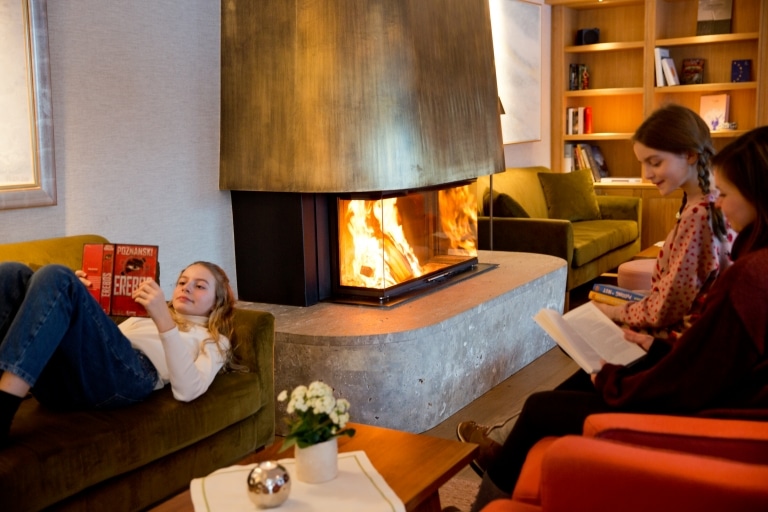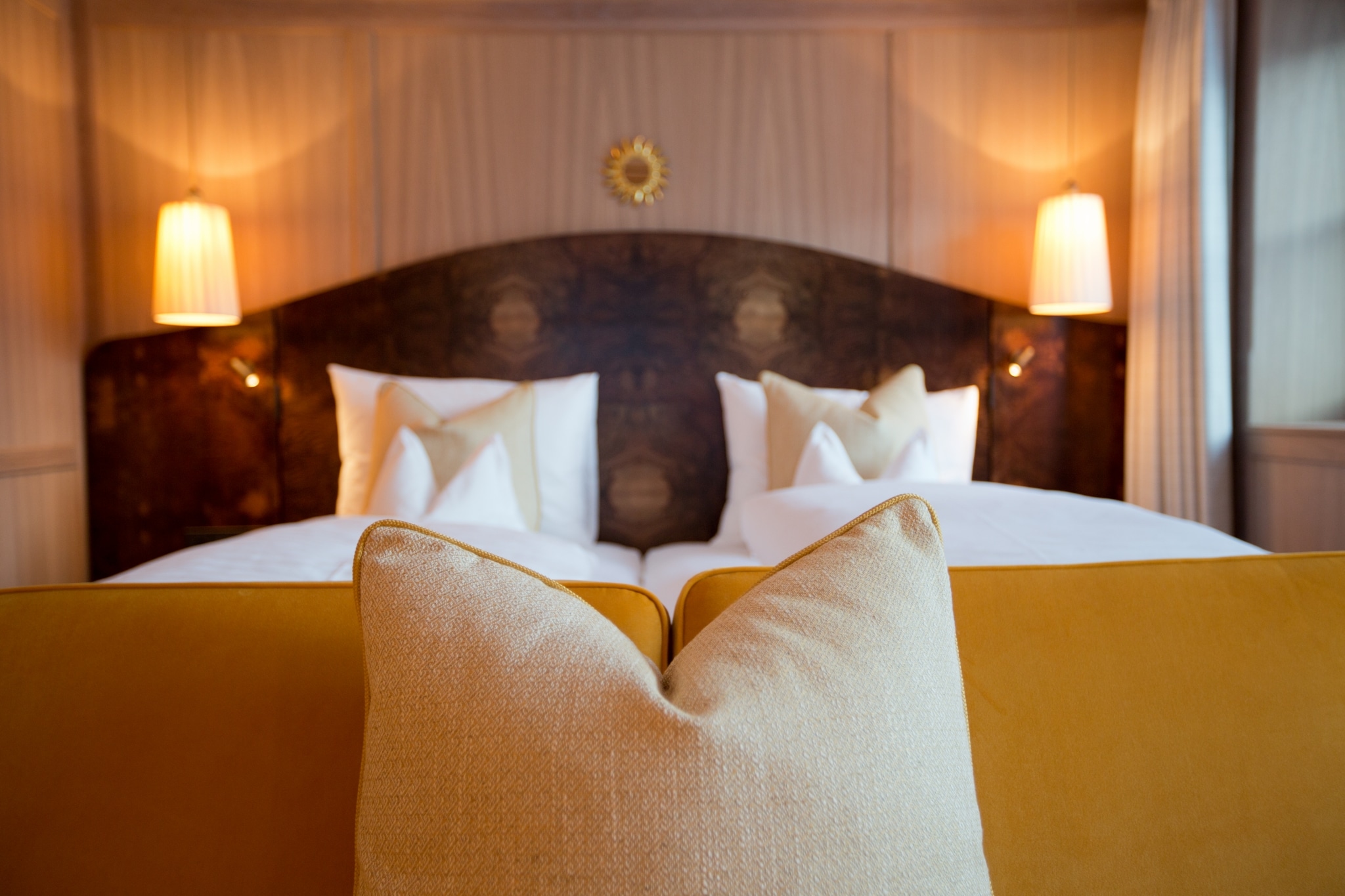 The peak
The peak of what? Well, of everything: closeness and privacy. Family time and me time.
Excitement and relaxation. Service and quietness. Alpine life and style.
Comfort and activity. Culture, nature – and more.
We make sure your holiday experience peaks at an altitude of 1,650 metres, in our 5-star hotel in Lech.
Active winter
In Lech Zürs – one of the world's largest ski resorts – sports enthusiasts will experience unlimited winter fun: with 88 different lifts and cableways, more than 300 kilometres of ski slopes at all levels of difficulty as well as more than 200 kilometres of powder snow runs, snowboarders and skiers can enjoy winter to their hearts' content. Apart from freeriding, heliskiing or cross-country skiing, winter holidaymakers can also enjoy a variety of winter activities without skiing: try out tobogganing, snowshoeing, a ride on a horse-drawn sleigh or a delicious fondue in our cosy  "Schüna".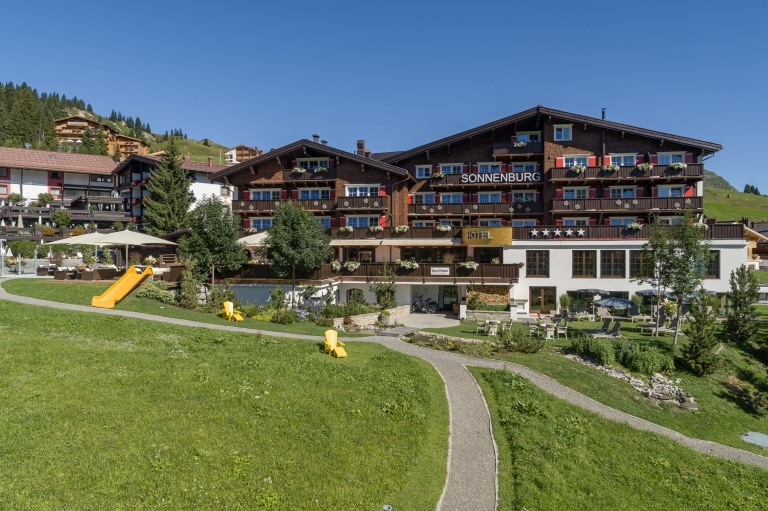 Active summer
Hikers love the natural beauty as well as the physical challenge that the Arlberg region embodies. Professional and hobby athletes alike roam the network of 350 kilometres of excellent hiking trails at all levels of difficulty. Numerous lifts, cableways, and busses ensure a comfortable hiking experience in Lech, Austria, surrounding our 5-star hotel. Apart from hiking, there are almost countless possibilities for your holiday bucket list: bike trails, idyllic fishing spots, golf courses, trail running routes and a variety of destinations for day-trips with or without the whole family.
Reading nooks & literary gems
Literature in our 5-star hotel in Lech, Austria
Do you consider a good book an essential part of any holiday? If so, Hotel Sonnenburg is your place to be. Celebrating literature and culture, we created a special experience for all avid readers and book lovers of any age. Created by readers for readers, so to speak. Browse through our extensive library or pick your next read from our swimming pool and spa libraries – no matter whether you enjoy stories and poems by yourself or make them come to life by reading to your youngest kids. Or join one of our regular literary events and book readings, which are included in your stay.
In addition, every room and suite comes with a "book box": a careful selection of books for all ages. Cozy reading nooks are scattered all around our 5-star hotel in Lech, Austria, even including reading lamps at each of our comfortable lounge chairs in the pool area.