Hiking off the beaten path
No more path to be seen. Without our snowshoes we would simply sink into the deep powder snow. With the right footwear on our feet, however, we can walk across country without any problems. Completely away from noise and prepared slopes and hiking trails.
The best way to get to where the deep snow-covered mountains of Lech are most untouched is on a snowshoe hike. Snowshoes make you independent of prepared hiking trails and the possibilities to explore Lech increase immeasurably. Corners and ends that you could never reach before are open to you with snowshoes.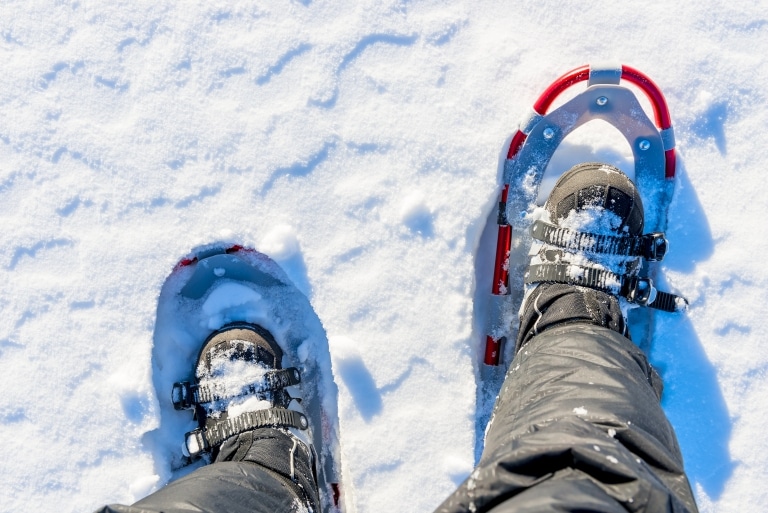 Almost anyone can go snowshoeing. Simply strap the snowshoes under your winter boots, take the sticks in your hand and off you go.
There are a few tricks of the trade and we'll be happy to tell you about them:
The bigger the snowshoe, the less you sink into the snow.
Hiking is less exhausting with wide snowshoes.
It is best to strap the snowshoes to robust hiking boots with a treaded sole.
Choose a hiking or ski stick with a large winter plate so that the stick does not sink too deeply into the snow.
If you are walking as a family or group, walk one behind the other and take turns to post the person in front of you, so you can save energy.
Would you like to try snowshoeing? Our concierge will organise the right equipment for you and advise you on choosing your first tour.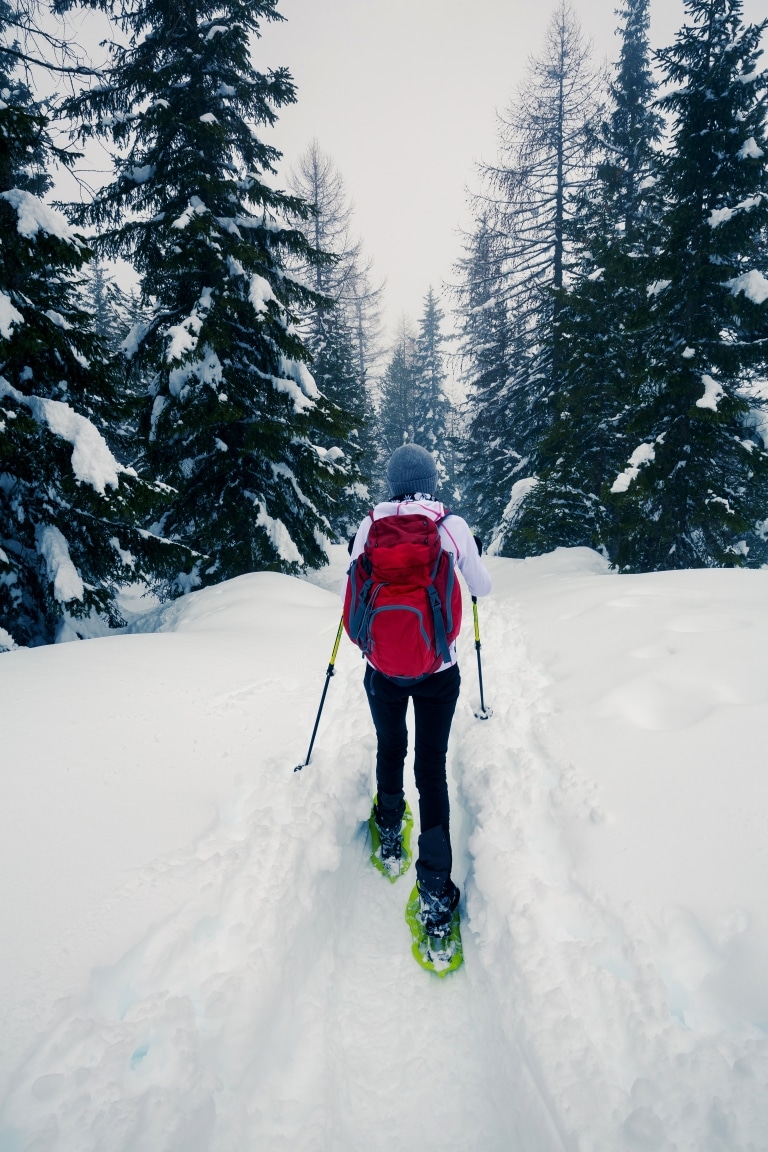 You need special shoes for hiking
— and a bit of a special soul as well.

Terri Guillemets
Snowshoeing to charming huts
In winter, the mountain huts around Oberlech am Arlberg open their doors to visitors. With snowshoes, winter holidaymakers for whom romantic walks contain too little action like to explore the Lech Alps. Demanding winter sports enthusiasts love the challenge of snowshoe hiking on the Arlberg: it builds stamina and also takes them to scenic and outlying places. When you arrive at the hut, you open the door to the good room, step into the warmth and hear the crackling of the fireplace. Inside, the aroma of alpine delicacies wafts through the air: Kaiserschmarrn and hearty dishes tempt the palate.
Our concierge will be happy to advise you on the choice of your snowshoe tour, recommend the most beautiful mountain huts or organise an experienced mountain guide for you.
Torchlight snowshoe hike
Every Tuesday and Thursday there is a very special nocturnal experience here in Lech. A guided snowshoe hike with torches! Equipped with snowshoes and torches, you explore the nocturnal winter landscape of Lech while listening to your guide's stories over a hot drink.
A highlight for young and old!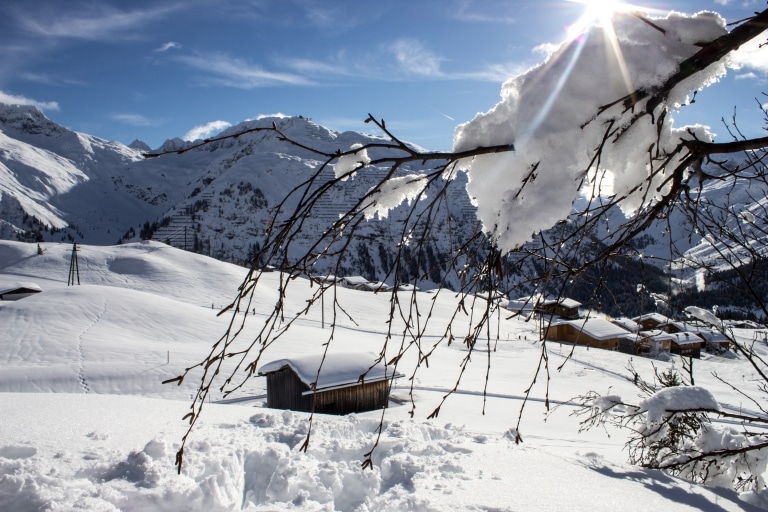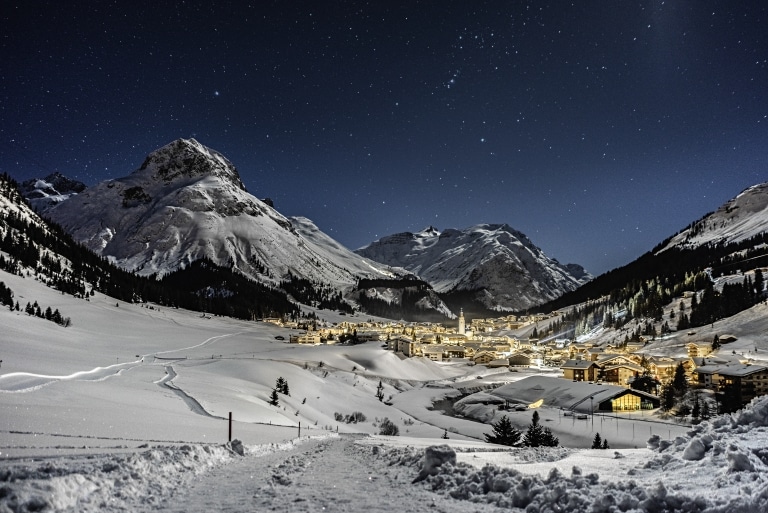 Snowshoeing with Kids
Care to be a child again alongside your own children? Then try out snowshoeing in the Arlberg region. Follow the tracks of foxes, deer or birds through forests covered in fresh snow. Wrapped in warm clothes, you trudge over glittering snowdrifts and climb mountains and hills together.
As in most cases, less is more for children: one to two hours of walking with snowshoes is usually plenty for your kids. This way the little ones still have enough time to explore the area while snowshoeing. Our concierge will be happy to advise you on the selection of your snow shoeing tour or organise an experienced mountain guide who can accompany you.