We want our guests to have a selection of books at their disposal at any time. However, it is impossible to travel with one book too little. This is why it is so important for a good hotel to have ample literature on hand. Thus, guests don't have to pack seven, eight or nine books for a one-week holiday.

Waltraud Hoch
As a literary hotel, it is important to us to ensure that you have sufficient reading material at your hands during your holidays. For this reason, we have gathered a selection of more than 1,000 books – and counting – in German and English at the Sonnenburg Library. Guests are welcome to borrow books at any time during their stay – without even asking.
In our literary hotel you will find books not only at our hotel library: the entire Sonnenburg is a unique paradise for booklovers, only waiting to be discovered by you.
You will find a wooden box filled with books in every room and in every suite of the Sonnenburg. It contains approximately ten books that we carefully selected for our guests. It is a collection of our favourite books: from toddlers to teenagers, from mountain enthusiasts to readers who prefer novels – every guest will find an interesting read in our book box. Every book box is a tiny library within each accommodation.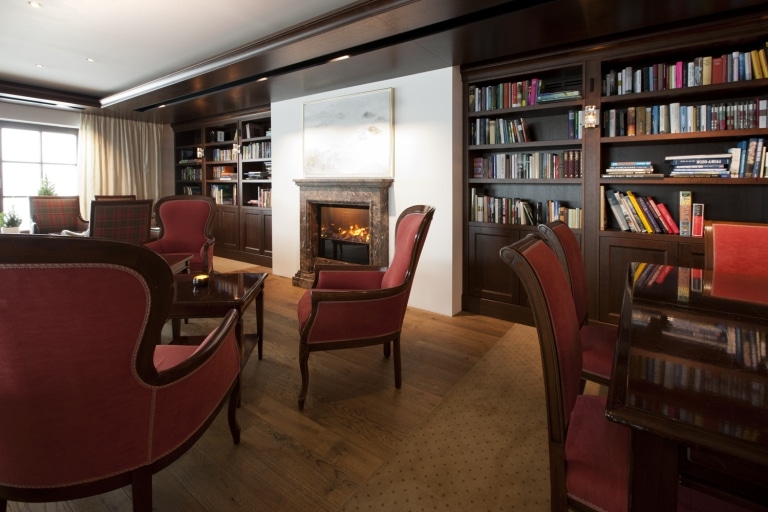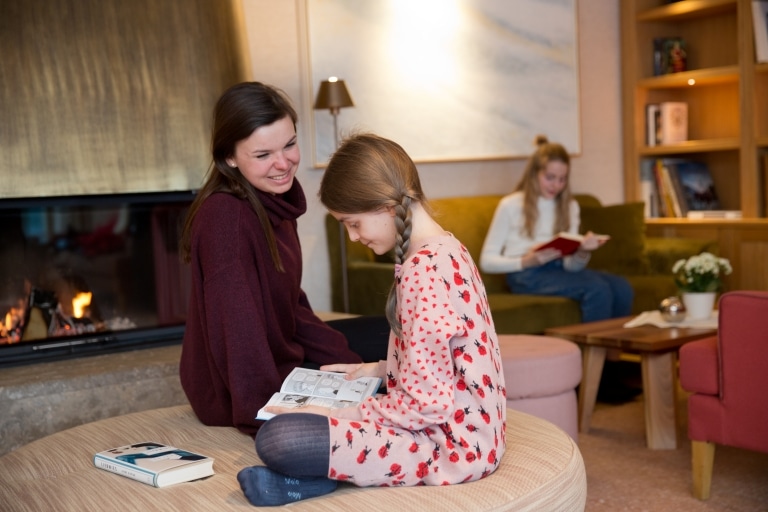 Our extensive hotel library  is an especially peaceful space a little removed from the daily business of our 5-star literature hotel. With its comfortable armchairs and sofas, the guest library is a cosy place to sit. Here you can enjoy a hot beverage in peace and quiet, while browsing through a good book – if you wish. The Sonnenburg library is a place to read a picture book to your children or grandchildren, have a relaxed chat with your family or even conduct a business meeting.
[In a library] one has a sense of being in the presence of a great capital that silently pays unpredictable interest.

Johann Wolfgang von Goethe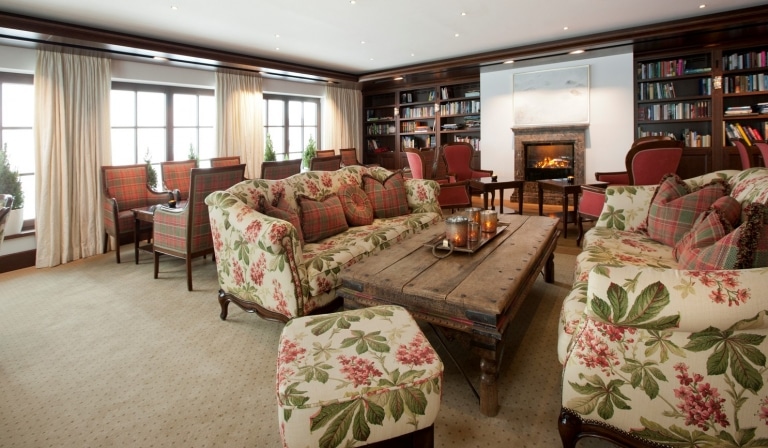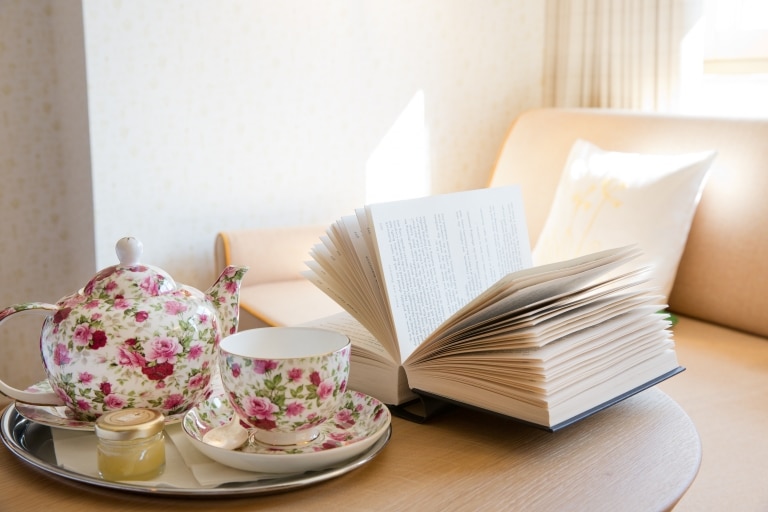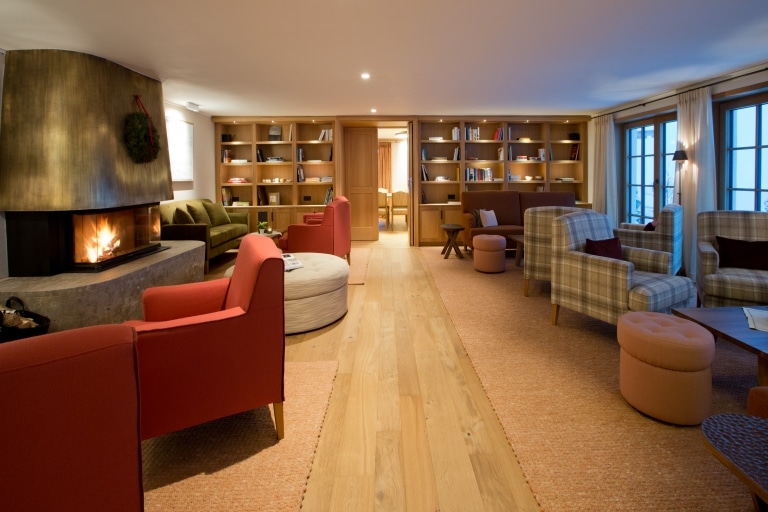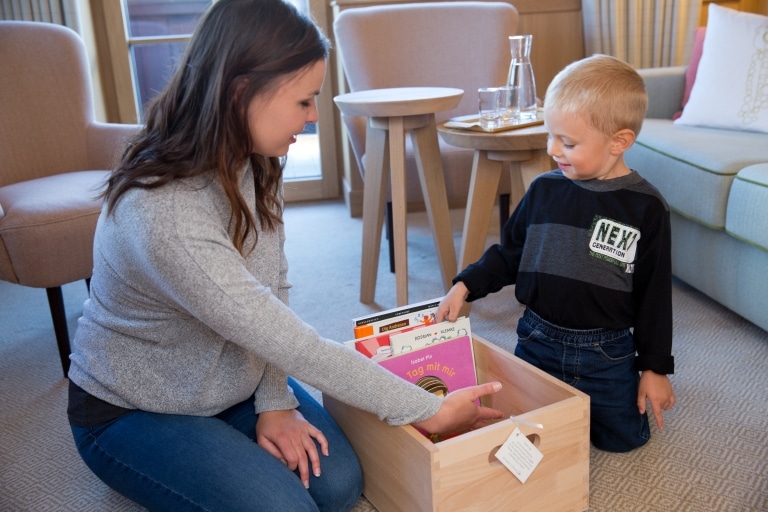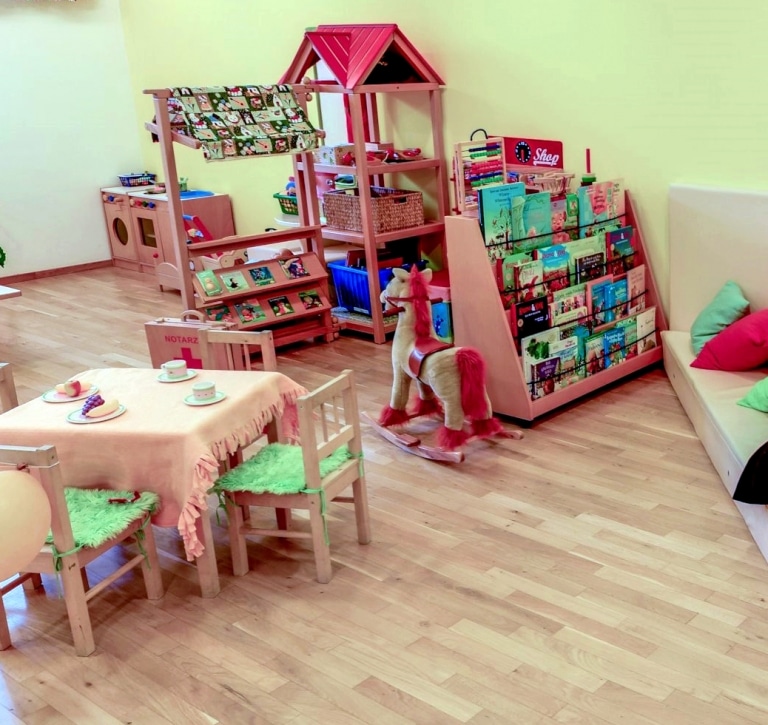 Fireplace lobby
A particularly cosy part of our hotel library is the fireplace lobby.
While logs crackle in the fireplace, comfortable sofas and armchairs invite you to stay and grab a book from one of the many shelves.
Book box
in your room
In each room and suite there is a wooden book box. It contains a selection of approximately 10 books, from children's books and non-fiction books to novels. This small library contains reading matter for every guest, whether adults or children.
Kinderwelt
We have a book trolley in store for our little guests which is situated at our Kinderwelt. It is full of picture books, non-fiction books, fairy tale books – in short: so many new favourite books. As a family and literary hotel, it is particularly important for us to nurture a love for reading in our little guests.
Swimming pool library
In our unique swimming pool library we seek to combine nature and literature. As a result, you will find more than 50 books on the topics "swimming" and "water" in this poolside library. This way, young and grown-up readers are well entertained before and after swimming in our indoor pool.
LYRICAL SPA LIBRARY
Those guests interested in poetry will find well-being for body, mind, and soul in our spa area: over 100 volumes of poetry in several languages enchant and inspire to relax and contemplate. Our spa library provides space for literary beauty and intellectual stimmulation.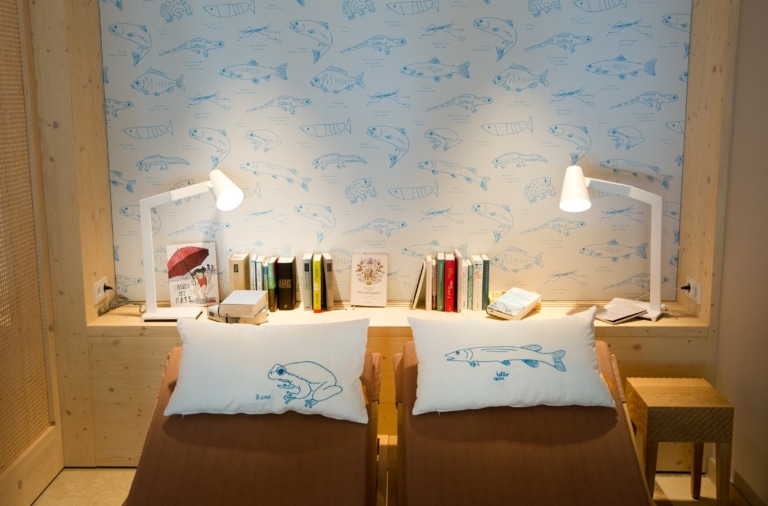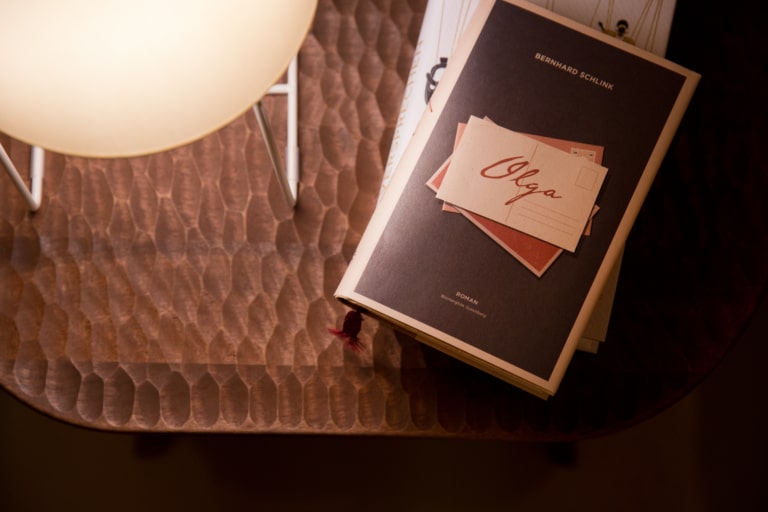 Venue for Events and Readings
The wrought-iron gate to the Sonnenburg library is almost always open, welcoming you. You will find white curtains, art in subdued colours as well as tasteful wooden furniture. The library's clear calm atmosphere is perfect for thinking while your eyes roam the majestic mountainscape for inspiration.
As a result, our hotel library is a pleasant setting for face-to-face meetings. Thus, it is a go-to venue in the Arlberg area for private and business events as well as fireside chats. Furthermore, it can host readingsor any other event with up to 60 people. As a literary hotel, we ourselves organize regular readings and literary events at our hotel library.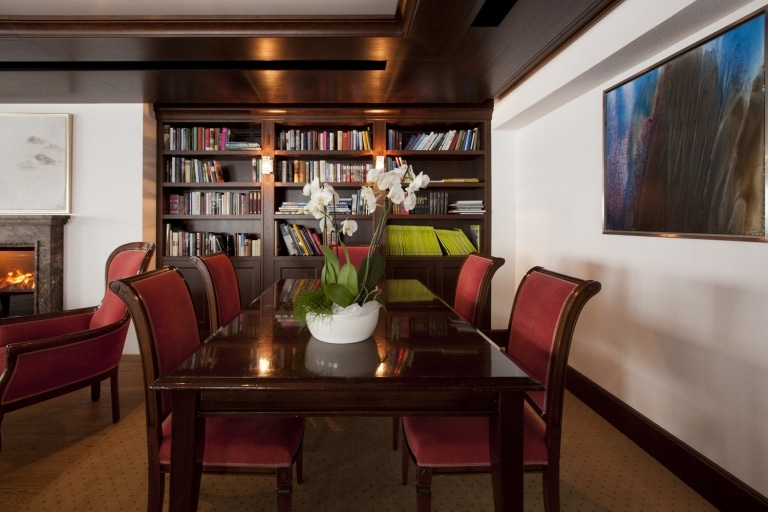 We want to relieve you from the fear of not having brought the right book on your trip. We promise, you will find it at our hotel library.

Waltraud Hoch
Topics and Sections at the Hotel Library
As a family hotel, we obviously provide a large selection of children's and young adults' books at the Sonnenburg Library. In addition, our book collection reflects managing director Gregor Hoch's passion for fantasy books and graphic novels. His wife, managing director Waltraud Hoch, however, attaches particular importance to literary classics.
Furthermore, there are numerous books on mountaineering that prove senior boss Klaus Hoch's passion for the mountains. Moreover, we have a large range of books on fine arts. They have been selected by senior boss and painter Daisy Hoch herself: You will find that every artist, who has ever exhibited their works at the Sonnenburg, is listed in our hotel library.
Evidently, many book readings take place at our literary hotel in Oberlech am Arlberg, Austria. As a result, we keep at least one book of each author who has ever given a reading at the Sonnenburg. Besides, many world-famous writers originally from the Vorarlberg region. Among them are Arno Geiger, Monika Helfer, Wolfgang Hermann or Michael Köhlmeier. Consequently, these authors are represented in our hotel library as well.