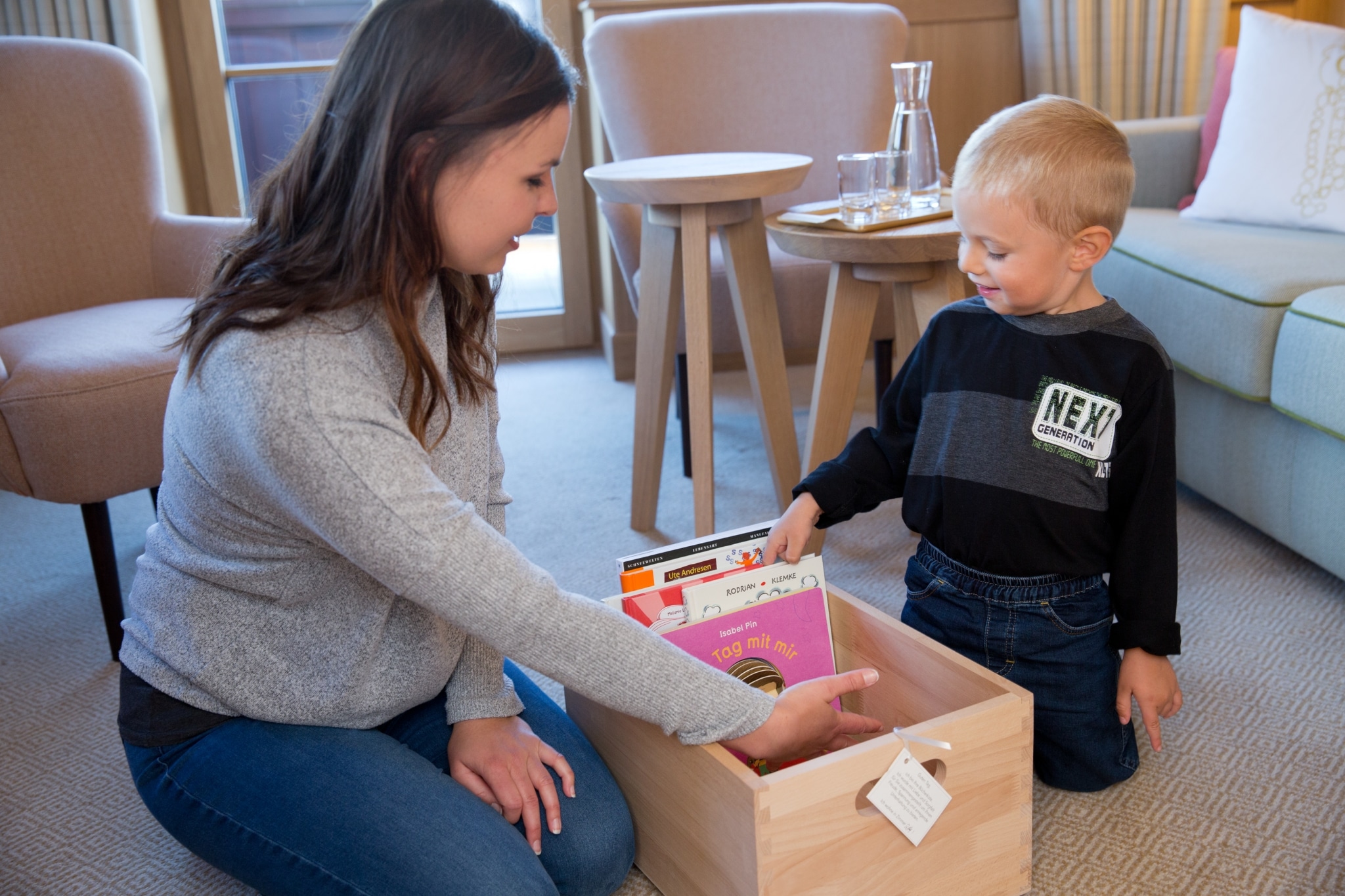 The Book Box
A library in every room
As a literary hotel in Oberlech am Arlberg, Austria, we strive to authentically combine mountain holidays and literature at a 5-star and 4-star superior level. One of our literary highlights is our so-called book box: guests will find a wooden box filled with books in every room and in every suite of the Sonnenburg.
It contains approximately ten books that we carefully selected for our guests. It is a collection of our favourite books: from toddlers to teenagers, from mountain enthusiasts to readers who prefer novels – every guest will find an interesting read in our book box. By the way, local craftsmen have built these wooden boxes specifically for Hotel Sonnenburg. Every book box is a tiny library within each accommodation.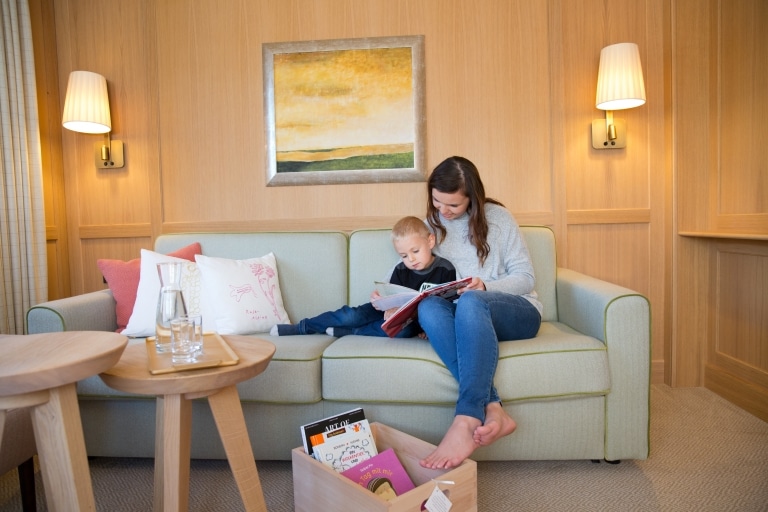 Through our book boxes we intend to set new cultural standards as a literary hotel in the luxury hotel market. They will further enhance the well-established charm of the Sonnenburg.

Gregor Hoch
Culture, Literature, and the Book Box
Culture has always been an important topic at Hotel Sonnenburg. Yet, since becoming a literary hotel in 2016, we continually increase our literary focus throughout the entire hotel. And we still have thousands of ideas on how to make our literary hotel even better for you. Some of them we have already implemented: from the aforementioned book box to a swimming pool library as well as a section on recommended reading in the Sonnenburg Morning Post that you will find on your breakfast table every morning. Also, there is a large selection of over 1,000 books at the Sonnenburg Library which you are free to borrow at your leisure.
Book Readings at Literary hotel
Sonnenburg in Lech am Arlberg
Moreover, as a literary hotel, we regularly organize literature-related events and readings for our German- and English-speaking guests. These literary events have a wide range of topics such as children's literature, contemporary novel or non-fiction books. We welcome you to our Sonnenburg Literary Salon almost all year round to listen, discuss, and share your thoughts! This applies to writers, guests, residents of the Arlberg area as well as guests from other hotels in the Lech-Zürs area.
We want our guests to have a selection of books at their disposal at any time. However, it is impossible to travel with one book too little. This is why it is so important for a good hotel to have ample literature on hand. Thus, guests don't have to pack seven, eight or nine books for a one-week holiday.

Waltraud Hoch