Find your own centre.
And draw strength from this centre.
Let go of the old.
Release blockages.
Build up strength.
Balm for the soul.
Enjoy yoga in the midst of the mountains of Lech.
Spend some time alone every day.

Dalai Lama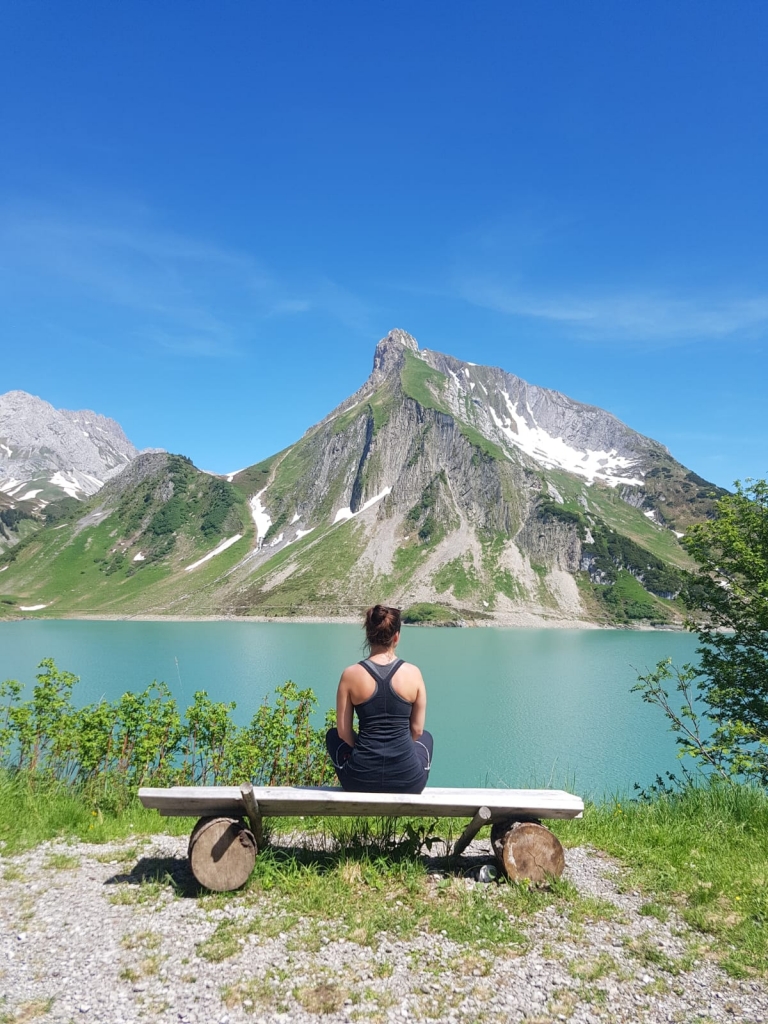 The mountain peaks on our doorstep give you new strength and let you find peace. With yoga in the mountains, you can concentrate fully on yourself.
Have you ever done yoga with a mountain view? Fantastic! Thanks to the wide panoramic front, you have a breathtaking view of the Alps. Depending on the season, the mountain slopes shine either brilliant white or rich green. In particularly fine summer weather, you can even get a little closer to the mountains, because yoga on the conference terrace is the order of the day.
Yoga-Retreats in the Sonnenburg
Through regular yoga retreats with us in Lech am Arlberg, we enable you to experience pure relaxation. Take your time and head to the mountains for yoga. Intensive retreats ensure a relaxed body, a calm mind and a fulfilled soul.
Sonnenburg hosts trainers from all over the world. The right retreat for you is sure to be soon…
In our newsletter we also inform you regularly about retreats at the Sonnenburg, sign up now!