Skis are not just pieces of wood, steel & fiberglass.
They are tools for escape,
a medium for personal expression,
a way to challenge fears, push limits
and share incredible experiences with your friends.

Unknown
A view from the hotel balcony of the Sonnenburg reveals powder snow, blue skies, and slopes that stretch as far as your eye can see. Simply use our ski room to put on your skis ‒ and off you glide onto the ski runs.
Whether you prefer the blue, green, red or black level of difficulty: with over 300 kilometres of slopes, there is exactly the right one for any winter sports enthusiast. Ski lifts and buses in Oberlech take skiers and snowboarders smoothly from one descent to the next.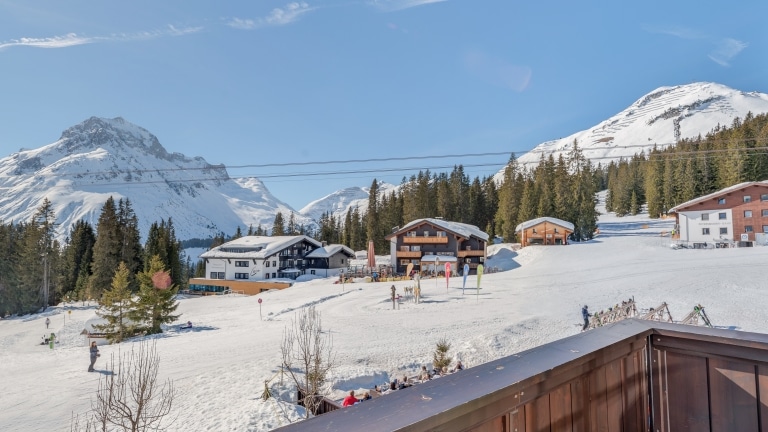 Off-Piste Skiing
Adventurous skiers discover breathtaking powder runs off the well-kept trails on high alpine terrain. Accompanied by an experienced ski guide, freeriders will get to know the most beautiful spots in the Lech Zürs ski resort.
Between November and May, the large ski area surrounding Oberlech am Arlberg is a paradise for skiers, snowboarders, cross-country skiers, and all lovers of winter sports. One more reason to stay at our ski-in ski-out hotel in Austria!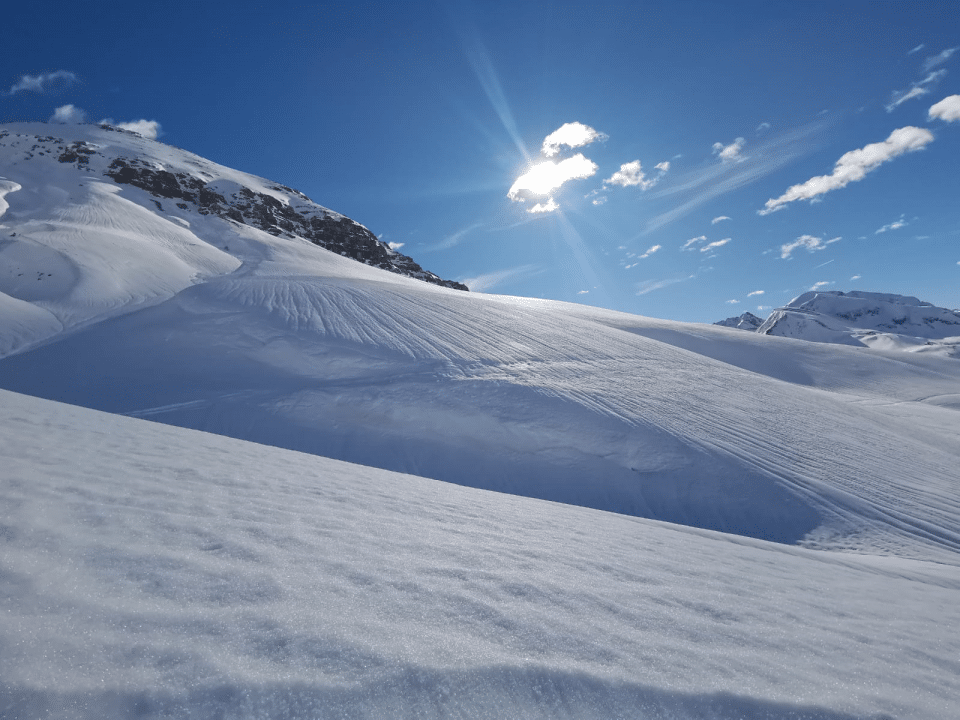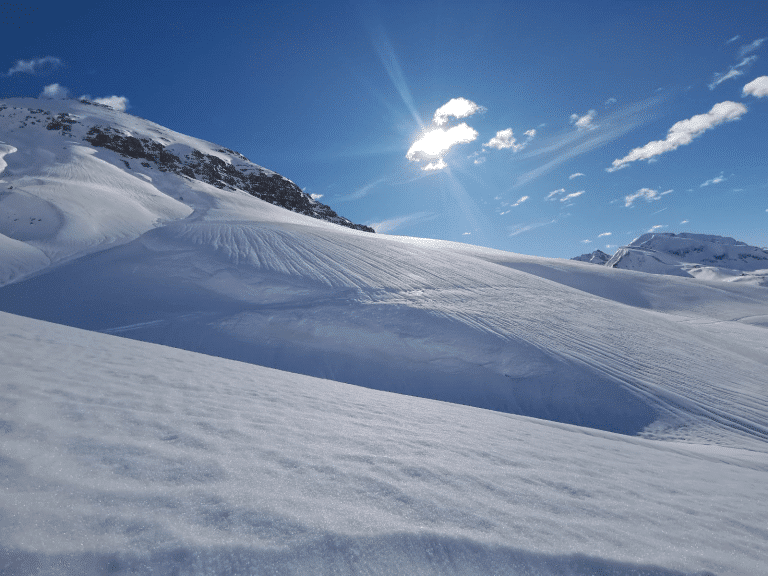 Why take a Ski Holiday in Oberlech?
Lech is part of the largest connected ski area in Austria and therefore opens up unexpected possibilities for you. Hobby skiers, freeriders, ski sports enthusiasts, ski tourers – there is a downhill run for everyone here – for young and old!
The Arlberg region offers you 305 kilometres of downhill skiing and 200 km of deep-snow runs, and all that with just one ski pass. 88 lifts and cable cars transport you quickly to all the summits and numerous ski huts and alps take care of your physical well-being.
And the best part? Snow as far as the eyes can see – at least from December to April, because Ski Arlberg is one of the most snow-sure skiing areas!
The fact that you can take your first turn on the slopes directly from our ski room in the Sonnenburg is the finishing touch.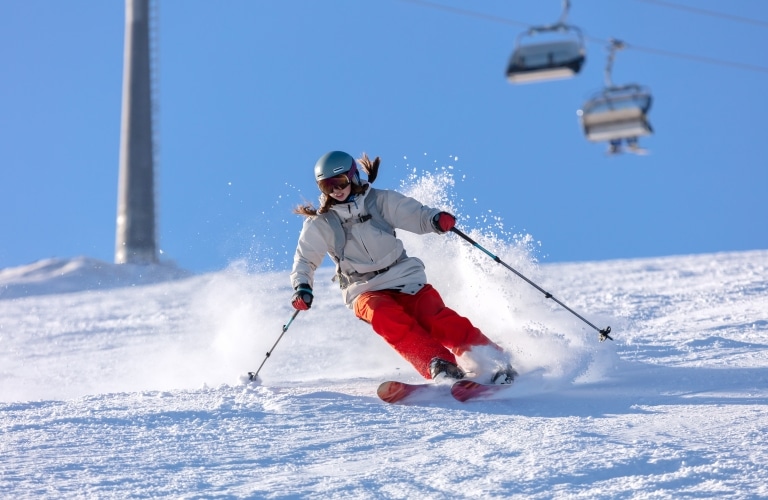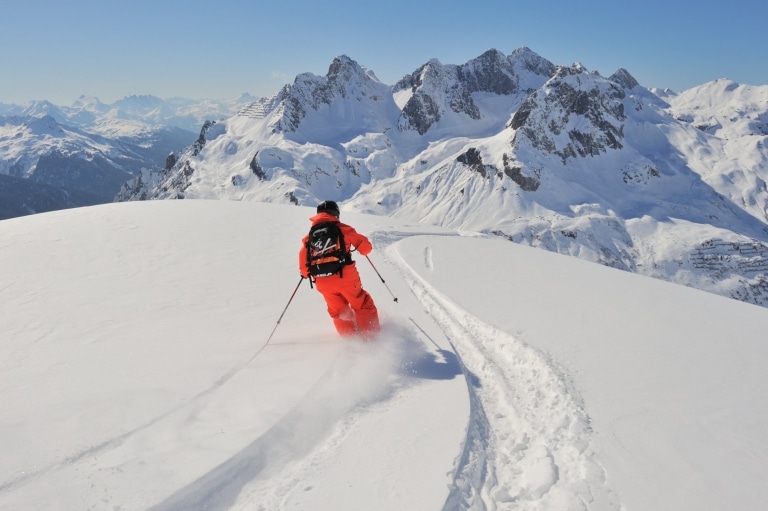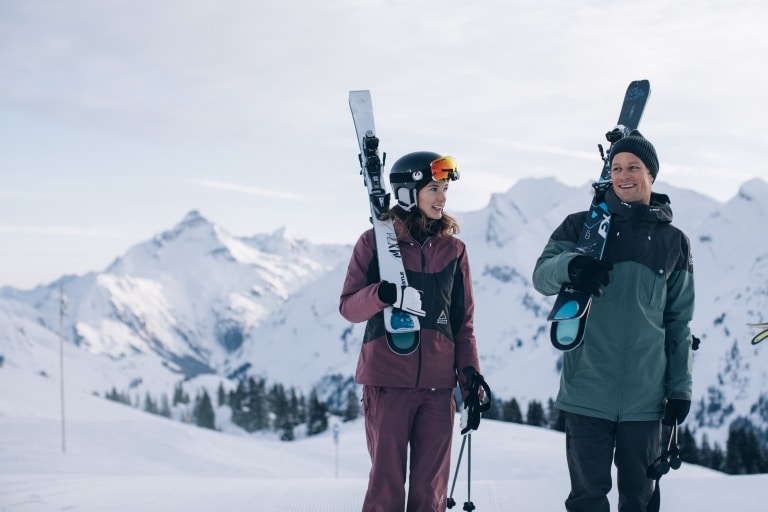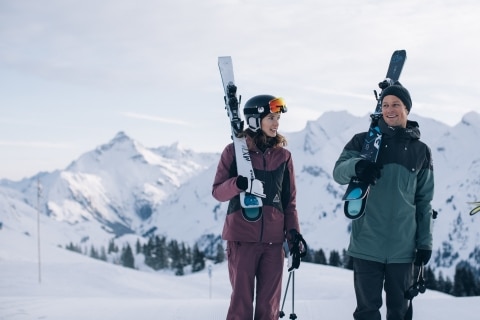 Freeriding & Off-Piste Skiing in Lech am Arlberg
The Arlberg region is famed for the ultimate skiing discipline: freeriding!
Gliding downhill over untracked powder snow equals pure thrill and pleasure. Deep-snow skiers can discover about 200 kilometres of high-alpine freeride trails in the Ski Arlberg ski resort accompanied by an experienced guide.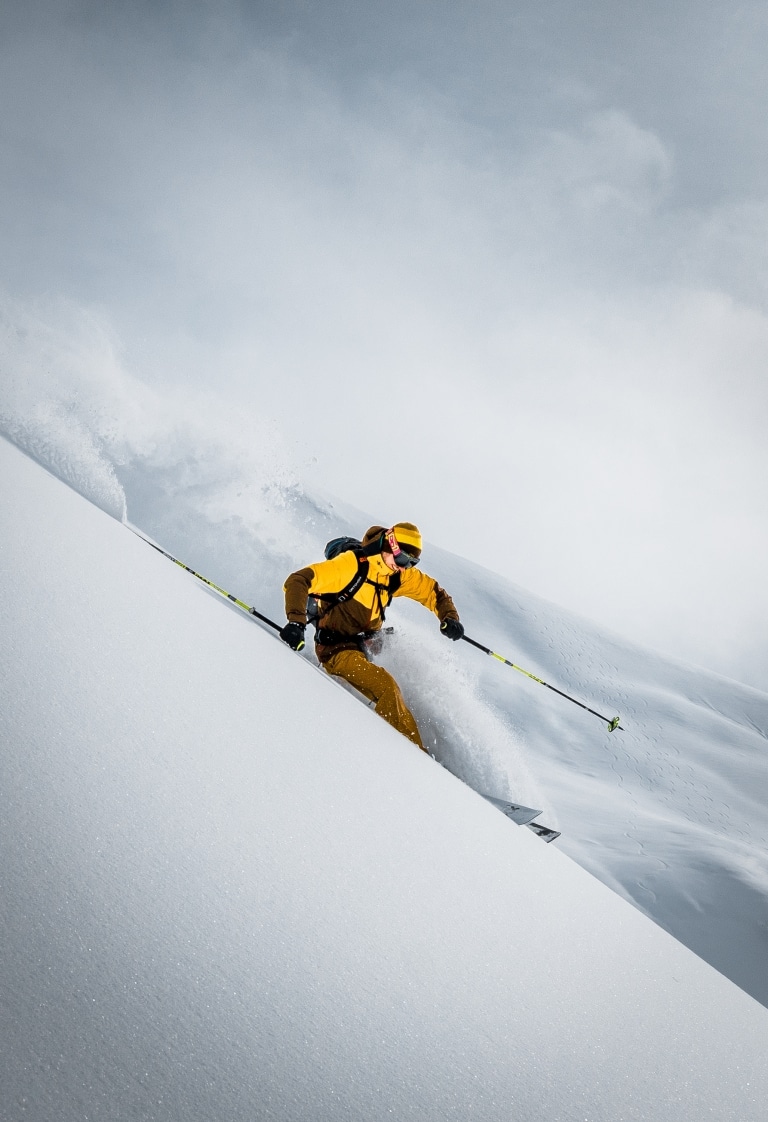 Heliskiing
A very special off-piste experience
A helicopter takes you from Zürs to the Mehlsack (2,652 m) or the Schneetäli (2,450 m). From there you can dive into the pure off-piste skiing pleasure. Experienced ski and mountain guides lead you safely back down into the valley across pristine powder snow.
Lech-Zürs is the only ski area in Austria where you can explore heliskiing. We gladly organize your unforgettable adventure ‒ heliskiing in Lech am Arlberg ‒ together with our partner Arlberg Alpin.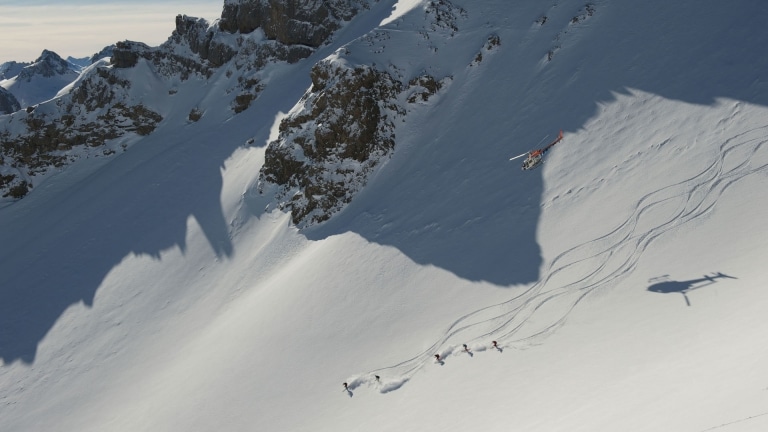 Ski School in Oberlech
Learn to ski or snowboard during your winter holidays ‒ we provide the best conditions! Meeting point for the children's ski school is just in front of ski hotel Sonnenburg. It will, therefore, take your child only two minutes to go from breakfast to their ski lessons. Enjoy a cup of coffee on our sun terrace while you watch your child making his or her first attempts at skiing. On the other side of the hotel, only a few steps from ski-in ski-out hotel Landhaus Sonnenburg is the children's practice slope.
Furthermore, the ski school in Oberlech also offers snowboard and ski courses for teenagers and adults. Alternatively, our concierge will be happy to book private ski lessons for you.
Benefit from experienced winter sports instructors who are among the best in the world. This makes Lech-Zürs in Austria a top ski resort for beginners and avid skiers alike.
In-House Ski Rental and Service
Part of our service for skiers is our outstanding ski rental service right inside our ski hotel in Austria: Right inside the Sonnenburg's basement, ski rental experts make sure that you are ready for a fun day on the slopes. Enjoy your skiing holiday in Oberlech with professional assistance and high-quality ski service.
Our express service includes a quick and thorough maintenance of your ski equipment by the specialists at Sport Huber ski rental in Oberlech: waxing your skis, readjusting the binding or tuning your snowboard edges. Should you ever experience any trouble with your ski equipment, just take it straight to our service team at the Sonnenburg ski-in ski-out hotel in Austria. By the way, at our in-house ski rental you can do more than renting the latest ski and snowboard models: you can also purchase a large selection of ski accessories.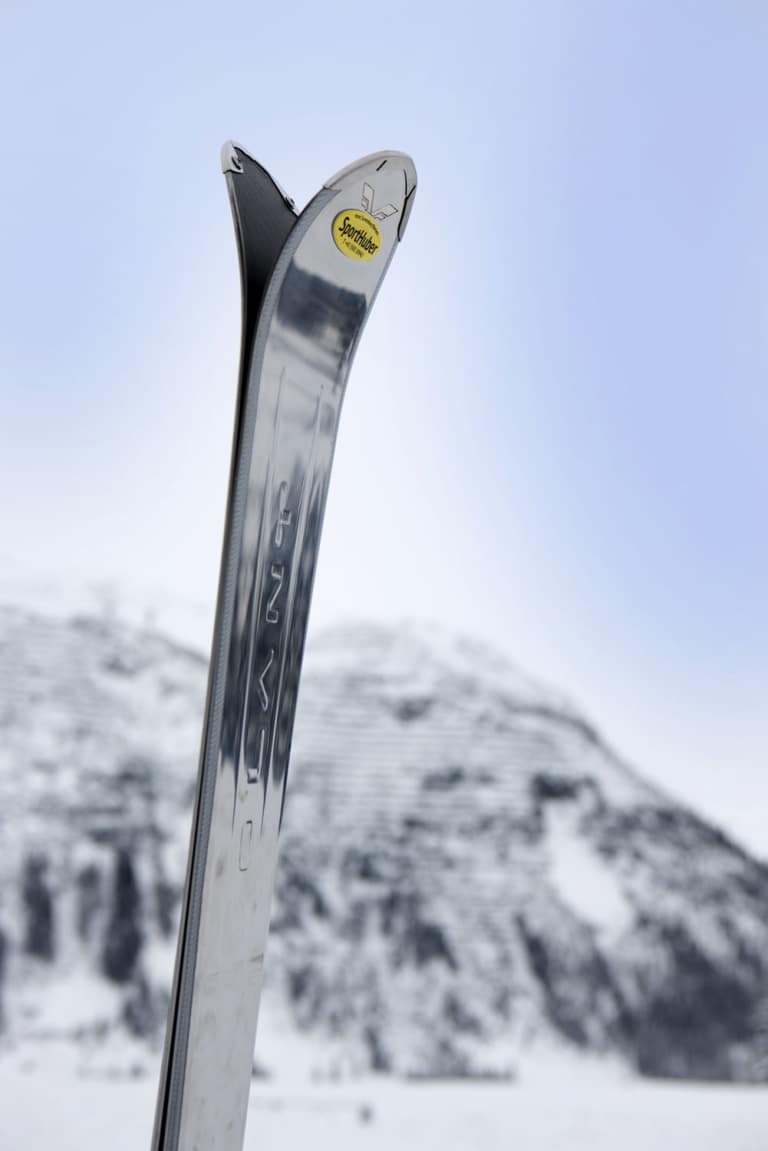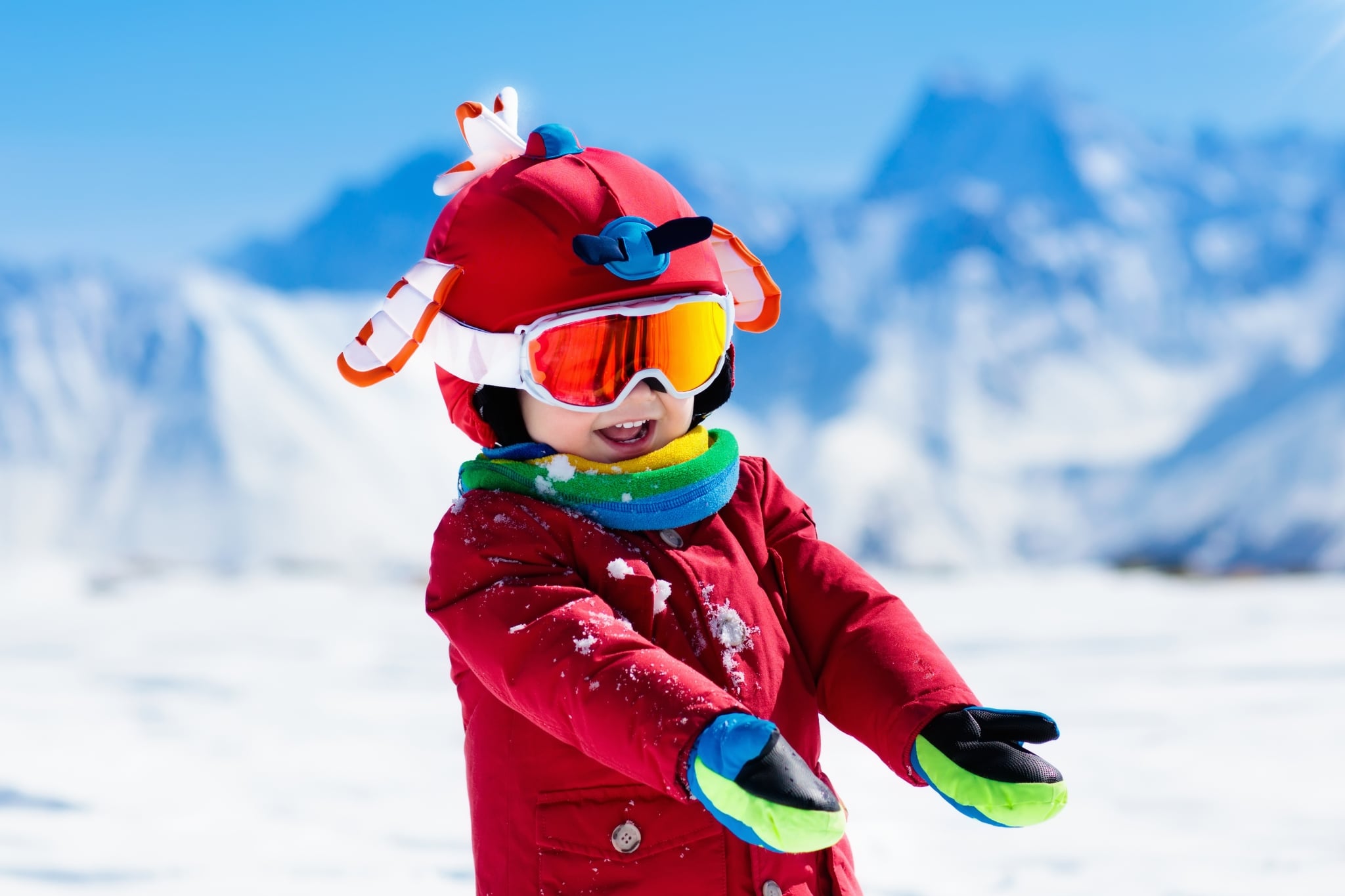 Winter Holidays
Without Skiing
Besides skiing, there is a myriad of ways for outdoor enthusiasts to enjoy winter in Oberlech. Winter holidays without skiing can be so lovely: No matter whether you try the toboggan run down to Lech, hike on well-maintained winter trails or take challenging snowshoe hikes through the Arlberg mountains. You might even dare to go ice skating on a frozen mountain lake. Discover a romantic horse-drawn carriage ride through the fairytale snow-covered mountainscape of the Arlberg region as a couple or with your whole family.
Of course, there are a great many exciting events beyond snow and ski holidays in Oberlech such as author readings at the Sonnenburg literary salon or great music at the Tanzcafé Arlberg.