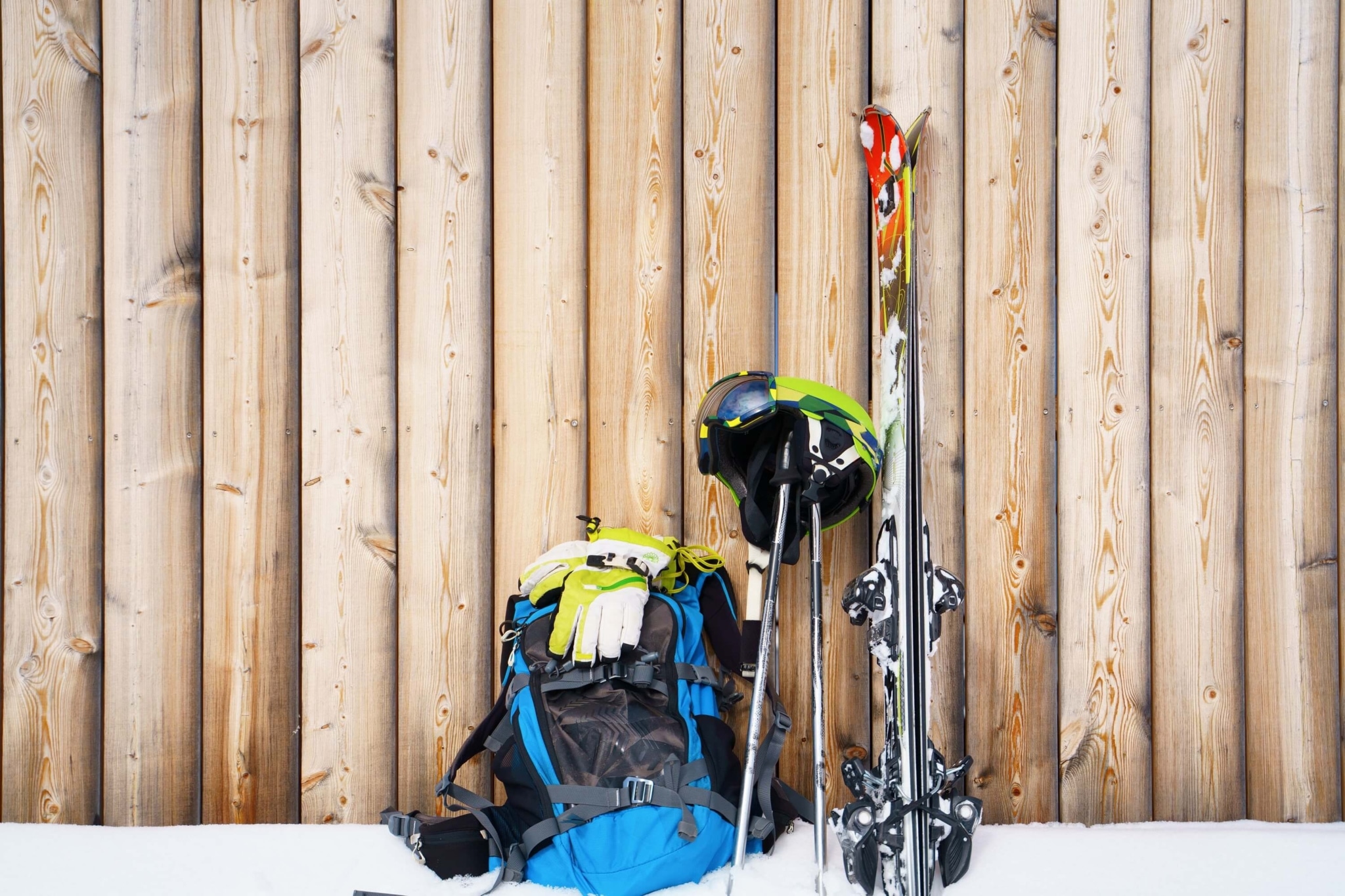 The ultimate
ski trip packing list
What to pack for a ski trip with your family
Always know what to pack for a ski trip with your family
Glittering slopes, happy children, snowy adventures … nothing tops a ski trip with the whole family. Especially not if you spend the day on the slopes of the family friendly ski resort Lech Zürs at the Arlberg, Austria. However, every family trip to the mountains needs a little bit of preparation so that cold fingers and hungry stomachs don't dampen the mood.
We asked a true expert the important question "What should I pack for a skiing trip with my family?" One of the skiing instructors of the ski school directly opposite our family hotel in Oberlech let us in on her secret tips. Are you ready for the ultimate packing list for your next ski trip?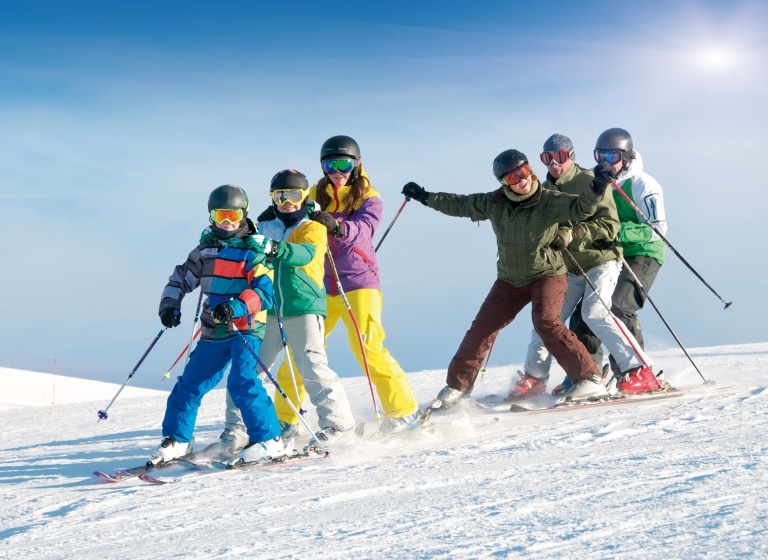 Necessities for your backpack:
an extra pair of gloves
granola bars, dried fruit, or nuts
drinks (e.g., warm tea in a thermos flask)
a beanie (for taking off your helmet during breaks)
first-aid kit with band-aids for kids
UNO or other card games in a small format
sunglasses and skiing goggles
sunscreen and lip balm
Once you've ticked all of these essentials of your list, you will never have to worry about what to pack for your skiing trip ever again. Some optional extras: A snowball maker is a great gimmick for young and old for additional action in between the rides. If you and your older kids are into going off the slopes through powdery snow or if you like to build your own ski-jumps, we recommend bringing an avalanche shovel.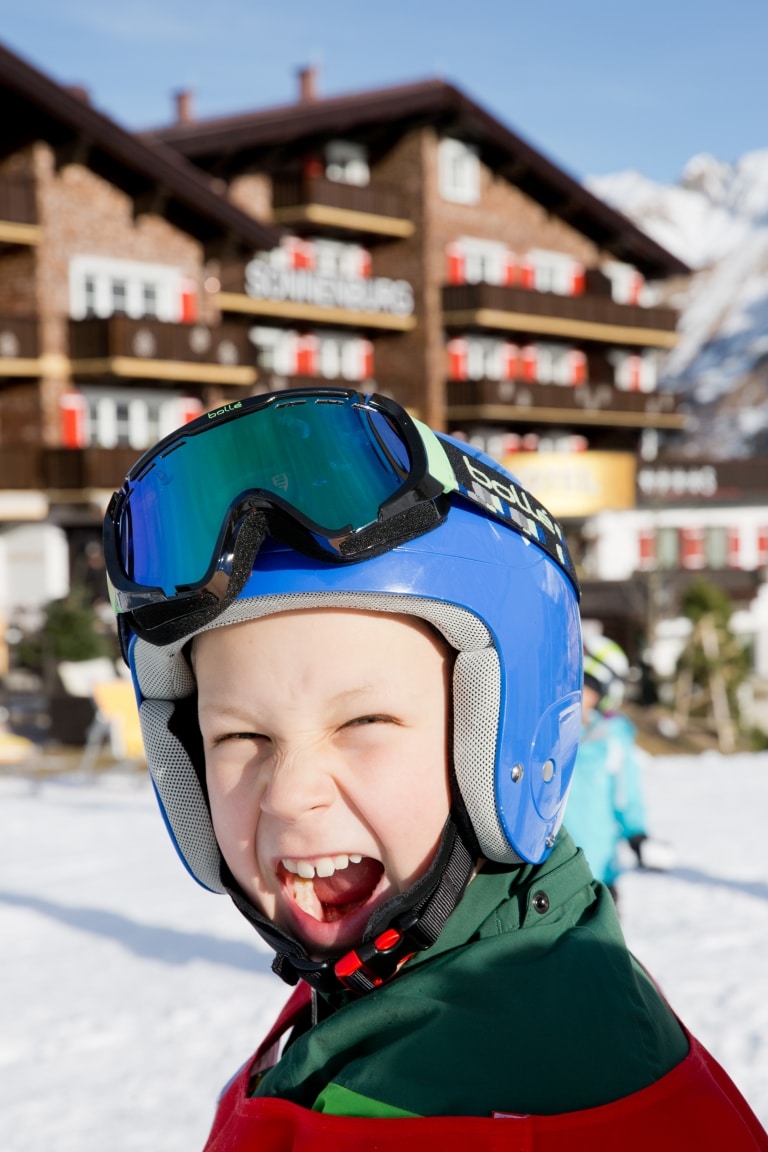 Family skiing trip in Oberlech, Austria
Our Sonnenburg in Oberlech is a welcoming kids hotel in Austria, directly at the slopes. The best part about our location? The hotel is built in a car-free zone in between the children's ski school and the children's slope. After a delicious breakfast at the hotel, your kids can head straight to the ski school by themselves, where the right course for every age group is waiting for them. In the meantime, you can explore the slopes yourself, delve into a great book from one of our libraries or relax in our hotel spa amidst the Austrian Alps. If you are curious, you can even look out the window and watch your children having fun and making their debut on the slopes. The Sonnenburg truly is a hotel for all generations. Stay at our hotel for the most beautiful and relaxing family-ski holiday in Austria. We are looking forward to welcoming you!