Over 90 employees in 7 teams ensure that everything runs smoothly at the Sonnenburg. What connects us? Shared values and ideas on how we want to work with each other: Commitment, willingness to learn, courage. We operate as a team. We are professionals who get down to work, together. Above all, we treat each other with warmth and respect. We are looking for English speakers who want to make their career with us. Apply for an English-speaking job in Austria now and become an important part of the team at Sonnenburg Hotels!
Working where others go on holiday
At Hotel Sonnenburg, we are all about hospitality. Sounds logical, right? Since our hotel was founded in 1938,  we have known that people feel good when they get exactly what they expect. This applies to guests as well as employees.
Working at the Sonnenburg is more than just a job in Austria.
We treat each other with respect. As an employer, we promote team spirit. It goes without saying that you, as an employee, can ask colleagues and managers any question, anytime. When selecting new colleagues, we pay close attention to attitude and personal values – everything else you can learn on the job.
What do we want from the people in our company? The desire to try new things and the willingness to accept the opinions of others. Finally, an eye for detail as well as the big picture.
At the Sonnenburg hotels we try not to lose sight of the little things.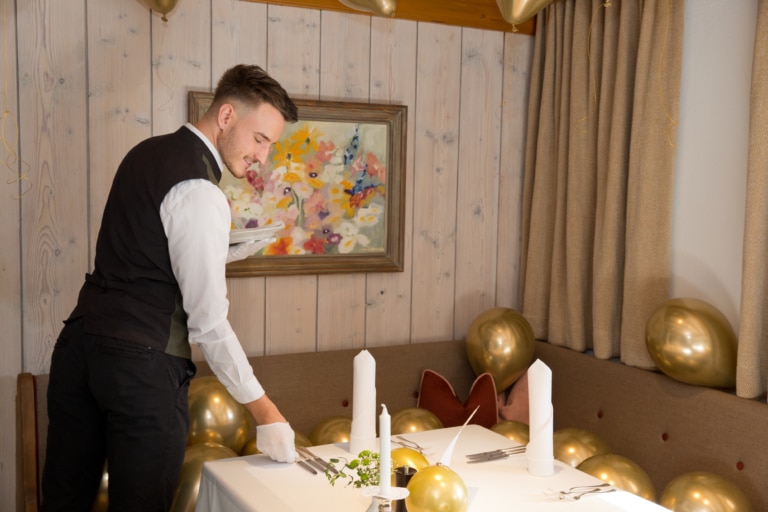 The Sonnenburg Hotels
The Sonnenburg is open almost all year round. Our company consists of a 5-star hotel and a 4-star superior hotel in Oberlech, situated right in the Austrian mountains. In winter, our hotel is located directly beneath the lift and ski slope, in summer we are at the centre of the best hiking trails.
As a family business, the Sonnenburg has grown from a former ski hut into an upscale hotel business. We are solid and progressive. We cater for up to 210 guests across 68 rooms, three restaurants, and various public spaces.
Our guests
Our guests are international: they come to the Sonnenburg from all over the world. Around 40% of our visitors come from Germany, the remaining 60% are spread throughout every conceivable country.  This is why we love to work with foreigners. If you are an English speaker and you are looking to improve, you will have many opportunities to practise on the job.
We mainly cater for families, conference guests, and literature lovers. We are also popular with people who like to be active in the mountains. In some weeks, almost all the guests at the hotel are regulars, a few of whom have been visiting the Sonnenburg for decades.  For your job in Austria, this means that the expectations for service, quality, and cleanliness are correspondingly high.
Three strong topics: Family, Conferences, Literature
As part of this job opportunity in Austria, you will take responsibility for playing your part in making sure that every single guest enjoys a successful holiday here. The following areas play a major role in the life of our hotel and its guests:
Family
The Sonnenburg has always been known for its family-friendliness. We intend to give the whole family a harmonious holiday experience – not only the children. We try to fulfil the wishes of every child so that parents and grandparents can enjoy peaceful and carefree holidays. That said, we maintain the standard of a 5-star hotel with every guest, regardless of their age. For example, in our restaurant, our little guests also drink from crystal glasses. There are no plastic cups here.
Many multi-generational families regularly spend their holidays with us. For some of those extended families, their stay at the Sonnenburg is the only time of the year when everyone gets together. These guests come again and again because we excel at catering for the needs of large families. We make their holidays memorable and easy to enjoy.
Conferences and Congresses
Conferences and congresses have been an important part of the Sonnenburg for almost 50 years.  We host around 40 events a year in what is currently the largest conference room in the Arlberg region.
Further education, training, seminars – we have specialised in creating optimal conditions for this target group. As part of your hotel job in Austria, this means offering conference guests every comfort during these events, as well as during the more leisurely part of their stay.
At these international events, we welcome many foreigners to the hotel and there are many jobs for English speakers.
Literature
Our third focus is on literature. Regular readings, several libraries, book boxes in all rooms, our gourmet restaurant ›Textur‹, and recurring literature workshops – they are all part of our offer as Austria's leading literary hotel.  For us, a good book is an essential part of every holiday. Maybe you feel the same?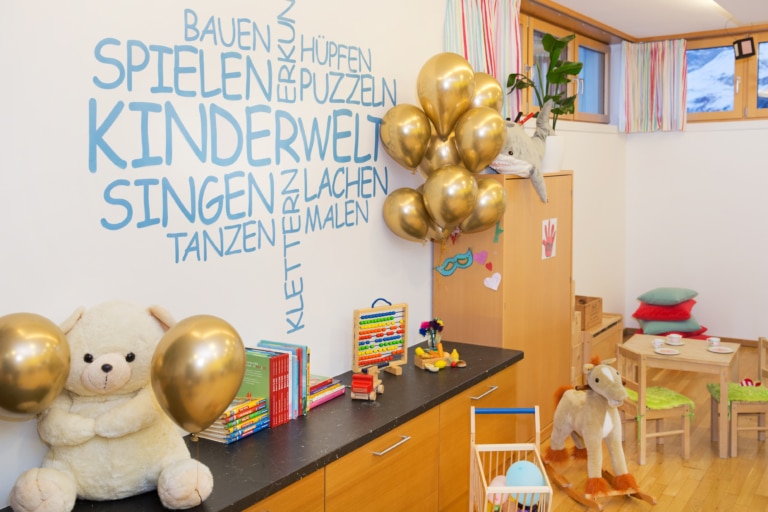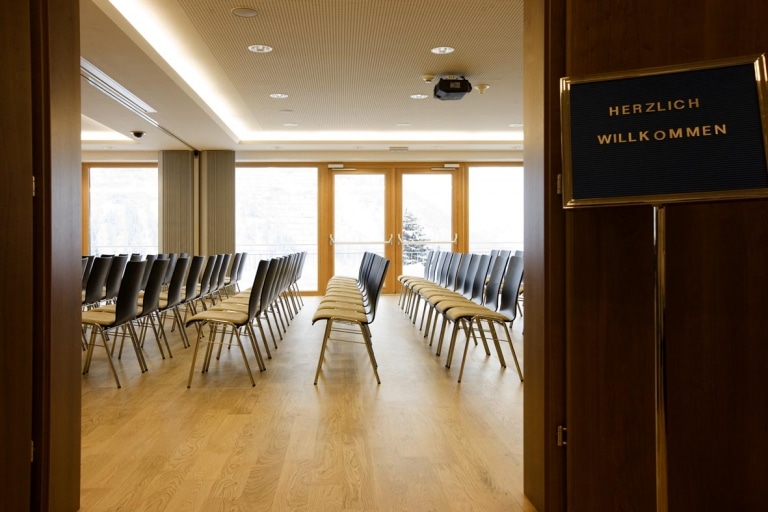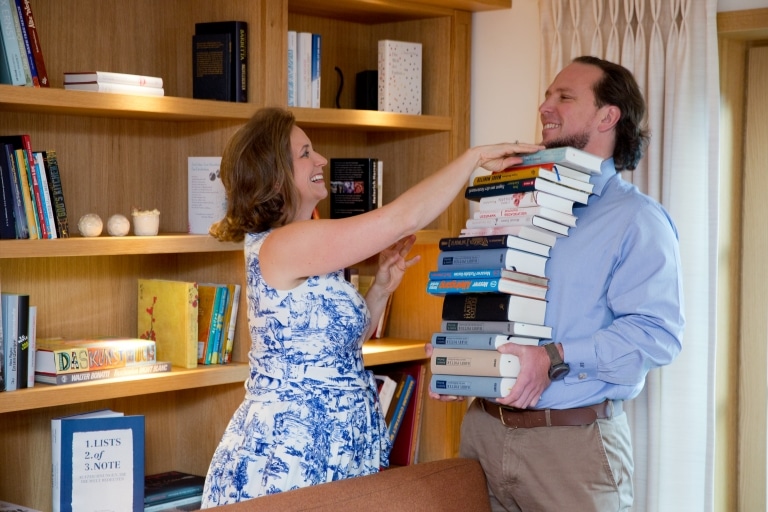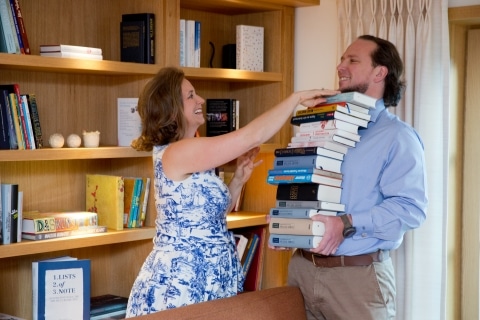 An unusual family business in Lech am Arlberg
It is not that unusual for an Austrian hotel to be run by its owners, but things are a little different here at the Sonnenburg compared to other hotels around the country:
The Sonnenburg has been owned by the Hoch family since 1938. Since 2004, the hotel management has been in the hands of the 3rd generation. Waltraud and Gregor Hoch have managed the hotel together until 2021, when Gregor Hoch largely withdrew from operational tasks.
However, with his company Hoch Consulting, Gregor continues to support the Sonnenburg with associated services such as financing, planning, and marketing.
The rest of the Hoch family can often be found at the hotel, but they are not involved in the day-to-day business.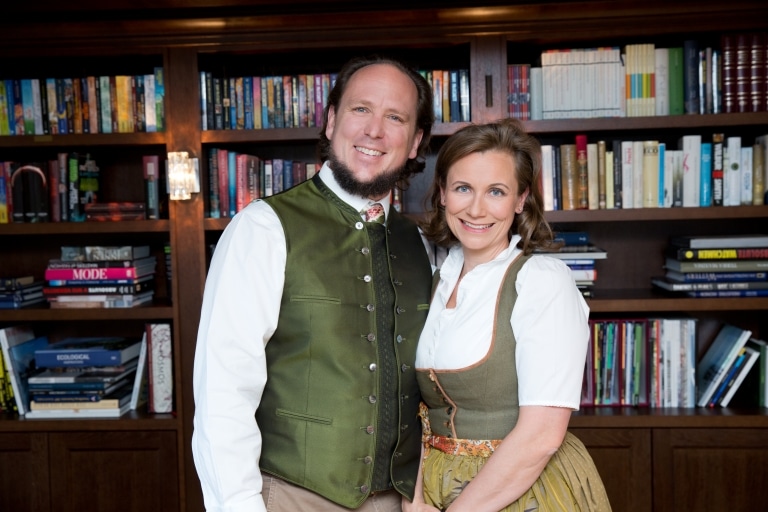 The hosts Waltraud Hoch and Philipp Jenakovits
The management of the Sonnenburg Hotels lies in the joint hands of Waltraud Hoch and Philipp Jenakovits.
Waltraud Hoch is responsible for human resources, house technology, housekeeping, reception, animation, and wellness. She also takes care of all construction-related matters at the Sonnenburg. In our hotel in Oberlech am Arlberg, she makes the decisions regarding jobs and vacancies.
"As a host, I feel ultimately responsible for the guest's overall experience with us. From booking to departure, we try to create a coherent journey that makes the best use of our staff, our hotel, and this fantastic location. We have quite a number of guests who come back to us year after year. They really feel that their time with us is a high point in their calendar. We want to live up to that. It's a big, joyful responsibility. One of my greatest passions is literature, and the hotel is really a reflection of that. Many of our guests come here because they share that passion, many of our staff work here because they share it, too.Taking delight in the written word is a key part of our market positioning, but it's also true. We're all on the same page here, sometimes literally!"
Philipp Jenakovits is the first salaried hotel director in the history of the Sonnenburg. As F&B director, he is responsible for all aspects of hotel food and beverages. This is a big job because the sun terrace often attracts a large number of guests for drinks and dining. Philipp is responsible for all job opportunities related to service, kitchen, and bar. This includes many English-speaking jobs at our hotel in Austria.
"In my role as host, I find it particularly exciting to have the chance to get to know so many guests who have been loyal over years, and even decades. Sometimes, when they walk through the door, it really is like seeing distant family again. It gives me a great deal of pleasure to see big smiles on happy faces. There's a huge sense of satisfaction when my staff and I see that we have given our guests such a wonderful holiday."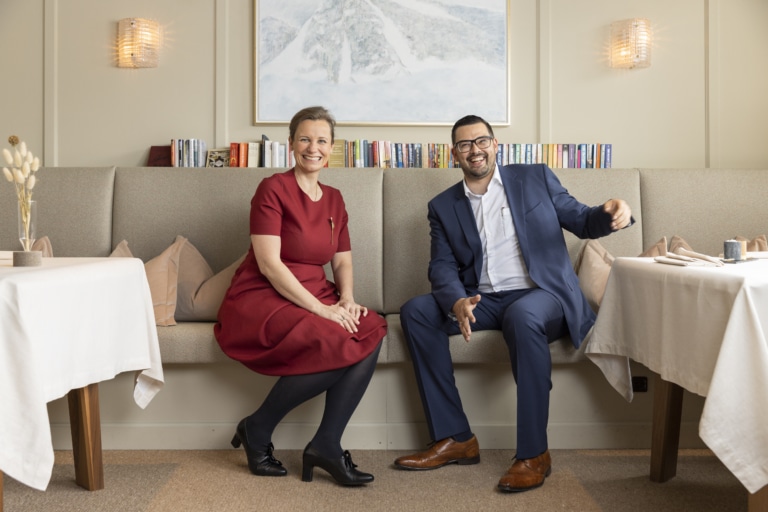 Our employees
The Sonnenburg team is international, competent, and warm-hearted. Dynamic people of all ages meet to work at our hotel. They all have an eye for what needs to be done. They find clever solutions to complex problems.
Our team members treat natural, human, and technical resources with sensitivity and respect. The entire team is aware that they can contribute to the positive development of society with their work at Sonnenburg.
Everything is easier with humour and courage – even intensive seasonal work. For our team, we try to create an environment in which all employees can have fun while working in their jobs in Austria's Lech am Arlberg.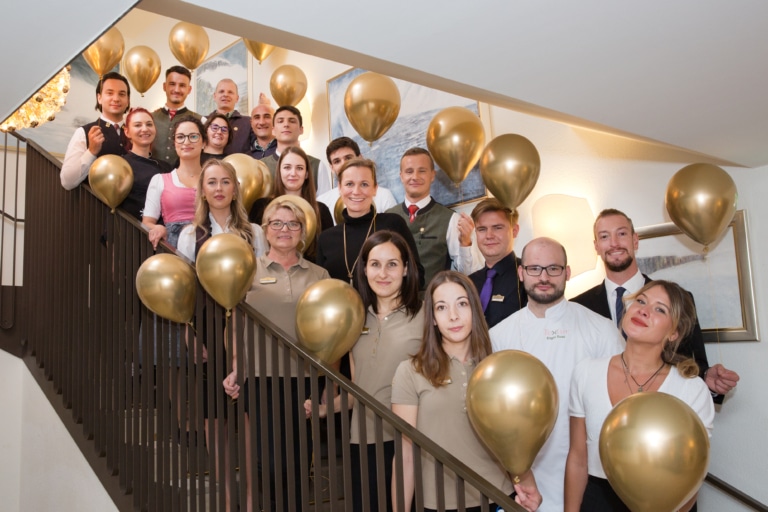 Our teams
At the Sonnenburg, each department has its own team – and yet everyone in the hotel works hand in hand. Your job is an essential part of the big picture: an outstanding guest experience.
We work in the following teams:
Kitchen
Our kitchen staff have come to the Sonnenburg from all over the world to help shape, craft and refine the culinary experience – will you join us? There are always jobs for English speakers.
We cook fresh food, with a regional focus and we put the basic product in the foreground. In the Sonnenburg kitchen, our day begins with a classic breakfast service. We then move on to an à la carte lunch service, culminating in an extensive evening menu of half-board, à la carte, and fine dining.  As part of our kitchen team, you will develop dishes that will delight and surprise our guests time and again.
In the Sonnenburg kitchen, we speak both English and German.
Service
You thrive on providing culinary support to guests. Together with your team leaders, you deliver a very high standard of quality. You have high standards of quality, which are reflected as much in serving breakfast as they are in a gourmet dinner in our restaurant ›Textur‹.
As part of your job in Austria, you will need the ability to predict a guest's wishes almost before they speak. You will make sure that guests feel well looked after in the restaurant, even during busy service times.
You always serve in a good mood, and you are always ready with a smile and a friendly word.
Bar
You are in the business of pure, liquid empathy! You know the right drink for every situation. Thanks to your expert advice, guests know what they want to drink and you are also ready to prepare any cocktail as requested.
As a result of your tact and humour, guests feel perfectly at ease at the bar at any time of day. The best service is only possible because, as part of your job in Austria, you take a genuine interest in our guests.
You are a people person. That is why you know their names, their preferences, and their stories.
Reception
You are the first point of contact, the central information centre, the heart of the action. Your friendly character is a mirror for the entire hotel. When a guest stands in front of you, they always have the highest priority.
You have excellent organisational skills, and your English is great. With your personalised tips and advice, you ensure that our guests have a wonderful holiday in Oberlech am Arlberg.
Your job is to put the icing on their delicious, Alpine holiday cake.
Housekeeping
You are not a "cleaning fairy" or a "dust devil." You are a complete professional: competent, discreet, and precise. You care about each guest and their wishes and you are valued for your work in return.
You make sure that our guests feel comfortable in their rooms. Every day you work in the background. Our guests do not usually see you. But because you do your job well, they feel that you are always caring for them and maintaining their personal space.
Sparkling mirrors, the lovingly laid-out bed with just the right pillow – that is all thanks to you.
Caretaker
Everything works smoothly because of you: the luggage arrives in the right room and the guests are picked up on time from the train station. In winter, the terrace remains snow-free and the lift works properly.
Maybe your job is sometimes invisible to the guests, but if you are not there, it soon becomes obvious. It is part of your job as a caretaker in our hotel in Austria to keep the logistics of the "shop" running.
Nothing works without you, and we appreciate that!
Administration & Marketing
You tend to your administrative tasks correctly and with passion. After all, you know that your work makes life easier for colleagues and guests. You are a problem solver and a solution finder.
You are particularly enthusiastic about looking after the different Sonnenburg hotels with different target groups and structures. This way, your job in Austria is always exciting and varied.
If you are looking for an English-speaking marketing job in Austria, then you will not find a better location than our hotels.
Our values
Working at Sonnenburg means creating great things together: as a team, with a clear mission. We have firm values and high standards for honesty and respectful communication. We talk eye-to-eye and, of course, we have a lot of fun.
Does that sound good to you?
Respect
The respectful and careful use of natural, human, and technical resources is close to our hearts. This means:
Waste separation, careful handling of laundry, the thoughtful use of chemicals, paper, or food – for us, all this is part of respecting natural resources.
We respect every person – regardless of age, gender, nationality, position, religion, or other factors. This applies to employees, as well as to guests and service providers. At the Sonnenburg, we also understand respect to mean that we stick to agreements and working schedules.
We also respect our tools. We work with high-quality equipment that we treat with appropriate care.
We respect protocol. Predefined processes mean that not every work step needs to be controlled and, as a rule, we make fewer mistakes. This, in turn, saves resources.
We provide our employees with high-quality accommodation. In return, we expect them to be treated with care and respect.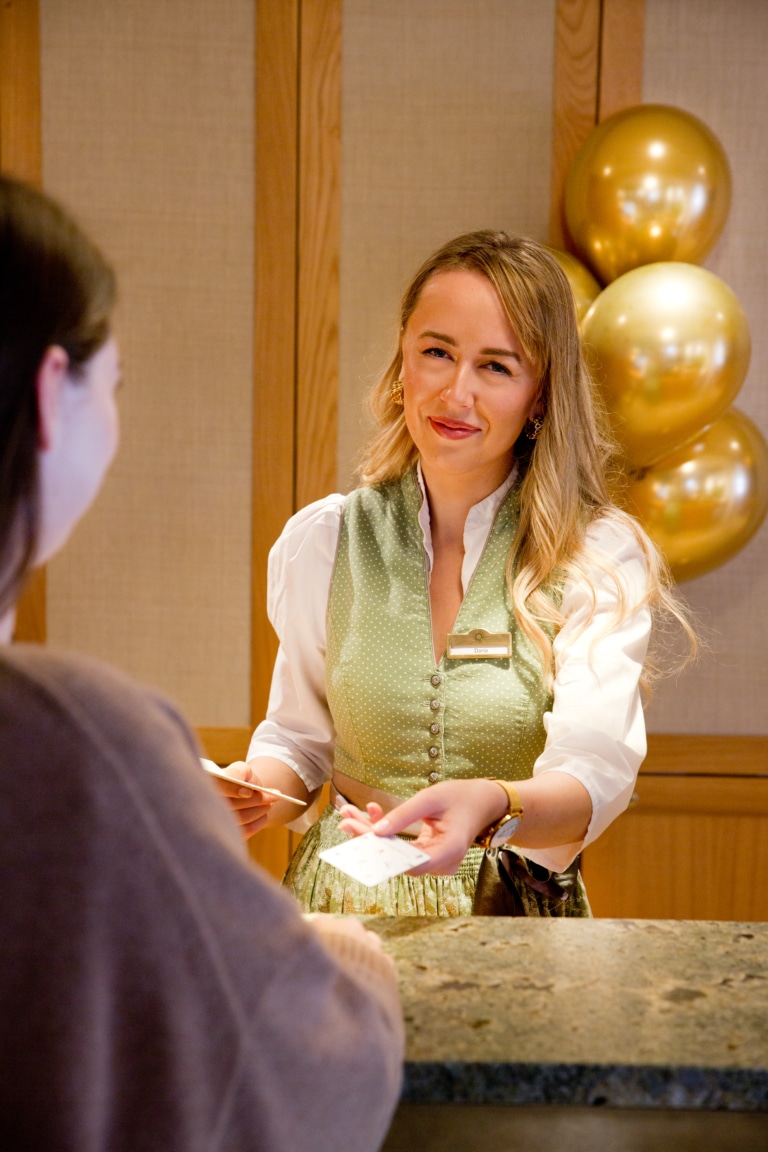 Willingness to learn
We are keen to learn new things and to develop ourselves further. Our working infrastructure is modern and innovative. We value personal commitment.
Training is an integral part of every learning process. As an employer, we like to create space for training and development. All employees at Sonnenburg are happy to learn new methods and to adapt the expertise they bring with them to the way we do things at the Sonnenburg.
We employ different technologies and never cease to think about processes and optimisation. If you like learning, you will have a lot of fun in your job in Austria.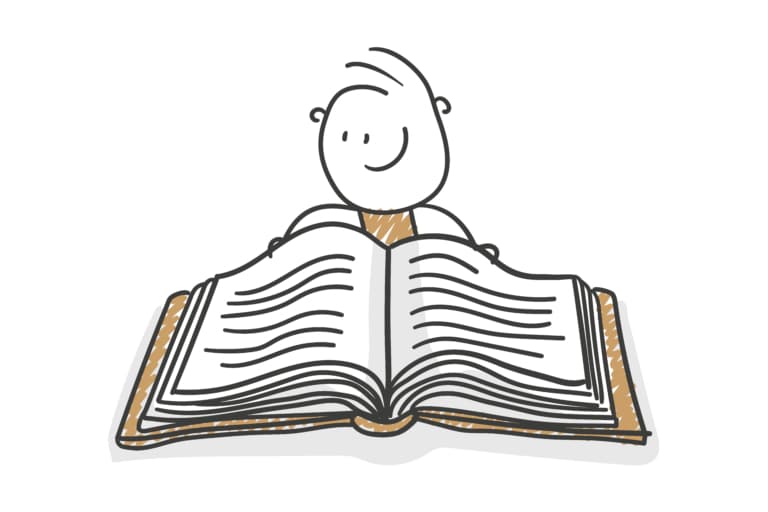 Courage
Many brave people work at the Sonnenburg. Starting a new job requires courage: for example, to move from home to Austria, to learn a new language, to work in a new kind of hotel or a new team, or to openly give feedback.
At the Sonnenburg, we cultivate an open culture of mistakes. Everyone makes mistakes. Sometimes they are a simple part of the learning process and we choose to share and then learn from them. This helps us to discover how we can do things better. Our managers attach great importance to an open and transparent approach to mistakes. While working with us, you can and should communicate openly.
This can take some practice, but do it once and you will see that it works!
Liability
We keep our promises and agreements. All employees do their best to ensure this. If something does not work out, we communicate with each other and we find a new solution in a timely manner.
Commitment becomes visible when things get tight. At Sonnenburg, we are true to our word – and expect the same from our team. This means, among other things, that the punctual and correct payment of wages is a given for us.
Positive contribution to society
When we do our jobs well here in Lech am Arlberg, it enriches all our lives. Guests return home from the Sonnenburg well rested. These guests are then better able to make their own positive contribution to society either through work, raising children or volunteering. You will also enjoy your job more if you do it well and with pleasure. And your team will notice that, too. Become part of this positive cycle!
Responsibility
All employees at the Sonnenburg Hotels are responsible for their own area of work. Here you can contribute your ideas and grow in your job – professionally as well as personally.  It is therefore your responsibility to look for, and to find solutions in your area of expertise. This requires an awareness of problems, the courage to address possible difficulties, as well as the ability to question yourself.
At the Sonnenburg hotels, you have autonomy.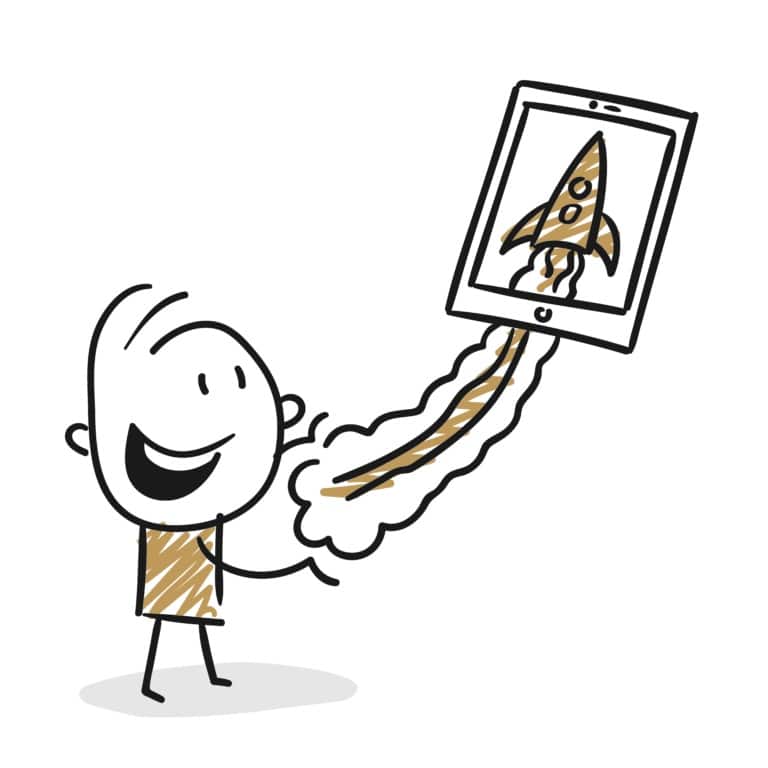 Innovation
We find "clever solutions to complex problems". Because we always want to do our jobs a little better, we are very open to technical innovation. Technology makes life easier for us and also for our colleagues and guests.
Humour
We spend a large part of our lives at work. A little humour makes life – and therefore work – even more enjoyable. With us, there is always something to laugh about. This creates a good working atmosphere, especially when things get a bit stressful.
A good laugh is sunshine in the house.

William Thackeray